It's been a long, odd wind-up to the Monday Night Football matchup between the Los Angeles Rams and Kansas City Chiefs.
The game was already highly anticipated. It is, after all, a matchup between two teams with just one loss apiece. It very well could be a preview of the Super Bowl. The game was originally scheduled to be played in Mexico City but was moved after it was determined—amid complaints from players—that the field was in too rough of shape to host the matchup.
"We have worked extensively with our partners at Estadio Azteca for months in preparation for this game," Mark Waller, NFL executive vice president of international, said in a statement, via ESPN. "Until very recently, we had no major concerns. But, the combination of a difficult rainy season and a heavy multi-event calendar of events at the stadium have resulted in significant damage to the field that presents unnecessary risks to player safety and makes it unsuitable to host an NFL game. As a result, we have determined that moving the game is the right decision, and one that we needed to announce now in order to allow our teams and fans to make alternate arrangements."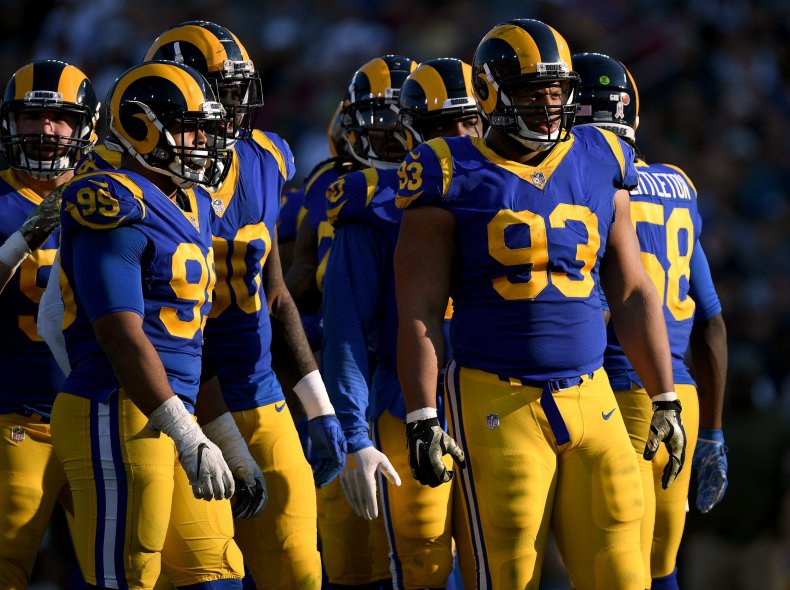 The game was moved back to Los Angeles. As a result of that move, the line shifted because—it stands to reason—the Rams would go from an ostensible home team playing on the road to an actual home team playing at its stadium.
When the game was scheduled to be played in Mexico, the Rams were considered very slight favorites, the line set at -1, according to Odds Shark. Now that the game is moved back L.A.'s home stadium, however, they're considered more of a favorite, with the line shifted to -3.5. The Action Network, meanwhile, had the over/under set at 63 late in the week.