Kansas City Makes All Public Transit Free to Ride, While Portland Cracks Down on Fare Jumpers
Kansas City, Missouri city council members voted unanimously to abolish bus fares Thursday, while authorities elsewhere are increasing efforts to crack down on fare evaders.
Residents will soon be able to ride buses in the city for free, in a move that will cost around $8 million per year. Lawmakers expect the change will improve the lives of residents and believe it is well worth the cost. The vote makes Kansas City the first major U.S. to offer free public transportation.
"I don't want to do it for any sort of national recognition, I want to do it because it's the right thing to do, I believe that people have a right to move about this city," said city councilman Eric Bunch to KCUR.
Fare-free travel was already available on the city's light rail. The change to buses will require the city manager to allocate funds to the project, which is expected to be implemented in 2020.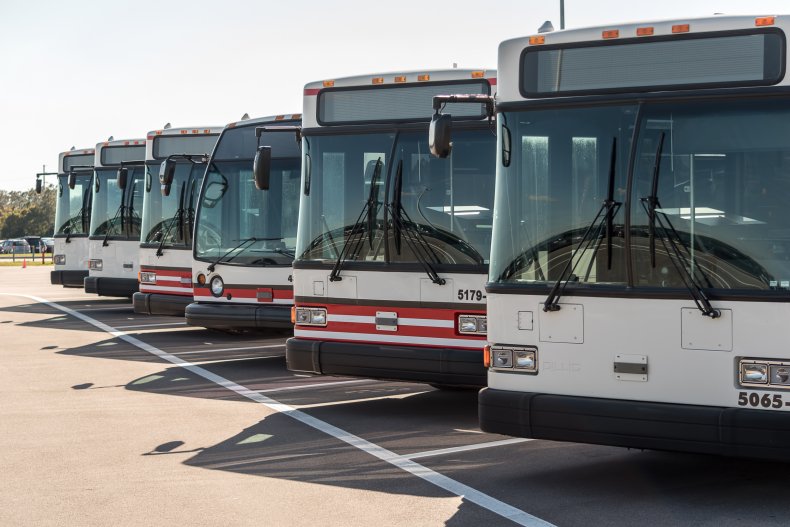 In Portland, Oregon the situation is notably different. Rather than getting rid of fares, authorities are cracking down on people who evade them.
Public transportation officials in the city announced they were beefing up fare enforcement measures in October. The city recently quadrupled its number of officers exclusively focused on fare jumpers, adding nine to the three they previously used.
Portland's public transportation authority, TriMet, said they planned to ease into dealing with people who won't or can't pay their fares.
"What we're asking the fare inspectors to do is really take an educational component to the first couple months," said TriMet's Pat Williams to The Oregonian in October. "Then we're going to be moving toward written warnings and citations."
The policy has not gone over well with a number of the city's residents, some of whom have been involved in recent public protests against TriMet.
Shortly after announcing the crackdown, controversial ads admonishing people for not paying fares were withdrawn after public outcry. One Twitter user suggested the ads were insensitive to low income people, while describing the tone of the campaign as "classically unaware."
While arguments against free public transportation often cite the potentially large costs involved, advocates insist the practice has a multitude of benefits for society at large.
One advantage is claimed to be a positive impact on the environment. Encouraging people to travel in buses or trains instead of cars could result in cities substantially reducing their carbon footprint.
Proponents also say that quality of life for individuals could be improved by eliminating fares on public transportation. A 2018 report in the journal Metropolitics studied the free system in Dunkirk, France and noted the benefits of increased mobility for young and elderly people, who may feel an improved sense of freedom and autonomy as a result.
In addition to Kansas City, a number of other U.S. cities are said to be considering making the move to free public transportation. A fare-free zone in downtown Portland was discontinued in August 2012.