Kansas City Royals Catcher Salvador Perez to Become U.S. Citizen at Fan Event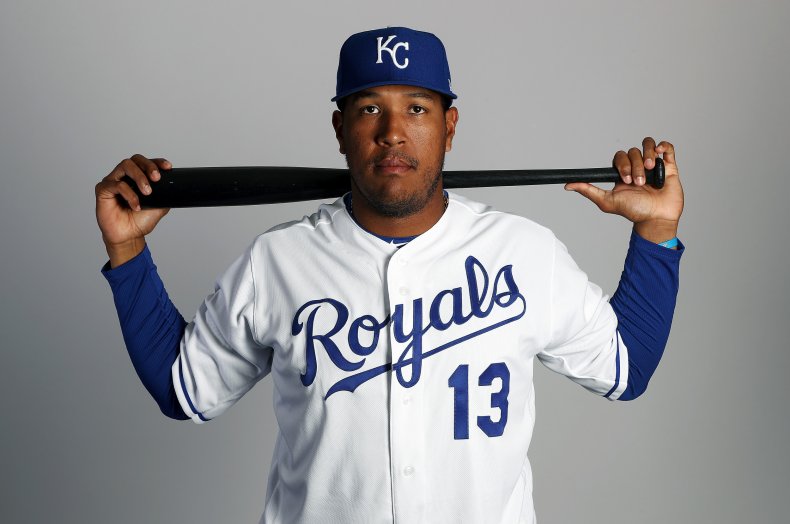 On Thursday, the Kansas City Royals announced that catcher, Salvador Perez, will become a U.S. citizen during the team's FanFest event on Friday, January 24.
"Our entire organization and the community of Kansas City look forward to celebrating this historic and special moment in the life of Salvador Perez," said Dayton Moore, the Royals Senior Vice President of Baseball Operations and General Manager.
Perez, who is originally from Venezuela, has been a member of the Royals organization since he was 16 years old when he signed onto the team's minor league roster. He made his MLB debut in 2011 and has continued to be an integral part of the Royals franchise, leading them to a World Series championship in 2015 against the New York Mets, where he also won the World Series MVP.
Not only has Perez helped bring a World Series trophy back to Kansas City, but he is also a six-time all-star, five-time Gold Glove award winner and three-time Silver Slugger award winner.
According to the Royals press release, Perez passed his U.S. citizenship test earlier this month, and he will be joined by Chief U.S. District Judge Beth Phillips to take his oath of allegiance on the main stage of the FanFest at 4 p.m. CT.
"I am grateful to this country for the many opportunities I have been given; including the ability to play professional baseball," Perez said in the Royals' statement. "I thank God, my mother, my family, the Royals, and all those who have supported me during this process towards becoming a United States Citizen."
Following the announcement by the Royals, a number of fans expressed their support and admiration for the team and Perez.
"This is super cool Perez is sharing this moment with his fan base at FanFest. More importantly, congrats to Salvador Perez on becoming a US citizen!" Twitter user Randi wrote.
"That is awesome," wrote Twitter user Jeremy Scheuch.
While the Royals are known for sporting their blue and white colors, the team has asked fans who plan to attend the event for Perez to instead wear red to support the Kansas City Chiefs, who will make their first Super Bowl appearance since 1970.
Perez's citizenship ceremony will be one of his first interactions with the Royals' fan base since 2018. Perez was forced to miss the entire 2019 season after undergoing Tommy John surgery on his right elbow but is expected to make a full recovery by the team's opening day for the 2020 season.
Perez is not the only MLB player to obtain his U.S. citizenship in recent years. In 2019, Cleveland Indians' outfielder Yasiel Puig and first baseman Carlos Santana became U.S. citizens, as well as Texas Rangers shortstop Elvis Andrus.
According to MLB.com, the Royals FanFest will take place from Friday, January 24 to Saturday, January 25 at the Kansas City Convention Center.