Kansas County Finds Outside Nurses to Give COVID Vaccine After Health Chief Refuses
Officials in Kansas' Coffey County have moved to contract outside nurses to administer the coronavirus vaccine after its Health Department Administrator Lindsay Payer and all four of her nurses refused.
Payer told the county's Board of Commissioners on January 4 "we will have to contract staff outside our staff to be able to give the vaccine" because her nurses "aren't comfortable with that," according to a YouTube video of the meeting.
"It's a new technology, we've never seen it before, it was only studied in 45 people before it was approved," she said. "And the companies that have made the vaccine, all liability is gone from them. So if there's anything bad about the vaccine, it doesn't go back to them."
Payer said it was "discomforting," before asserting that the department will have to find nurses who are comfortable with administering the vaccine. "I am not, my staff is not at this time," she said. "We will take steps to contract nurses who will give it."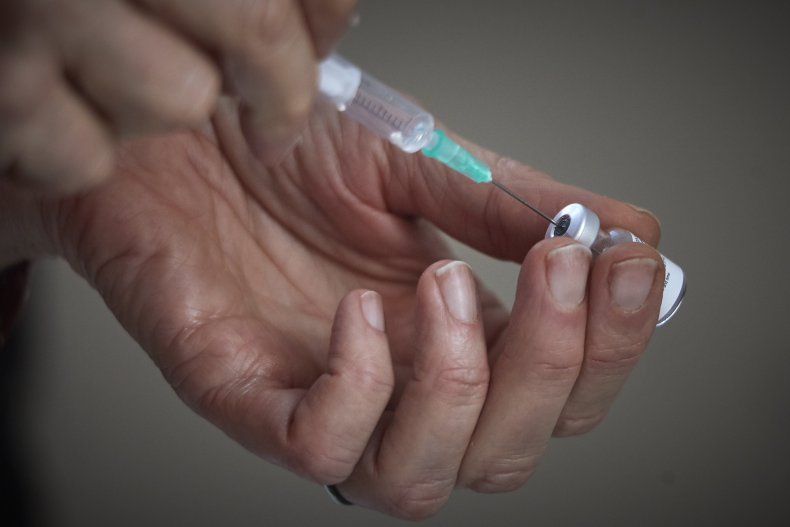 Tens of thousands of people around the world were part of studies conducted by Pfizer and Moderna COVID before the technology was approved for use. The Food and Drug Administration (FDA) have confirmed that the shots are safe and effective.
In December, the U.S. approved both vaccines, which require two injections weeks apart. The Moderna is roughly 94 percent effective and the Pfizer is roughly 90 percent effective, according to experts.
Dr. Jeff Sloyer, Coffey County's medical officer, disputed Payer's concern regarding the safety of the vaccines. In a January 11 county commission meeting, he said "both of these vaccines were very well studied."
"The Pfizer one had over 40,000 people in their trial, and the Moderna one had 30,000 people in their trial, so, I think that's good," Sloyer said.
On January 13, Payer told 13 News that the decision was personal, confirmed that she had not changed her mind about the vaccine and insisted that her team didn't intend to dissuade any residents from getting the shots.
"Health departments across the state are considered vaccination experts," she said. "We know the length of time needed to develop a good vaccine, and the study that goes into it. We did not make this decision lightly. We made this decision using the information that we have. We want to maintain our integrity."
"Nurses have been known to be the most trusted profession, and we want to maintain that trust. We want the public to make the best decision for them," Payer added.
Newsweek reached out to the Lindsay Payer for further comment.