Kansas Democratic Senate Candidate Breaks Fundraising Record, Holds 3-Point Poll Lead Over GOP Opponent
Democratic Senate candidate Barbara Bollier of Kansas has been out-fundraising her opponent, GOP Representative Roger Marshall, while also appearing to narrowly lead the Republican in multiple recent polls in the Midwestern state.
"Thanks to you—all 364,878 of you—we raised nearly $13.5 million last quarter! I am so humbled by all of the support we've received from across Kansas to flip this seat and make history. We've got 22 days left, let's win this thing!" Bollier tweeted on Monday morning. That marks a new record for a Senate candidate in Kansas.
Prior to Bollier's haul, OpenSecrets data already showed that the Kansas state senator has out-raised Marshall by about $5 million—with more than $4 million cash on hand. Meanwhile, the most recent poll out of Kansas—conducted by VCreek/AMG from September 29 to 30—shows the Democratic candidate leading her Republican opponent by about 3.5 percentage points. While Marshall was backed by 41.87 percent of respondents, Bollier was supported by 45.39 percent.
Bollier and Marshall are running for the seat of GOP Senator Pat Roberts, who will retire at the end of his current term.
A spokesperson for Marshall told Newsweek in an email: "It's no coincidence that one day after Bollier was caught on tape endorsing gun confiscations, she chooses to release this number. She's trying to tell her Democrat big money bosses in DC and California that she's still relevant." Newsweek reached out to Bollier for comment, but her campaign did not responded by the time of publication.
Marshall's spokesperson was referring to video circulated by Republicans, in which Bollier mentions her adult daughter in Australia. She points out that the country forced gun owners to sell some 700,000 guns to the government in the 1990s, according to the Associated Press.
"They have no guns. They don't allow them. They just took them all away," the Kansas lawmaker told a small audience in the clip. "And you know what? It's pretty darn safe." However, she also voiced support for the Second Amendment and discussed hunting with her father during the event.
Despite the money and the close race, Bollier, who identified as a Republican until she switched her party affiliation in 2018, faces an uphill battle in the deeply conservative state. President Donald Trump won Kansas by just over 20 percentage points in 2016. The last time a Democrat won a Senate seat for the state was in 1930, when Democratic Senator George McGill represented Kansas in the upper chamber of Congress until 1939.
Other recent Kansas polls show mixed results. A September survey by Civiqs shows Marshall leading by 7 percentage points, backed by 50 percent of likely voters compared with 43 percent who support Bollier. But another September poll carried out by GBAO shows Bollier in the lead by 2 percentage points—with the support of 45 percent compared with 43 percent who back Marshall.
"Since the primary, polling has consistently shown at least among voters that are decided, there's no clear leader in the race," Patrick Miller, associate professor of political science at the University of Kansas, told Vox for an article published Monday. "Republicans are insisting very strongly that it's not a competitive race, that it's safe…but they're definitely acting like it's competitive."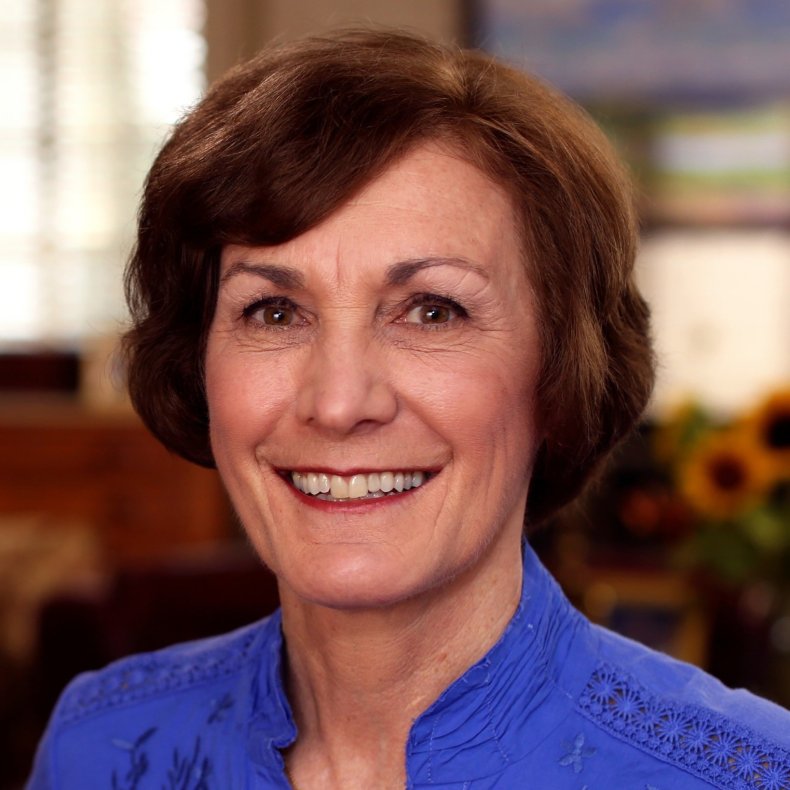 Democrats remain optimistic that they can flip the Senate from Republican control in the upcoming election. Republicans currently hold 53 seats in the Senate, while there are 45 Democrats and two independents that caucus with their Democratic colleagues. Democrats need to gain four seats in order to wrestle back control of the upper chamber of Congress.
Just one Democrat-held seat—that of Senator Doug Jones of Alabama—appears likely to flip red. But at least eight Republican incumbents are in "toss up" or "lean Democrat" races, according to the Cook Political Report.
Senator Ted Cruz, a Republican who is not up for reelection, has suggested in recent days that there could be a full Democratic sweep in November. "I believe President Trump can win ... and Republicans can take both the House and Congress. But I also think it is possible we see a Democratic sweep," Cruz said during an interview with NBC News Meet the Press on Sunday. Democratic presidential nominee Joe Biden currently leads Trump by double digits in multiple nationwide polls.