Kansas GOP Senate Majority Leader Gene Suellentrop Jailed for Fleeing Police, DUI Charges
Kansas Senate Majority Leader Gene Suellentrop was arrested on Tuesday morning on charges of attempting to escape arrest and driving under the influence.
After being arrested just before 1 a.m., Suellentrop was released from Shawnee County Detention Center in Topeka early Tuesday morning. Suellentrop, 69, was charged with driving under the influence, attempting to flee arresting officers, speeding and improperly crossing a divided highway. Suellentrop was booked at 3:55 a.m., and appeared in court by 10:40 a.m.
In court via Zoom wearing green-yellow jail attire from the Shawnee County Detention Center, it was announced that the Wichita Republican would be released from custody. Shawnee County Judge Penny Moylan dropped the arrest, citing from the arrest report that there was a "failure to include pertinent information."
Suellentrop was arrested on Interstate 70 and Eighth Street, after a white SUV was seen driving in the wrong direction, according to Kansas Highway Patrol spokeswoman Candice Breshears.
"Looks like the vehicle did strike another vehicle. But, I don't have any information about that at this time," Breshears continued. After a short pursuit, Suellentrop was promptly arrested by Capitol Police. No injuries were reported.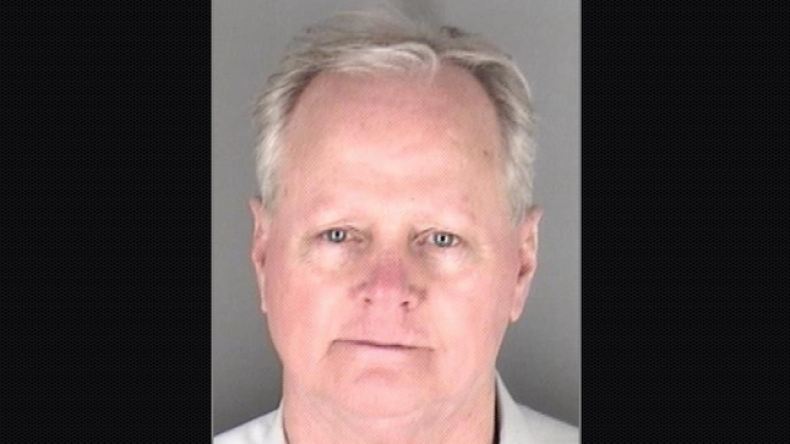 When the Senate convened Tuesday afternoon to vote on the Kansas Emergency Management Act, Suellentrop was noticeably absent. Though Senate President Ty Masterson said he had not directly spoken to Suellentrop during the ordeal, he noted that legislative work will go on.
A short time later, Masterson and Vice President Rick Wilborn issued a joint statement.
"This morning, we all learned that Senator Suellentrop had been arrested and subsequently released without charges. The underlying incident is certainly serious and very unfortunate. We will continue to pray for Gene and his family as we gather more information. The Senate continues to do our work on behalf of the people of Kansas," Masterson and Wilborn said.
Due to being an active investigation, Suellentrop's full arrest report is not expected to become available for several weeks. However, the first page of the police report is public, according to the Highway Patrol Records Department.
Suellentrop is a prominent figure in Kansas politics. The Republican state senator has been in the legislature since 2009. He became majority leader in the last November election. Prior to being majority leader, Suellentrop was the chair of the Senate Health and Public Welfare Committee. As majority leader, Suellentrop has the second-highest position in the Kansas Senate.
Newsweek reached out to Suellentrop for comment, but he had not replied by publication time.