Kansas Lawmaker Apologizes After Daughter Castigates Him for Sponsoring 'Cruel' Anti-LGBTQ Bill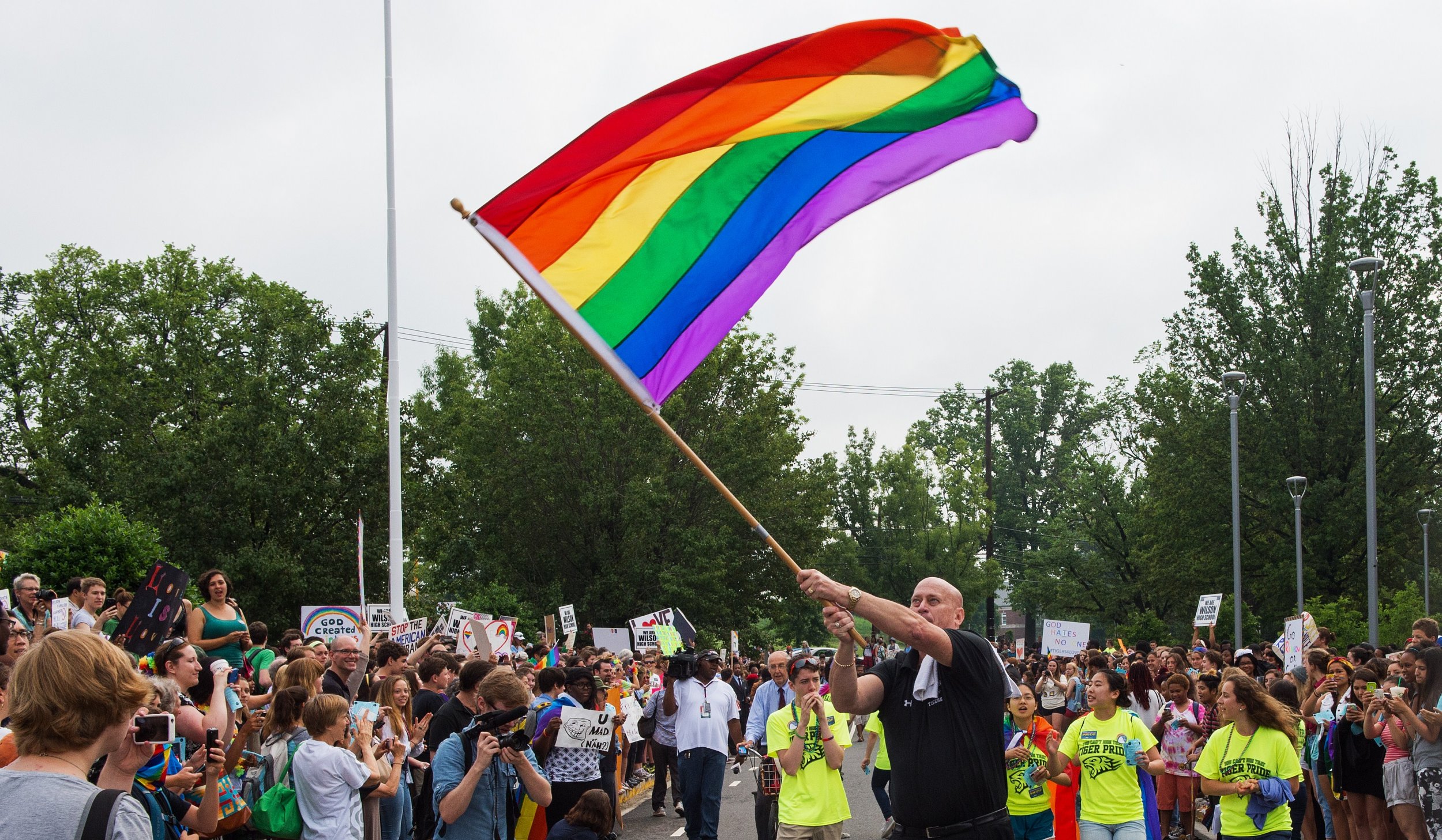 A Kansas state GOP lawmaker has apologised after his daughter criticized him for sponsoring an anti-gay marriage bill.
A controversial bill proposed in the state legislature last week co-sponsored by Representative Ron Highland describes "any form of alleged marriage that does not involve a man and a woman" as a "parody marriage."
It goes on to propose that the "state shall no longer be in the parody marriage funding and endorsement business."
The bill met with widespread criticism—including from the lawmaker's own daughter, Christel Highland, whom the Wichita Star reported is a member of Kansas City's LGBTQ community.
In an open letter posted to Facebook, she asked why her father would "openly attempt at policy that elevates hate and hurts my family or friends."
"Your most sacred job as an elected official is to serve and protect people," she wrote. "Your God did not elect you, living, breathing humans beings did. Further isolating the marginalized among the population you serve is far from your duty.
"Hate has no place in public policy. I respectfully request an apology on behalf on my family and beloved friends that this cruel attempt at legislation impacts — viable or not — and I beg that you show yourself to be the honorable man I've always known you to be," she continued. "Ultimately, what is right can never be something that hurts another. You taught me that."
"I love you, I always will, in spite of your flaws," she wrote. "I cannot, however, condone your cruel actions. Shame on you."
In a statement Saturday, Representative Highland apologised for the legislation, and conceded that co-sponsoring it had been a mistake.
"The bill that I should not have signed on to cosponsor contained some hateful language which I do not condone, and it is against our Lord's command to love our neighbors," Represntative Highland said in statement to his hometown newspaper the Wamego Times.
"I have asked for my name to be removed from the bill. The process for doing so is in motion," he added.
Christel Highland told the Washington Post that "It took strength to do what my father did, and I'm proud of him for setting an excellent example to his colleagues and constituents by removing his co-sponsorship from HB 2320."
"I think this situation is an example of what is possible if we work together toward good with love in our hearts."