Kansas Lawmaker Says Gerrymandering 'Just Thing That Happens': 'Always Has and Always Will'
A Republican Kansas lawmaker has defended gerrymandering and partisan politics amid Democrats' complaints that the state's newly drawn congressional district map dilutes minority voting power.
State Representative Steve Huebert insisted that gerrymandering was a normal part of "the process" during a Kansas House hearing about redistricting on Tuesday. The map drawn by the GOP-controlled state legislature was passed on Wednesday. It includes controversial district changes for parts of Kansas City and the liberal college town of Lawrence, moves that state Democrats maintained were overly partisan efforts to weaken the voting power of people of color.
"Gerrymandering, partisan politics, all those different things that are being discussed and talked about right now are just things that happen," Huebert said after a Democratic colleague spoke in opposition to the new map during the Tuesday hearing. "They always have and they always will."
Huebert accused Democrats of hypocrisy for advocating in favor of a map that would "keep the core of Kansas City together." He argued that their real intention was to help U.S. Representative Sharice Davids—the only Democratic member of the Kansas Congressional delegation and the only openly LGBTQ Native American member of Congress—get re-elected in November.
"For those who talk about drawing lines that keep the core of Kansas City together, what they're talking about is drawing a district to benefit the incumbent," said Huebert. "It's ok to argue and say that's the right way to do it, but let's don't deny the fact that that's just the pot calling the kettle black."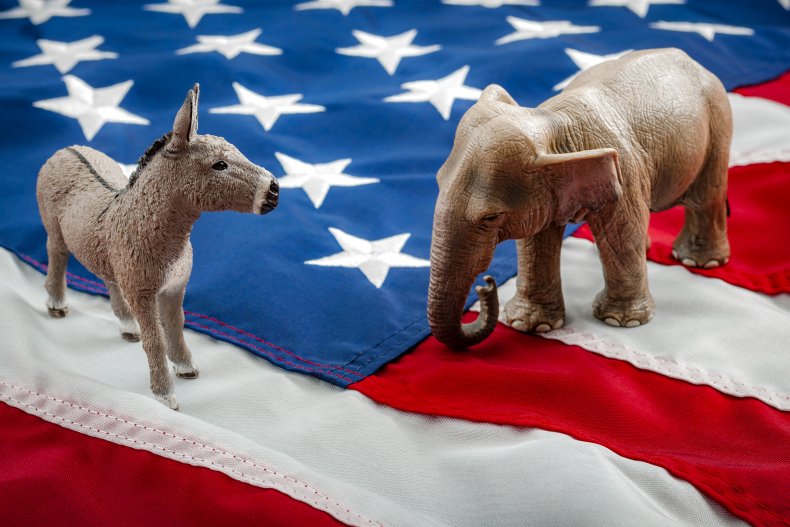 "Is there hypocrisy in politics? I can tell you that, yes, even I have engaged in hypocrisy in my life," he added. "It happens, it's a part of the process as we work together to try to do the best we can do to represent our constituents...there's nothing new under the sun. What we're doing has been done before and will be done again."
While Huebert went on to stress that Congressional redistricting must be "done through the legislative process and not through the courts," a court challenge of the new map could be on the way.
Earlier this week, a panel of three federal judges threw out a Republican-drawn map of Congressional districts in Alabama that would have cut the voting power of Black voters nearly in half. Two weeks ago, an Ohio court threw out a GOP-drawn map that it said violated state laws against partisan gerrymandering.
Although there are no federal laws that prohibit partisan gerrymandering, diluting the voting power of minorities is illegal under the Voting Rights Act of 1965.
Kansas Representative Tom Burroughs, the ranking Democrat on the redistricting committee, slammed his Republican colleagues for rushing through hearings that included an overwhelming amount of voter feedback from those opposed to the new map, which he called a "textbook" example of racial gerrymandering.
"This map is a textbook definition of racial and partisan gerrymandering," said Burroughs. "Residents were spurned for the purposes of weakening a Democratic stronghold, strengthening the Republican position and diluting the minority vote. This is completely unacceptable."
Newsweek reached out to Huebert for comment.