Kansas Man Allegedly Kicked 1-Year-Old In the Back While Shouting Racial Slurs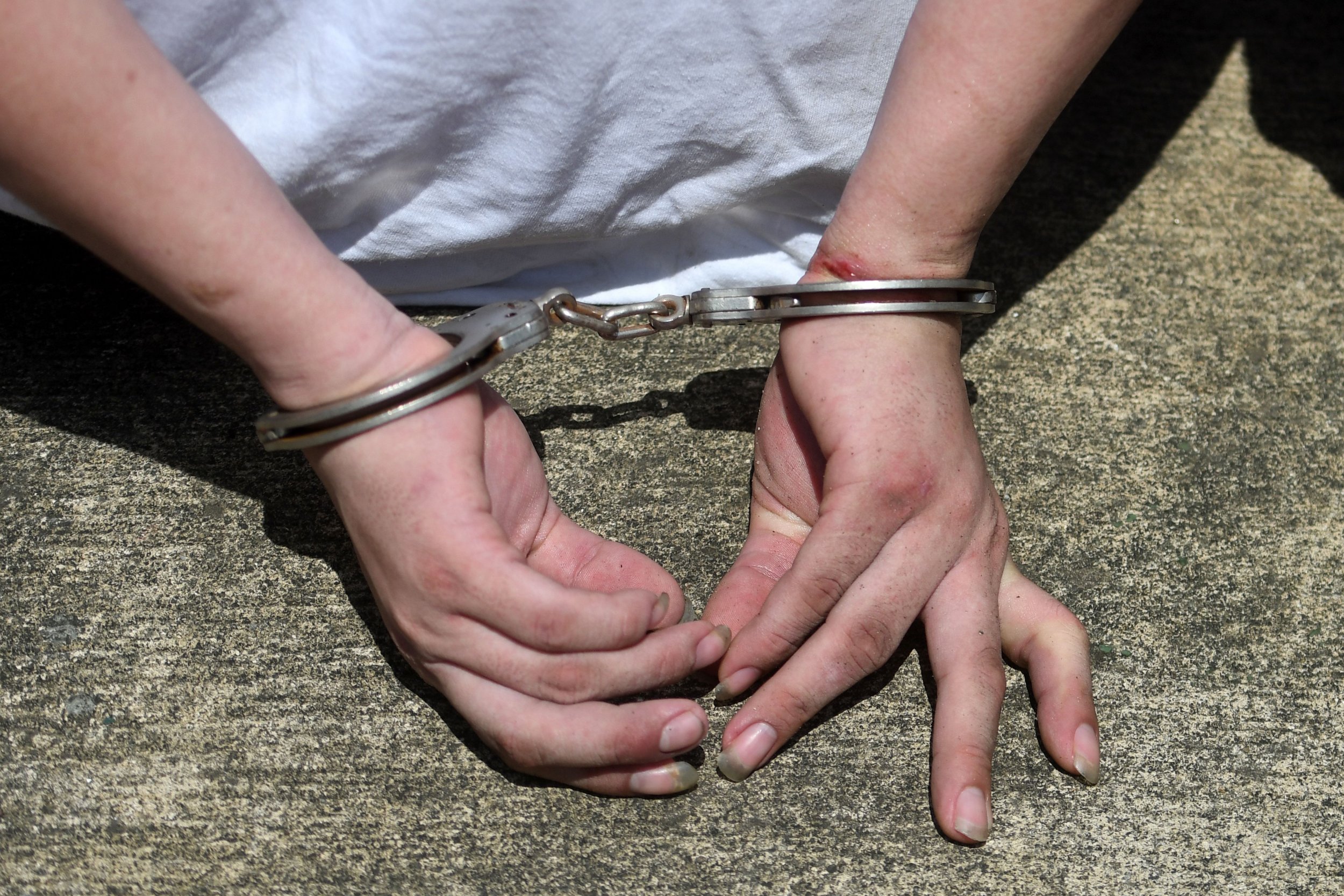 A simple trip to the store left a mother in total shock after a man allegedly kicked her one-year-old son in the back and yelled racial slurs at them.
On Sunday, police officers responded to a Dillons grocery store in Wichita, Kansas, where they found a man being restrained by several civilians. The man was identified as Trace Riff, 31, and was charged with ethnic intimidation, battery and resisting arrest, according to police records.
Wichita Police Department officers told KWCH that they were called to the store, located on East Douglas Avenue, around 7:20 a.m. CST. They were told that the man allegedly assaulted another person in the store and when they arrived, Riff was being held on the ground by civilians.
"Through the investigation, it was learned Trace walked into the Dillons store and kicked a 1-year-old victim in the back, causing the child to fall on the floor," officers told KWCH.
The mother, Lashantai Whitaker, explained to KWCH that she, her daughter and her son were just entering the grocery store when Riff kicked her son in the back. She heard her son fall the floor, which she described as a "loud thud" and then heard her daughter screaming. Whitaker described the altercation as a "sneak attack."
While he allegedly kicked the young boy, police told KWCH that Riff was yelling obscenities and racial slurs. After the incident, Riff attempted to flee the scene, but another Dillon's customer tackled him, preventing him from leaving until police arrived.
Whitaker said her son didn't sustain any major injuries but added that Riff could have seriously injured the child.
"What grown person, I mean, even if you do have that much hate for someone ... I mean, why would you attack a baby?" Whitaker wondered.
Police described the altercation as a "racially motivated bias crime." Ethnic intimidation, battery and resisting arrest are all classified as misdemeanors, according to the Wichita Code of Ordinances. However, it's possible Riff could be facing jail time for his alleged actions.
If found guilty, battery is punishable under the Code of Ordinances by a fine of up to $1,000, a year in prison or both a year in prison and a fine of $1,000. Resisting arrest is punishable by a fine of up to $2,500 and imprisonment of up to a year.
On December 12, bystanders to a racial attack detained a woman on a New York City subway after she shouted racist comments at a woman who appeared to be Asian and hit her with her umbrella.