Inmate Sues Kansas Prison for 'Imposing Christian Propaganda'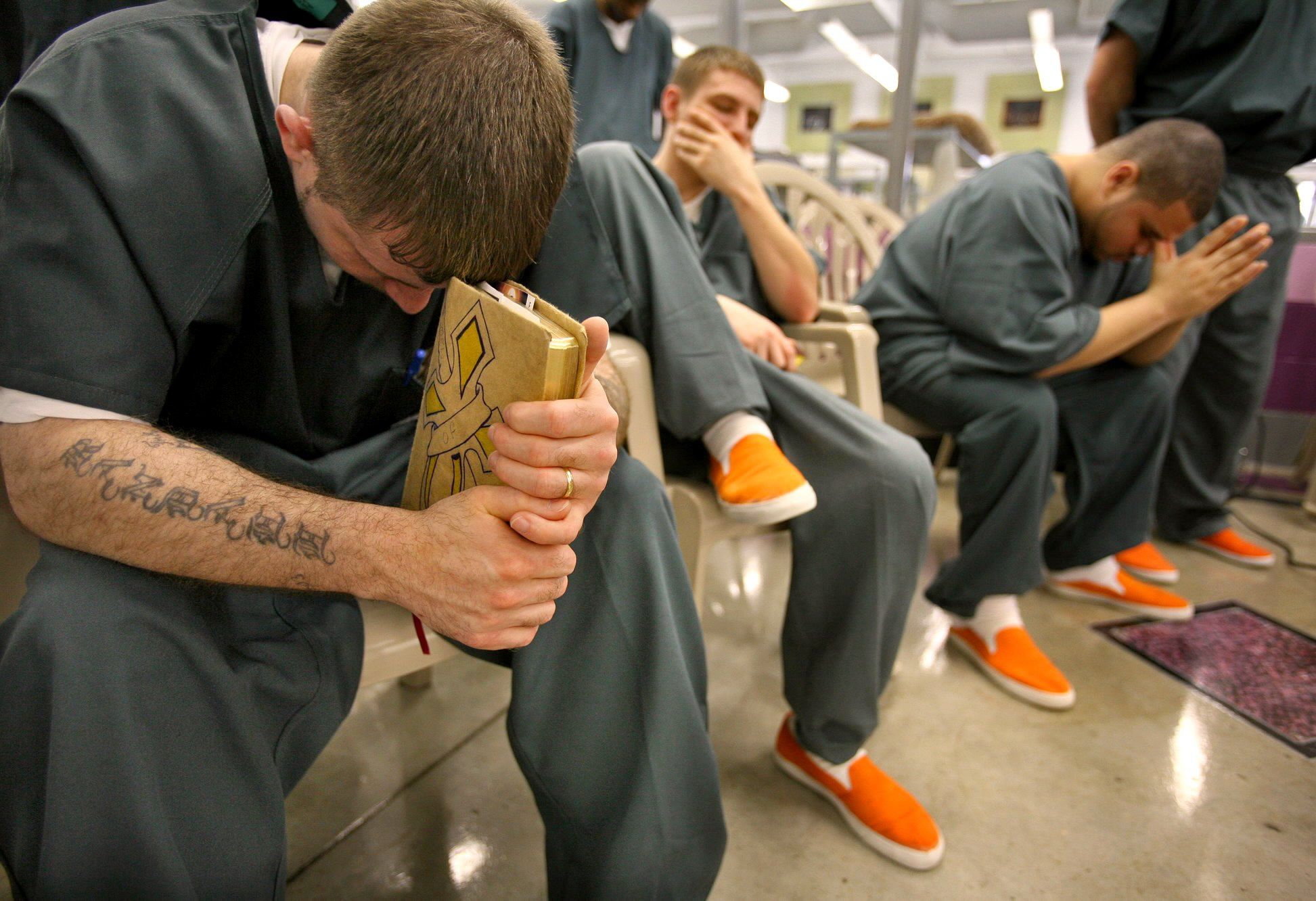 Shari Webber-Dunn, an inmate serving a murder charge in Kansas, said her First Amendment rights were violated by "Christian propaganda" imposed by the all-female prison. Now, she's suing department administrators to have it removed.
The lawsuit, filed Wednesday, alleged that the Topeka Correctional Facility in Kansas unconstitutionally embraces Christianity by displaying an eight-foot-tall wooden cross in its basement, publically posting prison-related prayers, soliciting book donations for a spiritual library and offering prayer request submission on a Christian bulletin board. Christian movies are also broadcasted on facility televisions and spiritual quotes are posted at the laundry room workplace, the lawsuit alleges.
Webber-Dunn believed that the correctional center was "imposing strong Christian values on inmates" and creating "a coercive atmosphere where inmates are pressured to spend their time in a highly religious atmosphere and to participate in religious activities and prayers."
Inmates are prohibited from removing anything from the public bulletin boards, which Webber-Dunn said violates the establishment clause prohibiting government agencies from establishing a religion.
"There is no valid reason why Christian materials should be displayed there in a state-owned and operated correctional facility," the lawsuit said, referring to the prison laundry room, where inmates are required to drop off and pick up clothes three times a week.
Webber-Dunn wants the religious items removed and the eight-foot cross covered when it's not being used for Christian religious services. She is partnering with the American Humanist Association (AHA)—a nonprofit organization dedicated to advancing the separation of church and state. The group champions the constitutional rights of humanists and atheists. Webber-Dunn is registered with the prison as a practicing Thelemite, a system that encourages people to follow their true will and not interfere with the true will of another person.
"Prisons are not exempt from the Constitution," said AHA legal director David Niose in a statement. "Prisoners do not lose the shield from state-sponsored religion provided by the Establishment Clause."
The lawsuit stated that Webber-Dunn brought her concerns to the attention of facility administrators and team managers for the prison, and while the violations were reported, "no action had been taken to correct the problems."
Webber-Dunn, 49, has been incarcerated since 1995, according to prison records obtained by The Kansas City Star, and will not be eligible for parole until 2034. The lawsuit is filed in U.S. District Court. The defendants named in the lawsuit are acting officials within the Kansas Department of Corrections and Topeka Correctional Facility.
This is not the first lawsuit by prison inmates accusing the state of violating the separation of church and state—a 2003 lawsuit against the Prison Fellowship Ministries in Iowa alleged that individuals who participated in the program were given special privileges. That optional program was found to "impermissibly endorse religion" and they left the Iowa prison in 2006.