Kansas Recalls Hundreds of License Plates After Discovering They Contain Ethnic Slur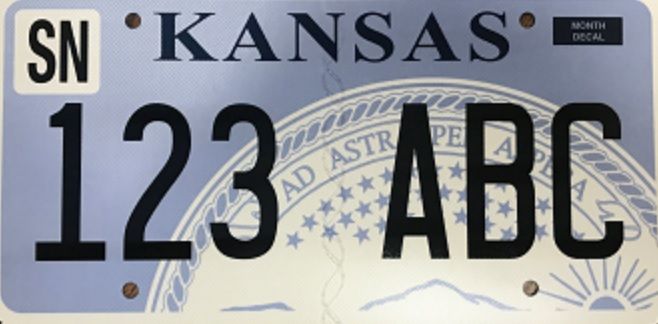 Kansas is recalling hundreds of vehicle license plates which contain the letters "JAP" over complaints they are offensive to people of Japanese heritage.
The Kansas Department of Revenue confirmed they have sent letters to 731 vehicle owners who have the letter combination on their plates asking them to return the items within 30 days.
The issue arrived after Keith Kawamoto spotted one of the plates with the ethnic slur near his home in Culver City, California.
Kawamoto decided to write a letter to Kansas Governor Jeff Colyer telling him about the "very offensive" plates, reports Pacific Citizen.
"It's very derogatory, it's a racial slur, it's very offensive to a lot of people. I said no other state in the union would allow this," Kawamoto added.
"I gave him a brief history in case he didn't know it of what happened to the Japanese American people on the West Coast during the Second World War, the majority of them being Japanese Americans, with an emphasis on that, if that makes any difference, of them being put in concentration camps and being the most egregious violation of the United States Constitution ever in history."
Kawamoto did receive a letter back from Lee Ann Phelps, vehicle services manager at the Kansas Department of Revenue, Division of Vehicles, who apologized for causing offense but reiterated that the combination of letters was random and "not intended to degrade any one person or group of persons."
Kawamoto had wanted to get the plates taken off the streets fully. However, it wasn't until Barbara Johnson, a 67-year-old Japanese-American woman living in Abilene, Kansas, spotted Kawamoto's photograph of the plates in the Pacific Citizen that steps were taken to withdraw them.
Speaking to The Associated Press, Johnson said seeing the plates brought back painful memories of her childhood and wrote to her local government to complain.
"It was not a good time to be Japanese because of Pearl Harbor and World War II," she said. "I recall vividly as a child being called 'Jap'—and how it made me feel so small and hurt by being called that."
Rachel Whitten, spokesperson for the Kansas Department of Revenue, confirmed that a decision was made in October following a review to pull any license plates with the "JAP" lettering and put forward plans to prevent them appearing in future.
"We do take these types of complaints very seriously and appreciate that it was brought to our attention," Whitten told The Associated Press.
Kansas Recalls Hundreds of License Plates After Discovering They Contain Ethnic Slur | U.S.