Kansas Rep. Aaron Coleman Remains Uncharged After DUI Arrest as Court Awaits Test Results
Democratic Kansas state Representative Aaron Coleman did not have a scheduled hearing to determine if he would be criminally charged for a November 27 arrest on suspicion of driving while intoxicated because tests have not yet been completed to determine whether he was drunk.
The 21-year-old was elected in 2020 and has been the center of several other controversies including relationship abuse allegations and an October arrest for a fight with his brother. He has faced calls to resign from state lawmakers as a result.
"At this time, test results are pending from the Kansas Bureau of Investigation," Assistant District Attorney Ted Baird wrote in a report to the district court that was released to reporters.
Coleman had been scheduled to have a hearing in Douglas County District Court on Tuesday, assuming the tests would be completed.
"Mr. Coleman's most recent arrest is further evidence that he is not fit to serve in the Kansas House of Representatives and that his continued presence in the Legislature is a disservice to his constituents," Kansas Governor Laura Kelly said in a statement at the time of his arrest.
"For the sake of the state of Kansas, his constituents and himself, he should resign and concentrate on getting the help he badly needs," House Democratic Leader Tom Sawyer said at the time. "The stress of the Legislature is not a healthy environment for someone in this mental state."
At the time of his most recent arrest, Coleman was out on bond following the October 30 misdemeanor domestic battery charge that stemmed from a fight over his brother's plans to be baptized, in which Coleman allegedly hit and spit on his brother.
Coleman's grandfather also alleged at the time of the October arrest that, as he was trying to stop the fight, Coleman threatened him before allegedly kicking a fan in the home and flipping over a chair.
The officers who arrested Coleman in October said he was uncooperative and his behavior was "extremely erratic" while they were trying to ascertain a better understanding of what happened in the fight.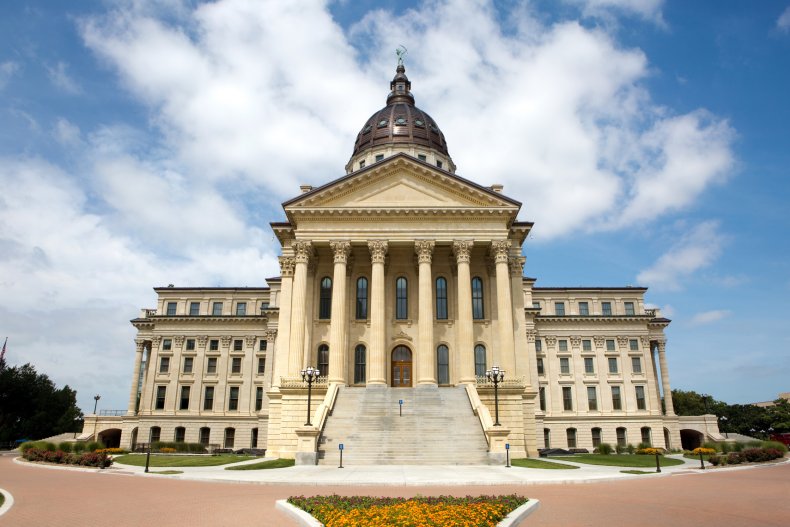 Most recently, a Kansas Highway Patrol trooper arrested Coleman on November 27 on Interstate 70 near Lawrence, Kansas. That arrest was Coleman's second within a month.
Coleman pleaded not guilty and has a January 7 hearing now scheduled in that case.
Coleman was embroiled in controversy even before his election in 2020. He has acknowledged past abuses against girls and young women, and a legislative committee reprimanded him in writing in February over those abuses.
The Associated Press contributed to this report.