Kansas City Shooting at Bar Celebrating Chiefs Reaching Super Bowl Leaves 2 Dead, Multiple Injured
At least two people have been killed and multiple others injured during a shooting at a bar in Kansas City, Missouri.
Around 15 people are reported to have been hurt when a suspect started firing at a line of people waiting to get into the 9ine Ultra Lounge near Highway 40 and South Noland Road around 11:30 p.m. on Sunday, January 19.
As reported by KSHB, the club was hosting a sold-out celebration event on the night in question after the Kansas City Chiefs won the AFC Championship earlier that day.
Kansas City Police Captain David Jackson told reporters at a press conference that responding officers found "a chaotic scene" when they arrived.
"Tonight officers were dispatched to the area 40 Highway and Nolan road on a shooting," Jackson said. "Officers were already close by in the area and responded.
"They located a chaotic scene, with several people running around. They had to call in crews from all around the city to help stabilize the scene before they could start the investigation."
One female was found dead in the bar's parking lot. Police suspect the shooter is also one of the deceased.
It is believed that a security guard who works at the club shot and killed the suspect after he opened fire.
Jackson confirmed that no officers fired any shots during the incident. A motive for the attack has not been established.
"We don't know if there was any specific person targeted or disturbance yet we're still investigating what led up to this," Jackson said. "We're not aware of a specific type of firearm or anything at this point."
At least three people are listed as in critical condition following the shooting.
"We believe the shooter is the deceased adult male. The circumstances that lead to this shooting are unknown," Kansas City Police said in a statement.
"Detectives and crime scene investigators will be collecting evidence and talking with witnesses to gather more information to see what led to this shooting. There is no more information at this time, and no additional media briefings planned at this time."
Police said the next update from them will likely be the identification of deceased victims once the next of kin have been notified.
"It just puts such a tragic end to such a wonderful day in Kansas City," Jackson County Prosecutor Jean Peters Baker said after Kansas City Chiefs beat the Tennessee Titans to reach their first Super Bowl in 50 years, reported The Kansas City Star.
"I have scores, really, that are in the hospital right now having their wounds mended."
The shooting occurred days after Kansas City Police Chief Richard C. Smith announced that the department will be making changes to how they investigate homicides and non-fatal shootings in the city, including focusing on prolific violent offenders over group-related violence.
"While so much of our other crime is trending downward, shootings and homicides remain a persistent issue in our city," Smith said in a blog post.
"Although police are by no means solely responsible for the increase or decrease in these crimes, we are obligated to do everything in our power to address them and bring offenders to justice.
"We also know we can't work in a vacuum. It takes partnerships across the city and an evaluation of best practices nationwide to make the systemic changes needed to impact our stubborn violent crime rate."
There were a total of 148 homicides and 491 non-fatal shootings in Kansas City during 2019.
Newsweek has contact Kansas City Police for comment. This article has been updated with a public statement from the police.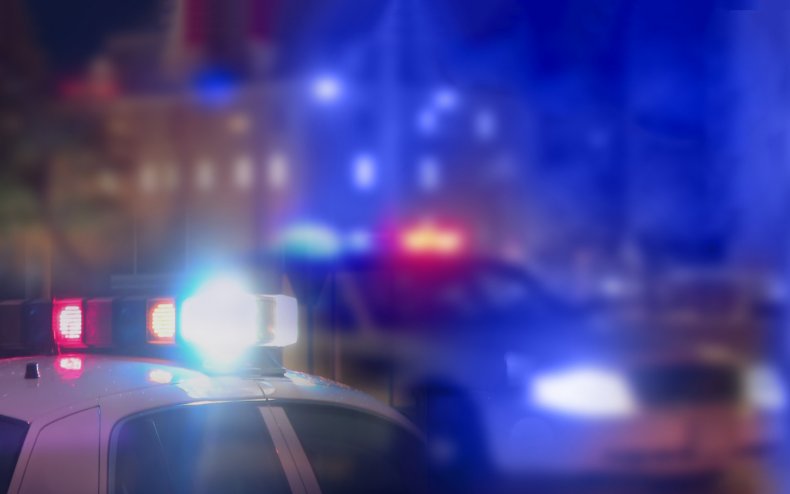 Kansas City Shooting at Bar Celebrating Chiefs Reaching Super Bowl Leaves 2 Dead, Multiple Injured | U.S.