Kansas Teacher Told Black Child It Will Be His Fault When Police Shoot Him At 16, Student Says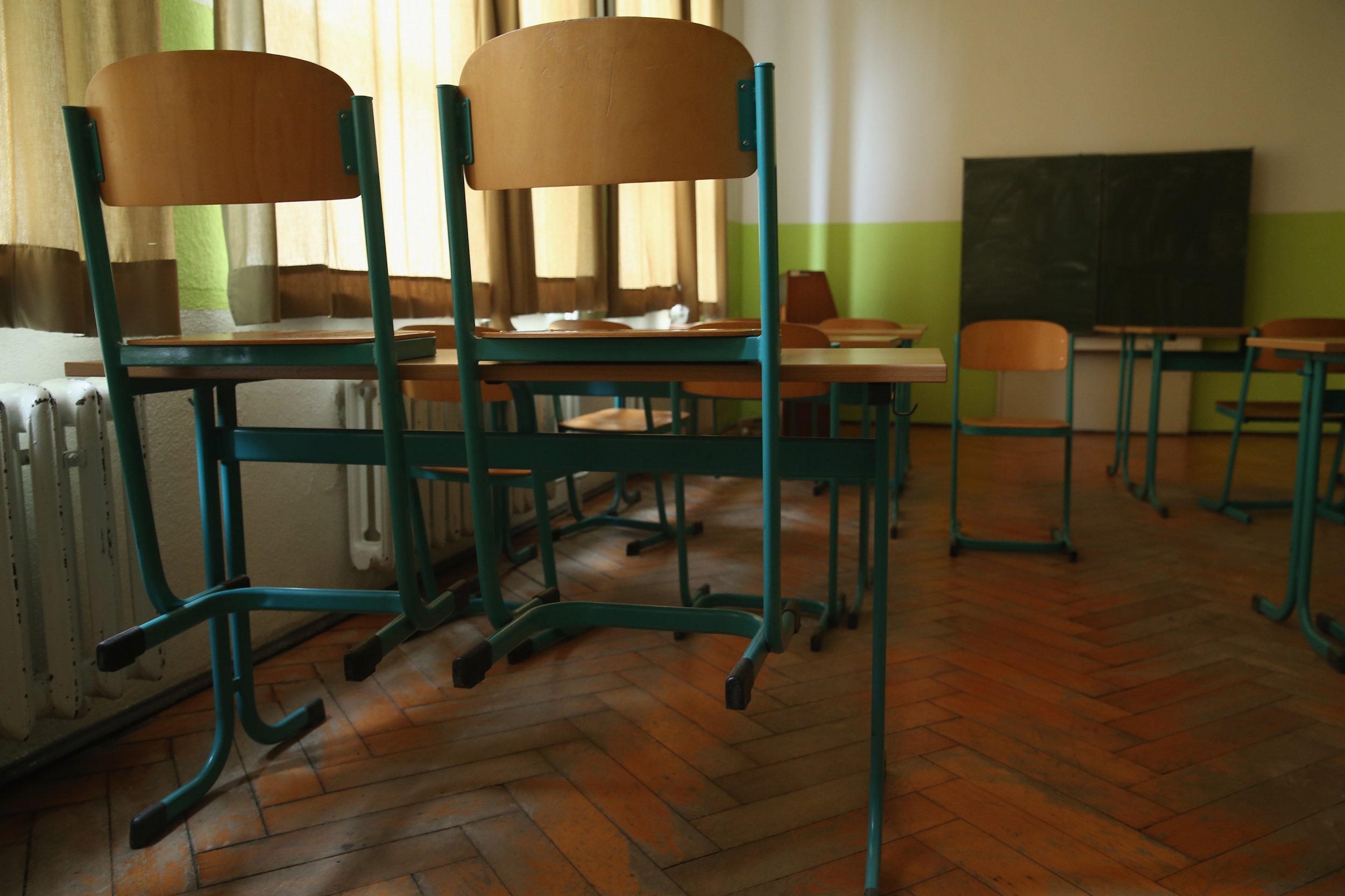 A 10-year-old boy was left in tears after his teacher told him it would be his fault when police shoot him at 16.
Malachi Pearson, who lost his father in a shooting when he was just a baby, was playing with a friend in the lunchline at Rosehill Elementary School in Lenexa, Kansas, when the pair were chastised by a teacher, The HuffPost reported.
Assuming the boys had been fighting, the teacher, who was not identified, suggested authorities would shoot Malachi when he became a teenager.
"Me and my friend were playing, and then she like pushed us away. We weren't fighting. We were just playing and laughing," Malachi told Fox 4.
"She told me when you turn 16 and the police shoot you, the only person you can be mad at is yourself," he added, recounting the incident that prompted his mother to pull him out of the school several days later, The Daily Mail reported.
As he told Fox 4 what happened, the 10-year-old said it made him sad to think about shootings because it made him think of his father; "I'm crying because it's sad that my daddy died when I was a baby," he told the news channel.
And Malachi's experience prompted an outpouring of support for the young student on Twitter, with others sharing their own experiences of teachers saying things that were racist or inappropriate.
"There was a "guidance counselor" in high school that used to tell all the black students they should just drop out now and work at McDonald's. More specifically he used to tell the girls that they would be good for nothing but lying on their backs," one Twitter user wrote, while another added: "This is absolutely uncalled for. Those of us in positions of power will only have ourselves to blame when the inheritance we leave to our children is one of hopelessness and disembodiment."
The teacher was reportedly put on leave following the incident but the student's mother does not believe the issue was taken seriously enough and her son is now at a different school, Vibe reported.