Kanye and Kim Take America
On New Year's Eve, Kanye West interrupted his Atlantic 
City concert to announce an urgent bit of news. "Stop the music," West demanded. "Can we make some noise for my baby mama right there?" As 5,000 shrieking fans were doubtless aware, West had just announced that Kim 
Kardashian—his girlfriend and subject of his new love song, "Perfect Bitch"—was pregnant.
The tabloid press salivated, the Twittersphere churned with speculation and congratulations, and some of us—admittedly a small group—yet again wondered why Kardashian was the object of such public scrutiny. "Not to be outdone by the Brits," wrote U.S. News and World Report, "American royalty" Kanye West and Kardashian would be providing us with an heir. And I knew almost nothing about the Duchess of Calabasas.
My allergy wasn't elitist: the tabloid industry wasn't beneath me; my love for Kipling and Keats doesn't preclude an appreciation of Kardashian sisters Kim, Khloé, and Kourtney; and I don't think reality television is a debased and pornographic genre. Indeed, I'm a dedicated reader of the New York Post and the Daily Mail. And a decade ago I gleefully consumed The Osbournes; empty calories, for sure, but ones that featured the wonderfully talented—and often brilliantly funny—Ozzy Osbourne. But why would one be interested in the daughters of deceased O.J. Simpson lawyer Robert Kardashian?
With the news of Kardashian's pregnancy and the resulting media storm, it was finally time to steep myself in Kardashiana, to watch the shows and read the books, to trawl the gossip magazines and celebrity blogs. My existing knowledge of Kardashian could be summed up in two related facts: she has a rather generous behind, which is photographed and analyzed in more detail than potential drone-strike targets, and she made her acting debut in a much-discussed, much-­downloaded sex tape. I was vaguely aware of the ubiquitous product endorsements, like the "Kardashian Kard," a prepaid debit card promptly removed from the market after Connecticut's attorney general questioned its exorbitant fee structure, and QuickTrim, a Kim-, Khloé-, and Kourtney-endorsed weight-loss product that resulted in a class-action lawsuit for making "false, misleading, and unsubstantiated" health claims.
One wants to be culturally literate, and as America is to be blessed with another Kardashian—one whose first photograph will be worth seven figures (with infant blemishes immediately Photoshopped into the memory hole)—a certain level of knowledge was required to participate in this cultural moment.
To decode the reasons for the family's fame, I indulged in a Netflix marathon of Keeping Up With the Kardashians, their hugely popular reality-TV show. The series was successful enough to have midwifed three successful spinoffs: Khloé and Lamar, Kourtney and Kim Take New York, and Kourtney and Khloé Take Miami.
The very first bit of dialogue in the very first episode of Keeping Up With the Kardashians was hardly clarifying. Establishing that Kim would be the show's breakout star—she's the prettiest one, and in the world of reality television that's what matters most—the other family members ruminate on Kim's "junk in the trunk." But I already knew about this talent. When properly introduced to viewers, though, we're told that Kim works as a "wardrobe stylist," but as the show's popularity expanded so too did her résumé. Her Wikipedia biog­raphy distills her new occupations: "Kim Kardashian is an American socialite, television personality, businesswoman, fashion designer, model, author, and actress." (There is often an inverse relationship between one's actual and advertised skill set, as demonstrated by Paris Hilton's Wikipedia entry, which describes her as a "socialite, television personality, businesswoman, fashion designer, entrepreneur, model, actress, producer, author, and singer.")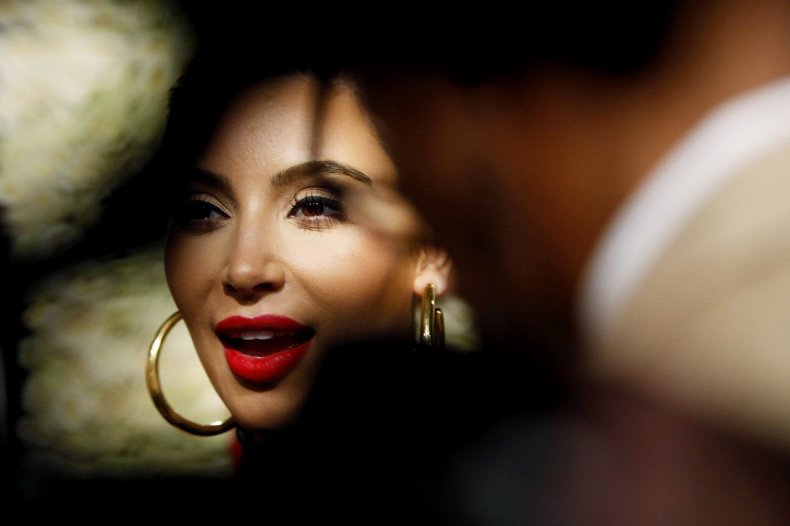 Like most reality television, the drama in Keeping Up is stagy and contrived—a forgivable sin, but less so when the family is filmed engaging in the quotidian chores of daily life. It's unclear why 500,000 YouTube users viewed a clip in which the Kardashian girls "become infatuated with a cute puppy at the pet store." Perhaps it's this bit of added drama: "But will [mom] Kris approve a new addition to the family?" Remove the plot lines involving Kim's dating life, with its shifting cast of professional sports figures and singers, and Keeping Up is a soap opera of the commonplace.
After consuming a dozen episodes of Keeping Up and its various spin­offs, I followed the sisters into the liberating world of fiction. Like others working backward from fame, the Kardashians decided to test out their skills as writers, collectively producing a novel that mined the raw material of the tabloid existence.
In Dollhouse, Kourtney, Kim, and Khloé are transformed into the ambitious and smart Romero family. "Overnight," they explain in an "exclusive" letter to Amazon.com shoppers, "one of the Romero sisters becomes famous—magazine-cover, fashion-icon, headline-making famous! Trailed by paparazzi, invited to every red-carpet event, she sets a new standard for Hollywood royalty" (there's that word again).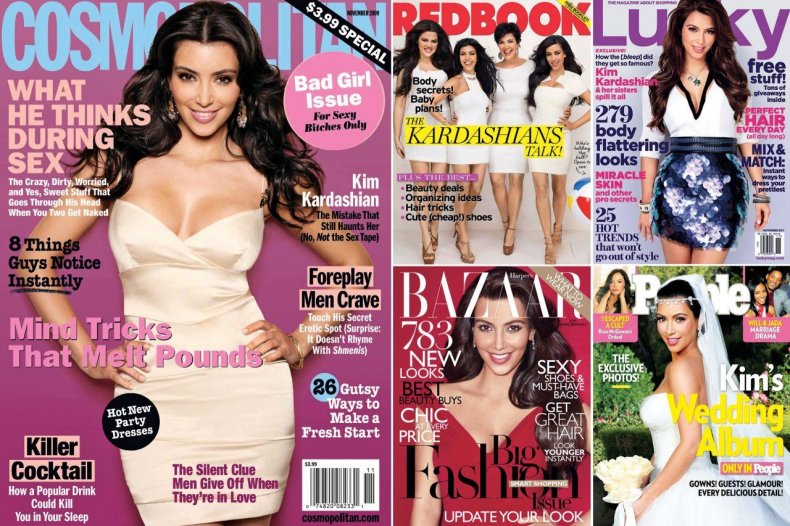 In the world of literature, the even-more-fictionalized Kardashians can correct known personality flaws. Kass—who represents one of the sisters, though I was never quite sure which one—declares that she likes "obscure novels" and meets a handsome man while on her way to the library to "check out some books on globalization." Another of the Kardashian stand-ins admits that she once found Shakespeare soporific, though recently discovered that he was "kind of interesting," "smart," and "weirdly psychological." At least the Kardashians are self-conscious about their intellectual reputation.
But the novelized Kardashians mostly do the type of things the television Kardashians do—drink acai-berry smoothies, get married and divorced in record time (though "the glut of publicity even ended up helping her professionally because suddenly, overnight, everyone in the country knew who she was"), and engage in endless discussions about relationships.
Dollhouse became a New York Times bestseller. But I was no closer to understanding the Kardashians.
In one sense, it's unfair to single out the Kardashians for disapproval. Within the world of reality television, there are more frivolous celebrities than Kim and more morally questionable shows than Keeping Up With the Kardashians. Consider these headlines, chosen at random from the Daily Mail, a website that owes its enormous success to cataloging every silly utterance and sartorial gaffe of the reality set: "Outrage as Teen Mom 2's Farrah Abraham admits to waxing eyebrows of daughter, three." Or "Teen Mom 3 star Mackenzie Douthit gets engaged to Josh McKee for the second time" (a little Googling and one discovers that Josh McKee, who exists in headline like a proper celebrity, is a teenager famous for lacking common sense in sexual matters).
The Kardashians exist quite a few levels above the popular genre of moral-failure reality TV—teen pregnancy, a dozen kids with a dozen partners, polygamists, New Jersey Italians. The story arc of Keeping Up With the Kardashians is comparatively uplifting, and while it might seem frivolous that news websites generate headlines like "Kim and Kanye's cutest PDA moments" (CNN) and "Kim Kardashian Shows Curves in Cut Out Dress" (ABC News), better Kim, Khloé, and Kourtney than the mainstreaming of Josh McKee.
Any indulgence of America's unabashed tastes will irritate those who believe the media mustn't follow free-market principles and must refuse to provide readers and viewers with content they like to read and view. The media-watchdog group Media Matters for America, for example, upbraided "major American news outlets" for covering the Kardashians "over 40 times more often than ocean acidification over the past year and a half." If America could be purged of superficial pop culture, the argument goes, it would be replaced by meaningful social change.
Indeed, the Kardashians are regularly tagged as symbols of cultural decline: Americans once valued seriousness but have, in our "dumbed down" world, replaced it with fluff. Mad Men star Jon Hamm singled out Hilton and Kardashian as evidence that "stupidity is certainly celebrated" in the United States. "Being a f--king idiot is a valuable commodity in this culture," Hamm told the British edition of Elle, "because you're rewarded significantly."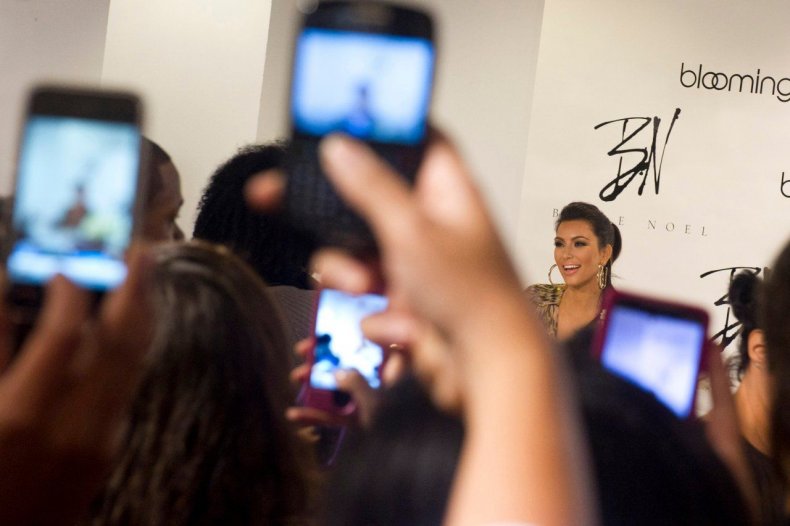 But the Kardashian phenomenon isn't new, nor is it particularly American. In the United Kingdom, Martin Amis, whose most recent novel (Lionel Asbo) features a character inspired by Katie Price, a massively famous former topless model, complained that his fellow Britons were "worshiping ... two bags of silicone." British novelist Lynda La Plante lamented that Price, who has produced eight bestselling—and ghostwritten—novels, regularly outsold the Booker Prize finalists, while Amis shivered that the words "number one bestseller" on Price's book jackets were "more terrifying than anything inside."
In 2001, long before we were entranced by the Kardashians, Ohio State University professor Steven Reiss studied America's obsession with reality-­TV stars. "[T]he attitude that best separated the regular viewers of reality television from everyone else," Reiss concluded, "is the desire for status." According to Reiss's research, "fans of the shows are much more likely to agree with statements such as, 'Prestige is important to me' and 'I am more impressed with designer clothes' than are other people."
And there is nothing particularly American or contemporary about 
these feelings. In his 1940 essay "Boys' Weeklies," George Orwell attempted to divine the popularity of adventure tales set in expensive and elite private schools that so entranced British youth. These "penny dreadfuls," Orwell commented, were "a perfectly deliberate incitement to wealth fantasy." And because there were "tens and scores of thousands of people to whom every detail of life at a 'posh' public school is wildly thrilling and romantic," the boys' weekly, like 30 minutes with the Kardashians, allowed them to "yearn after it, day-dream about it, live mentally in it for hours at a stretch."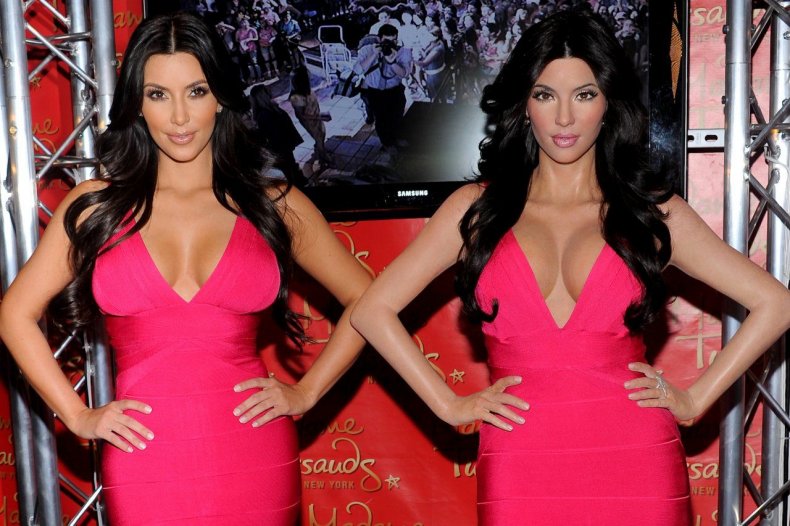 Americans are guilty of "wealth fantasy"—that great engine of capitalism—but are less afflicted by class envy. The Kardashians, and their fellow travelers of Bravo's "Real Housewives" franchise, possess great material wealth, but none of that old-money stodginess and inherited elitism, both of which intrude upon the fantasy of upward mobility. (We'll watch programs about the landed ­gentry—the dowagers, viceroys, and viscounts of Downton Abbey—provided they're restricted to characters with British accents.) The Kardashians and various "real housewives" allow a glimpse into a rarified world to which most viewers have no connection, but where the rich are vacuous and not uniquely talented. In other words, you too could live like this—not so Downton Abbey—but you're smarter and probably more moral, too.
After endless episodes of Keeping Up With the Kardashians, I was no closer to kinship to Kim, and I was still uninterested in the contours of her private life. Sure, she's not particularly talented and not particularly cerebral. She has a singing career, but the songs are written by professionals, her voice modified by software developers. She is a published author, but this was achieved with the assistance of a professional ghostwriter. She is an entrepreneur, but others do the heavy lifting. But why she is famous, I realized, isn't the interesting part.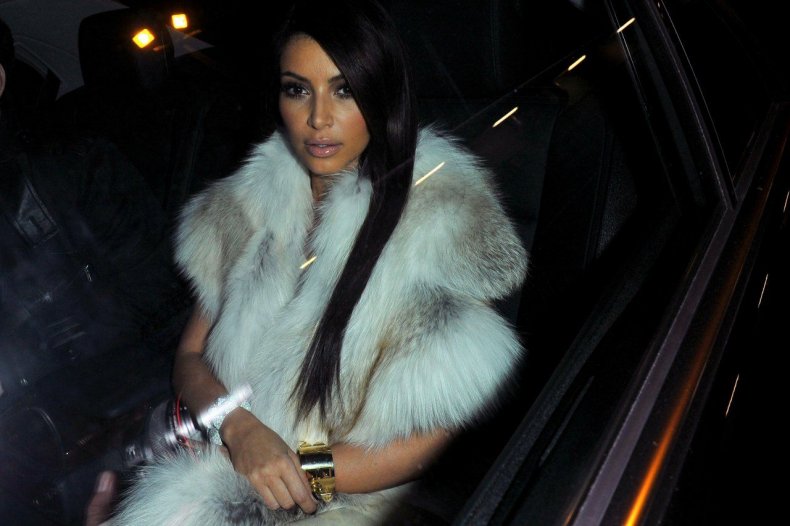 Kardashian might have all the advantages in life, but so do many people in Hollywood. (It's worth noting that the anti-Kardashian, Lena Dunham, writer and star of HBO's Girls, attended the elite Brooklyn private school Saint Ann's, as did two of her co-stars.) And she might not have talents that a journalist would recognize, but Kim Kardashian's bank account proves that she is producing a product that many people are happy to pay for. I might be baffled as to why one might shovel money into Kim's bank account to endorse a line of designer lollipops (as the company Sugar Factory did), but the market pays market value. Those who reflexively denounce her rely on a variation of the "my kid could paint that" dismissal of abstract art. To which the response is "well, he didn't."
They might not produce the great American novel, or even the most watchable American television show, but in a week when the Oxygen Network announced the existence of All My Babies' Mamas, a reality show documenting an Atlanta rapper's 11 children with 10 women, the news that Kanye West and Kim Kardashian will soon produce a dauphin seemed almost quaint. And after overdosing on Kardashiana, I will submit to the madness of the crowd, the will of the American people, and reluctantly "make some noise" for Kanye's baby mama.
Kanye and Kim Take America | Culture