Performer Kanye West alleged Monday that Vogue editor-in-chief Anna Wintour disagreed with him about his deal with clothing retail giant Gap.
West has collaborated with both Gap and Adidas on the fashion front under the brand Yeezy. In June, West signed a 10-year deal with GAP to sell his apparel line in their stores. At a presidential campaign event in South Carolina on Sunday, West threatened to exit deals with both companies if they did not name him to their boards of directors.
"Anna Wintour always showed me love but when I told her I was going to GAP she looked at me like I was crazy," West said in a now-deleted tweet. "Then she called back kissing my ass." West also claimed that actor Shia LeBouef was "deposed to do the first YZY GAP shoot and he never showed up."
Newsweek reached out to Vogue for comment.
Comments made by West about exiting the Gap deal caused stocks for the retail chain to fall by 6 percent on Monday.
"Risk or no risk of losing whatever deal possible, I am not on the board at Adidas," West said Sunday. "I am not on the board at Gap. And that has to change today or I walk away."
West worked at a Gap store as a young adult in Chicago. In a June statement, Global Head of Gap brand Mark Breitbard said the company was "excited to welcome Kanye back to the Gap family as a creative visionary, building on the aesthetic and success of his YEEZY brand and together defining a next-level retail partnership."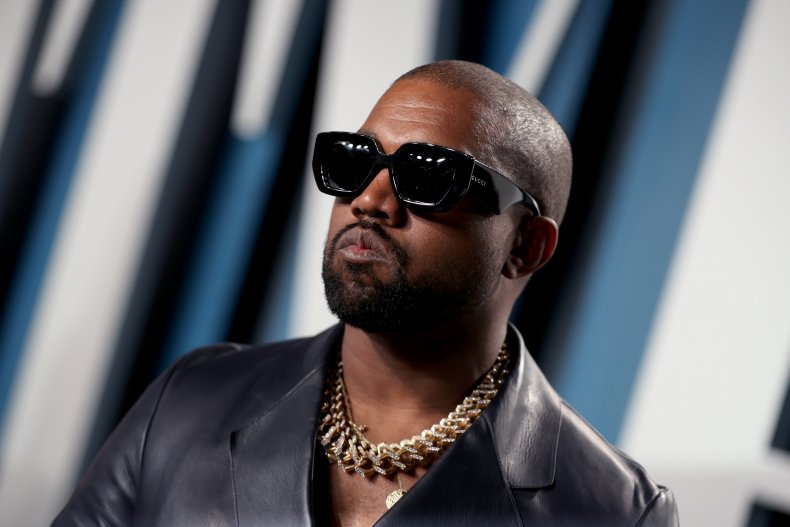 West declared he was running for president in July, although he missed the deadline for placing his name on ballots for multiple states. At his Sunday campaign event, West said that abolitionist Harriet Tubman "never actually freed the slaves, she just had them work for other white people."
West also told the rally crowd that "everybody that has a baby gets a million dollars or something in that range."
Although West implored his supporters to help him get on the South Carolina ballot, election officials announced Monday that West had missed the deadline. West needed 10,000 signatures on a petition to be placed on the state's ballots. No signatures from the West campaign were delivered.
Some observers have worried that West may be having a public breakdown. West has a history of mental health issues, including bipolar disorder. Author Fredric Joseph tweeted Sunday that West "needs help, and it's a shame that him not getting it is going to cost the Black community which he once cared for so deeply."
On Monday, West tweeted that his wife, Kim Kardashian West, had attempted to get him to seek help. "Kim was trying to fly to Wyoming with a doctor to lock me up like on the movie Get Out because I cried about saving my daughters life yesterday," West wrote.
West alleged during Sunday's speech that he had wanted Kardashian to have an abortion when she was pregnant with the couple's daughter, North.
"I almost killed my daughter," West said. "Even if my wife were to divorce me after this speech, she brought North into the world, even when I didn't want to."
West and Kardashian were married in May of 2014. Their daughter North was born in June 2013.