Why Kanye's People Don't Want You To Listen To His New Song...Yet
A new Kanye West track leaked on Wednesday, but producers say listening to it is an invasion of privacy. The track is a highly anticipated single titled "Law of Attraction", though it leaked under the false name Chakras. The track is from West's upcoming album YANDHI, which does not yet have a release date.
West has not responded to the leak publically. "Law of Attraction" was produced by a collective associated with musician Timbaland, according to HighSnobriety, and Angel Lopez, who is part of the collective, released a lengthy Instagram statement about the disappointment of the leak.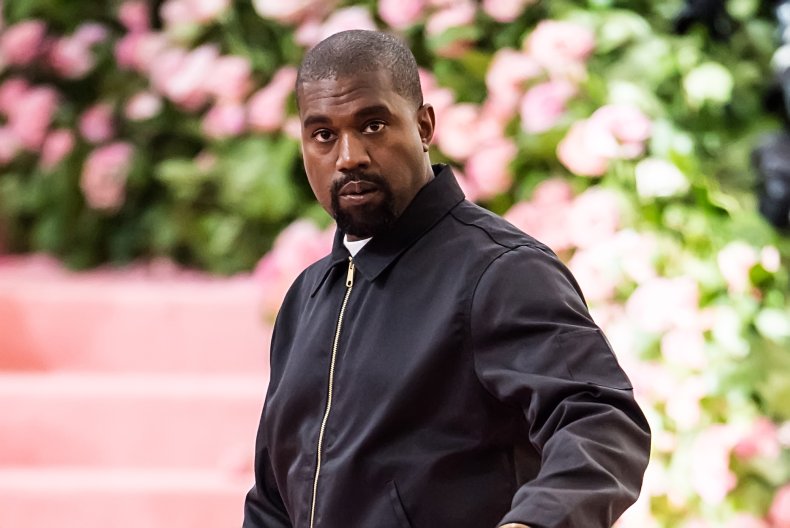 Lopez spoke for the full collective when he expressed disappointment and job risk that comes with a leaked song in an Instagram story. "Musicians have the privilege and incredible opportunity to shape and imprint the sound of our culture, influences and creativity," the statement began. "This letter is to shed light on unreleased, unfinished music that gets illegally leaked online and how unjust and damaging it is to everyone involved."
He continued. "As musicians, we know and value what this process of creation and refining entails. When music is leaked, the essence of our collaborations, our crafts and our livelihood are jeopardized."
Lopez also explained that listening to a leaked track is a look into the off-limits creative process of an artist, or group of artists. "The leaking of music isn't for the fans or for the love of music; it's an invasion of privacy, a violation to all artists and creatives involved and a disservice to the art of music."
"Law of Attraction" is not the first rumored YANDHI track to leak. A handful of songs are already released, including "The Storm," "Bye Bye Baby," "New Body" and "Alien / Space X." Nicki Minaj, the late XXXTentacion and Ty Dolla $ign have also been compromised in the leaks do to their features on some of the tracks.
The tracks have been released by an anonymous leaker under the name Spidark, according to Genius, who has also leaked Lil Uzi Vert tracks. It's all fueled by "fans," who seemingly offer group financial support to leakers in order to buy the music that has been stolen from West's studio sessions.
In October and November of last year, West said the full album is delayed. He revealed he wouldn't announce a release date until the complete collection was finished, in a Tweet.