Kanye West's Trump 'Minstrel Show' Has Rapper's Mom 'Rolling Over in Her Grave,' Says Don Lemon
CNN host Don Lemon ripped into Kanye West for the rapper's Oval Office meeting with President Donald Trump Thursday, deriding the appearance as a "minstrel show."
In a visit to the White House that was presented as a meeting to discuss issues such as sentencing reform, the rapper delivered what appeared to be an impromptu speech before Trump, as well as a large group of senior advisers and journalists. Throughout the bizarre encounter, West wore a Trump campaign "Make America great again" hat that he said "made me feel like Superman." "I love this guy right here," the Grammy-winning artist declared, as he walked over to embrace the president.
Lemon railed against West's performance Thursday night. "Listen, I have no animosity for Kanye West," Lemon, told his network colleague Wolf Blitzer. "I'm just going to be honest, and I may get in a lot of trouble for it. I actually feel bad for him.
"What I saw was a minstrel show today. Him in front of all these white people, mostly white people, embarrassing himself and embarrassing Americans, but mostly African-Americans because every one of them is sitting either at home or with their phones, watching this, cringing. I couldn't even watch it. I had to turn the television off because it was so hard to watch."
Lemon accused Trump of "exploiting" West, decribing the artist as "someone who needs help" because of mental health issues. West has talked about having bipolar disorder before, but he told the president on Thursday that it was merely sleep deprivation.
"Now, all of a sudden, he is the person who represents the African-American community? He doesn't," Lemon said. "We need to take the cameras away from Kanye and from a lot of this craziness that happens in the White House because it is not normal, and we need to stop sitting here pretending that it's normal."
Lemon then brought up West's mother. Donda West, an English professor, died in 2007 at age 58, a day after having cosmetic surgery, though a coroner could not determine her cause of death. She raised West alone since he was 3 years old, after his father left home, and the pair had a close bond.
"This was an embarrassment. Kanye's mother is rolling over in her grave," Lemon said. "I…texted with one of her friends today from Chicago…. I used to live there. I know them. She said Donda would be embarrassed by this. She would be terribly disturbed by this. And Kanye has not been the same since his mother died."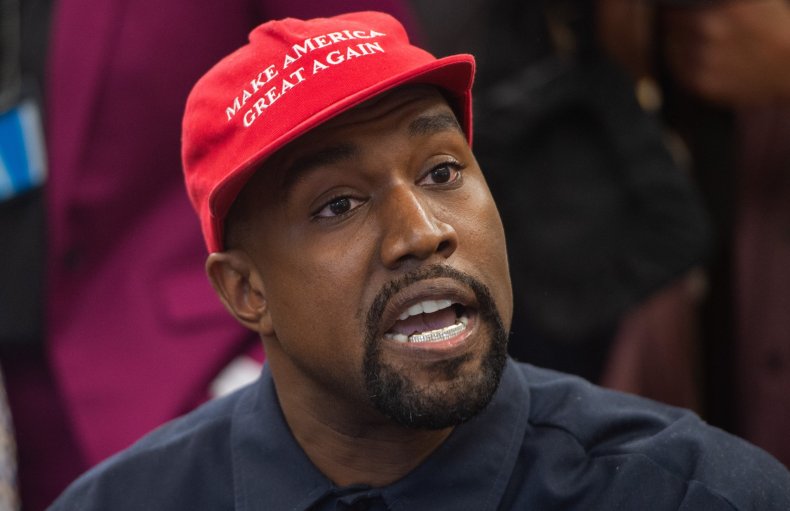 West has faced criticism for his support of the president, who has been accused of being a racist.
Trump invited West to the White House for a meeting after he signed into law the Music Modernization Act, which updated copyright rules for the streaming age.