Kanye West's Campaign Policies Include Boosts For Faith Groups, Justice Reform
Kanye West's 2020 campaign unveiled 10 policy proposals on Friday night, including calls for policing and justice reform alongside an America First approach to foreign policy.
The rapper's proposal, interspersed with Bible passages put a strong emphasis on faith, with the first policy of his platform calling for a restoration of prayer in classrooms.
"Restore faith and revive our Constitutional commitment to freedom of religion and the free exercise of one's faith, demonstrated by restoring prayer in the classroom including spiritual foundations," the first policy proposal reads.
His ninth policy calls for faith-based groups to receive support with providing "vital local services" in an effort to give "communities a shared purpose in government."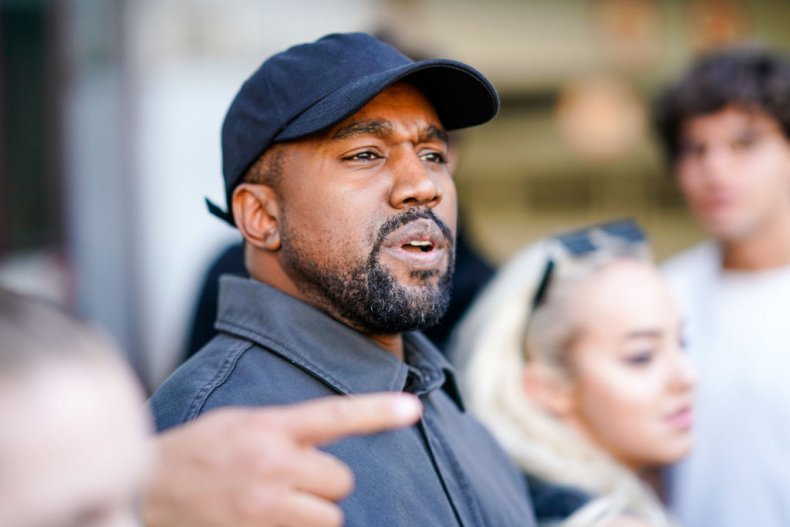 In the spheres of defense and foreign policy, West's campaign cautions against wrapping the U.S. up in "foreign quagmires" that do not serve the interest of American citizens and do nothing to "advance our national interest."
"Ensure that we always place Americans' best interest first and foremost in dealing with foreign affairs," the eighth policy in his 10-point plan reads.
"We must project strength, not aggression. We want trust, but we must also verify. We want fair trade, not one-sided deals that hurt American workers."
The late entrant in the 2020 presidential race further calls for justice reform that recognizes "the disparity in verdicts and prison sentences," police reform ensuring all Americans are treated the same, and "diligently pursuing" clean air and water initiatives.
"Restore the sound national economy," West says of the nation's finance. "Reduce household debt and student loan debt."
The rapper's 2020 campaign unveiled the 10 policy proposals on Friday as it was suggested that his run for the presidency was solely intended to hurt the Biden campaign's chances of beating Trump at the ballot box in November.
Speaking to Forbes magazine about the theory that he was running as a spoiler candidate, West said he was "not going to argue" the point, and that he was "walking... to win."
In an earlier interview, West told Forbes he was okay with taking voters away from Biden, saying: "I'm not denying it, I just told you. To say that the Black vote is Democratic is a form of racism and white supremacy."
GOP backers and other operatives linked to the party have also reportedly assisted West with getting on the ballot in some states.
One lawyer who helped the Wisconsin Republican Party amid the state's 2016 recount was filmed filing signatures for the rapper's campaign earlier this week. One of West's electors was also set to be a delegate at this year's Republican National Convention.