Kanye West is 'Most Compelling' Voice Against Abortion Says Tucker Carlson
Fox News host Tucker Carlson said Kanye West was the "most compelling voice" against abortion and Planned Parenthood on Friday night as he accused Republican lawmakers of being "afraid" to talk about the issues.
In a 9-minute monologue, Carlson said "no one with a national platform" had been more "sincere or effective" on core conservative issues than West, adding that he was an "unlikely messenger" of conservative arguments on abortion and faith.
The Fox News host also dubbed West the "most-widely heard Christian Evangelist in America" as he heaped praise on the late entrant to the 2020 presidential election race.
Delivering his monologue, Carlson said: "At this moment, the most compelling voice against abortion and Planned Parenthood is not a Republican. The most widely heard Christian Evangelist in America is not ordained. Instead he is a rapper married to a Kardashian who, by the way, everyone says is crazy.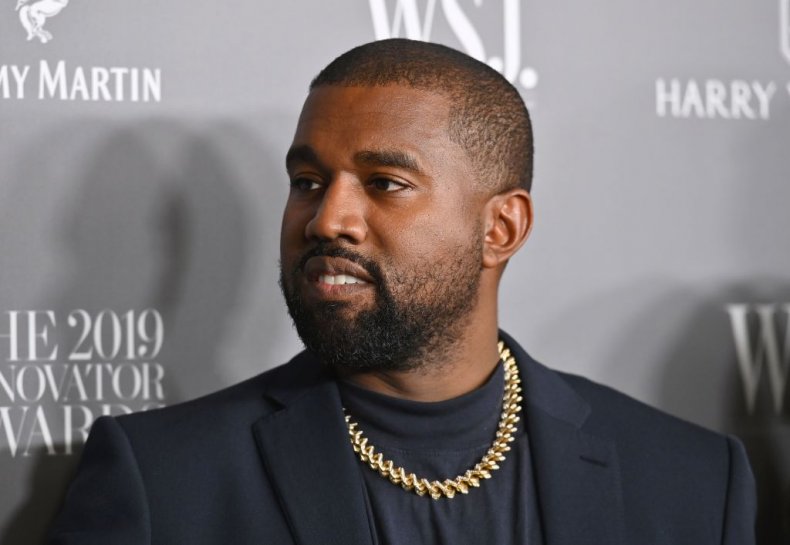 "Kanye West is running for president, but that's not really the headline. The headline is that on core conservative issues... on foundational questions about life, and children, and what happens when you die, no one with a national platform has been more honest or sincere or effective than Kanye West has been."
The Fox News host added that West was an "unlikely messenger," but questioned why elected GOP officials did not sound like the rapper on matters of faith and life.
"Why don't they talk like Kanye West does? And the answer, of course, is that they're afraid to," Carlson said. "West is not afraid. He doesn't have to be, he's too famous, he's made too much money."
Newsweek has attempted to contact the West campaign for comment and will update this article with any response.
The rapper's campaign repeatedly emphasized faith in a list of 10 policy proposals published on the Kanye 2020 website alongside Bible passages.
"Restore faith and revive our Constitutional commitment to freedom of religion and the free exercise of one's faith, demonstrated by restoring prayer in the classroom including spiritual foundations," the first policy proposals reads.
West's makeshift platform also proposes support for "vital local services" to be provided by faith-based groups.
The rapper officially filed to run for president last month, meaning he missed the opportunity to appear on several key state ballots. But he has still qualified for an appearance on Oklahoma ballot papers, and submitted applications to stand in several other states.
Asked whether he was running as a spoiler candidate to draw Black voters away from Biden, potentially helping Trump to win a second term in office, West told Forbes that he was "not going to argue" the point.