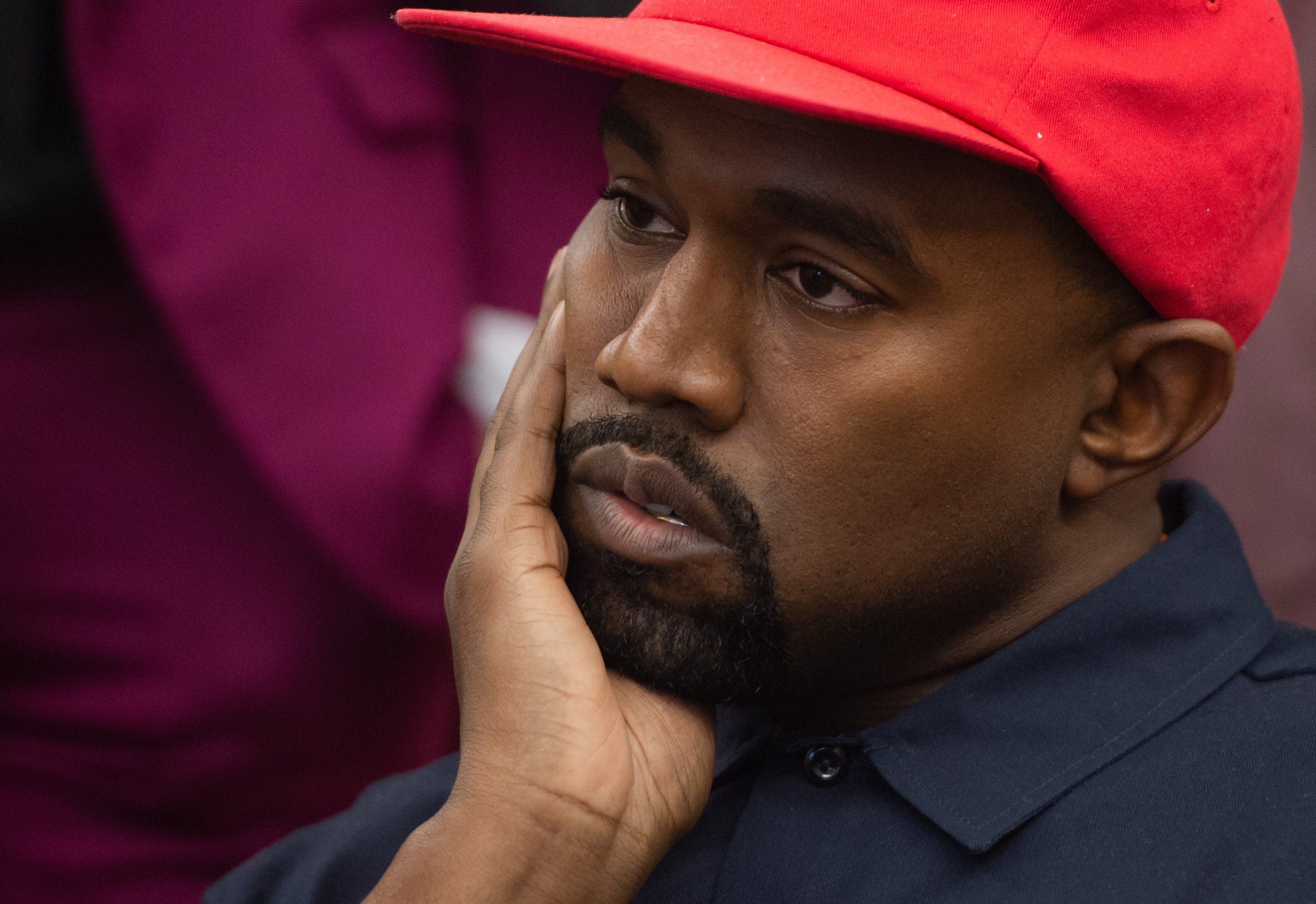 Kanye West has a strict policy when it comes to sharing personal information, like photos of the children and home he shares with Kim Kardashian. West broke his own rule on Wednesday when he shared a screenshot to social media, which featured numerous photos he didn't intend to share.
West tweeted a prayer from his phone's camera roll, but failed to crop out the photostream lining the bottom of the photos app. On the stream, photos of son Saint are seen, along with the Kardashian home, and a photo, which appears to be Kardashian wearing a bathing suit. The photo has since been deleted.
A Twitter user called out the rapper for not editing the screenshot ahead of posting. "Crop your screenshots you pagan," the user wrote.
The prayer was a Christian statement, which asked for God's forgiveness, and strength to be a better person. It's unclear if the prayer was directly referencing anything in West's life. Last week, after years of confident support for President Donald Trump, West revealed he'd "woken up."
"My eyes are now wide open and now realize I've been used to spread messages I don't believe in," West said on Twitter October 30. "I am distancing myself from politics and completely focusing on being creative !!!"
In April, West shared photos of the inside of the family's home on Twitter without confirming his decision with wife Kardashian. In the series of photos, West asked if the home looked like "the sunken place." Kardashian West jokingly confronted him on her own Twitter account.
"Ummm babe. We had a rule to not show our home on social media!" Kardashian West wrote, People reported. "Soooo can we now allow KUWTK filming in the home?"
From what they've shared, fans know the Kardashian household is made of smooth surfaces and features all white furniture. Kardashian explained the home's interior was designed to be kid-friendly. There is nothing that needed to be baby-proofed. But the neutral furniture is a different story.
"Oh, my God," Kardashian told Architectural Digest in January. "I run around the house with towels. You do have to just take a deep breath and say, 'Okay, it's going to happen.' We decided to have lighter colors."