Kanye West Apologizes To Drake, Denies Telling Pusha T About His Child, Adonis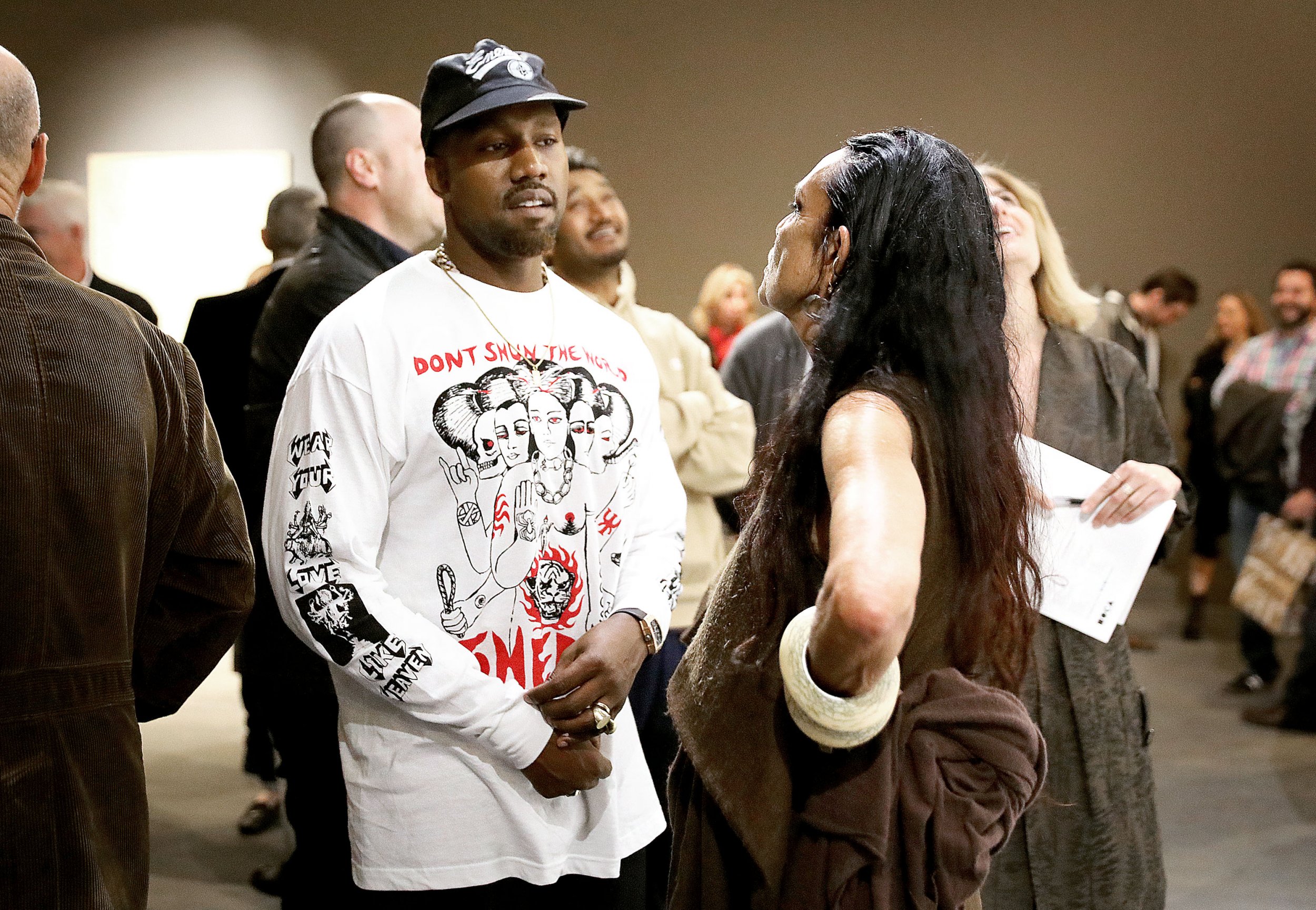 Rapper Kanye West apologized to fellow musician Drake in a series of tweets early Wednesday morning. Drake took shots at West in a diss track aimed at Pusha T in a back and forth rap battle in May.
In the feud, Pusha T revealed Drake had a secret child, Adonis, with Sophie Brussaux. In his Wednesday tweets, West alleges he knew about the child but did not tell Pusha T.
"I did not have any conversations about your child with Pusha. I don't play with the idea of people's children after I spoke to Wiz a few years earlier," West tweeted. "I understand Pusha's issues as a man if someone mentions your fiancé men go mask off. I've done the same myself at times. I love you and I love Pusha and we all have an admiration for each other's craft."
West also apologized for leaving Drake out of a collaboration of West's recent album, as well as "stepping" on Drake's release date.
"Let me start by apologizing for stepping on your release date in the first place … We were building a bond and working on music together including squashing the issues with Cudi at our office," West wrote. "Because we spoke about doing 'Lift Yourself' together I should have given you the opportunity for us to do this together before I released it."
West's apology comes a few weeks after Drake publicly dissed West during a Chicago concert on August 18, TMZ reported. Chicago is West's hometown. Drake changed a lyric in his song "Know Yourself" from "Kanye dropped" to "Kanye flopped" and was met with select boos from the audience.
The apology also follows a conspiracy thread, which surfaced on Twitter Saturday alleging Drake may have had an affair with West's wife Kim Kardashian West. The thread, released by a college student, analyzed Drake's lyrics and interviews by him and his production team. One interview alleged Drake had a diss track ready to return to Pusha T, but the track would have been damaging to West's career and total happiness.
The thread asked if "Kiki" in Drake's hit song "In My Feelings" is Kardashian. The businesswoman earned the nickname Kiki from her sisters, which is shown in old tweets unearthed by the thread. Kardashian also has a lipstick named Kiki in her makeup line.
West's apology began and ended with his admiration of Drake's music and tour stage design. "I haven't seen the show in person but the images look incredible online," West tweeted. "This is all Jedi level. I will be coming to your show within the next seven days to give love and be inspired by the art you have created."