Is Kanye West Becoming A Christian Artist? Everything We Know About Possible New YANDHI Tracks Via Kim Kardashian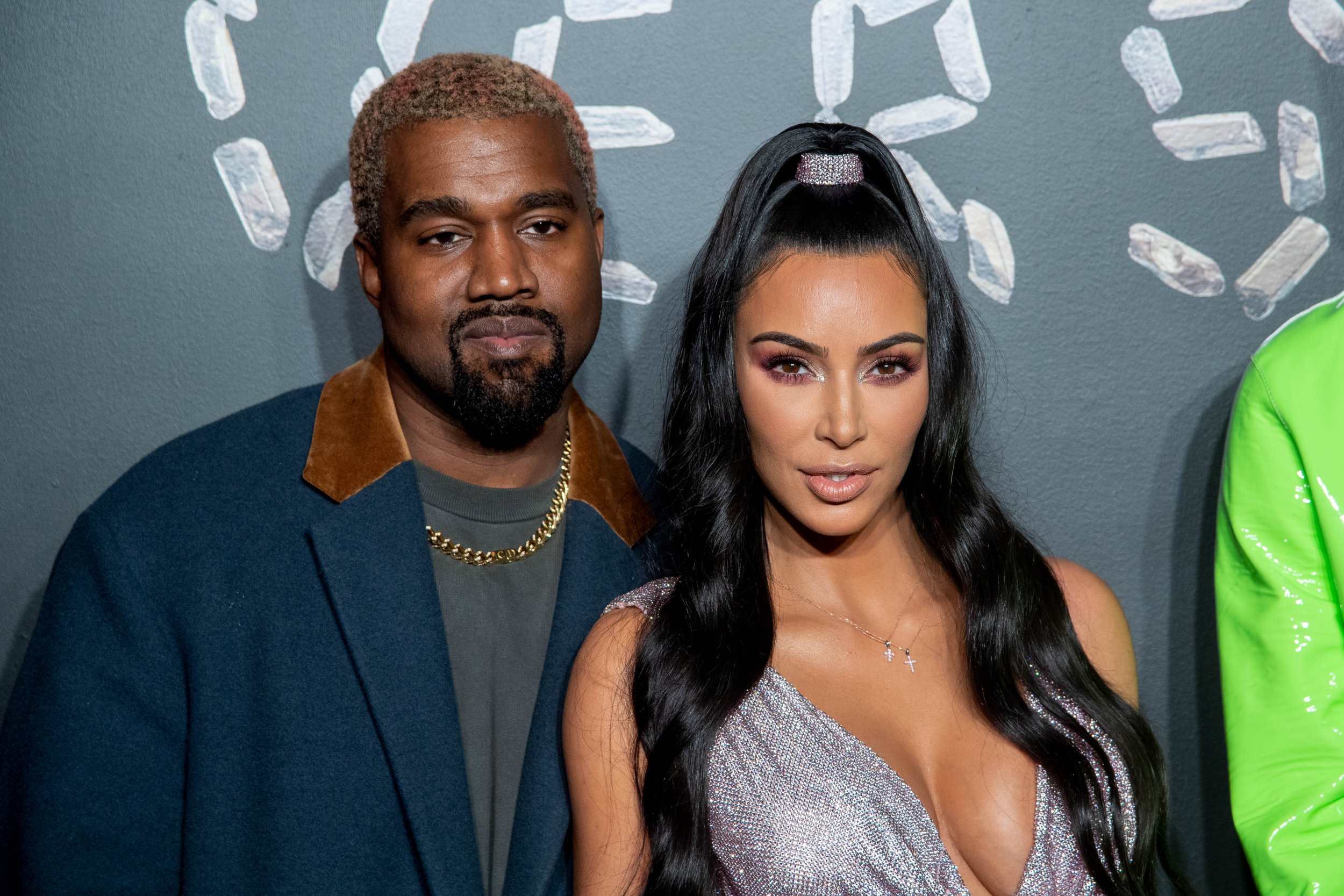 Kanye West may be diving into Christian music, according to clues from Kim Kardashian West and West's new contributors. West has spoken briefly about his upcoming album, YANDHI, which has yet to be officially announced, but hints can be found in those around him.
One of the biggest clues came in an interview posted to Kardashian West's Twitter account. The conversation featured R&B quartet 112, who implied they'd been working with west. "Ummmm so this happened tonight!!!" Kardashian West wrote along with the video on January 19.
Slim from 112 spoke of their possible work with West, and began by saying West is "in a good place." He did not confirm the group of musicians has been working on Christian music, but the conversation revolved around inserting God into the music of today. "You can take music that's going on right now and you change it, and you put the lord, Jesus, make it Christian," Slim explained. "And it kinda draws the youth to church. You know what I mean? It makes church cool."
The musician also clarified West's work is not completed until it's released and said he could change his mind on any concept quickly. "Kanye being a musical genius, he'll do an album and then scrap it, you know what I'm saying?" he explained. "I'm not the type of person to say, okay this is what he's gonna do or this is what we're gonna do."
Kardashian West has also been sharing snippets of audio and video from the family's "Sunday services", which seem to feature a gospel choir singing in a darkly lit room. West and family seem to be in attendance. If the sessions directly correlate to YANDHI have yet to be confirmed. The sessions have featured musicians 070 Shake, Kid Cudi and Tony Williams, according to Highsnobiety.
West's wife also shared a snippet of an unreleased song seemingly titled "We'll Find A Way" on her Instagram story during a "Sunday service" session.
West first announced YANDHI on his Instagram and Twitter accounts in September 2018. West has been met with public criticism for his open support of President Donald Trump. West revoked his Trump support last year, though on January 1 he seemed to confirm he's a large supporter of the Republican president again in a series of tweets.
"One of my favorite of many things about what the Trump hat represents to me is that people can't tell me what to do because I'm black," he wrote.