Kanye West has made a public appeal for his estranged wife Kim Kardashian to get back together with him.
The rapper performed alongside Drake on Thursday night at the Free Larry Hoover benefit concert.
The show, at the Los Angeles Memorial Coliseum, was designed to raise awareness of the campaign for prison and sentencing reform.
Hoover, a co-founder of Chicago's Gangster Disciples gang, has been behind bars for close to five decades. He was sentenced to a term of 150-200 years in 1973. The 71-year-old is currently incarcerated in a supermax prison in Colorado.
West, a long-time supporter of Hoover's family, performed hits including "Runaway" on stage in Los Angeles—and used the opportunity to declare that he wants to reunite with Kardashian.
"I need you to run right back to me," West rapped, adding a new verse to the track. "More specifically, Kimberly."
His words prompted a huge reaction from the crowd and clips of the moment are being widely shared on social media on Friday morning.
"Kanye on stage begging Kim back then transitioning to Can't Tell Me Nothing is peak Kanye," reads one tweet with 17,000 likes.
Another tweeter posted: "When a man is serious about getting his woman back he will Profess it to the world. More Specifically Kimberly."
West, now legally known as Ye, and Kardashian have been separated for most of this year. The reality television star filed for divorce in February.
The rapper's on-stage plea comes two weeks after he shared a headline on his Instagram Story that read "Kanye West Says God Will Bring Kim and Him Back Together, Inspire Millions."
Kardashian is currently rumored to be dating Saturday Night Live comedian Pete Davidson.
Also around Thanksgiving, West shared a prayer to his Instagram that read: "All I think about every day is how I get my family back together and how I heal the pain that I've caused. I take accountability for my actions. New word alert: misactions. The one thing that all my successes and failures have in common is me."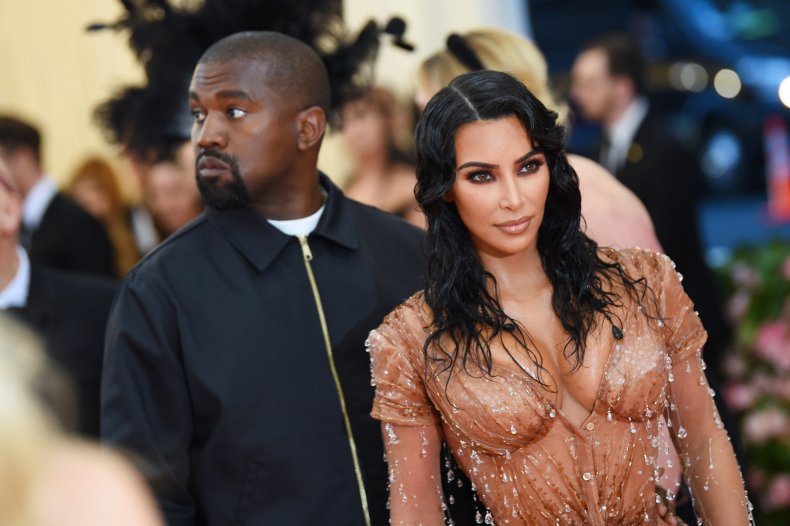 In addition, the "Donda" rapper made a speech about Kardashian and their four children at the Los Angeles Mission's Annual Thanksgiving event in November.
"The narrative God wants is to see that we can be redeemed in all these relationships," he said.
"We've made mistakes. I've made mistakes. I've publicly done things that were not acceptable as a husband, but right now today, for whatever reason—I didn't know I was going to be in front of this mic—but I'm here to change the narrative."