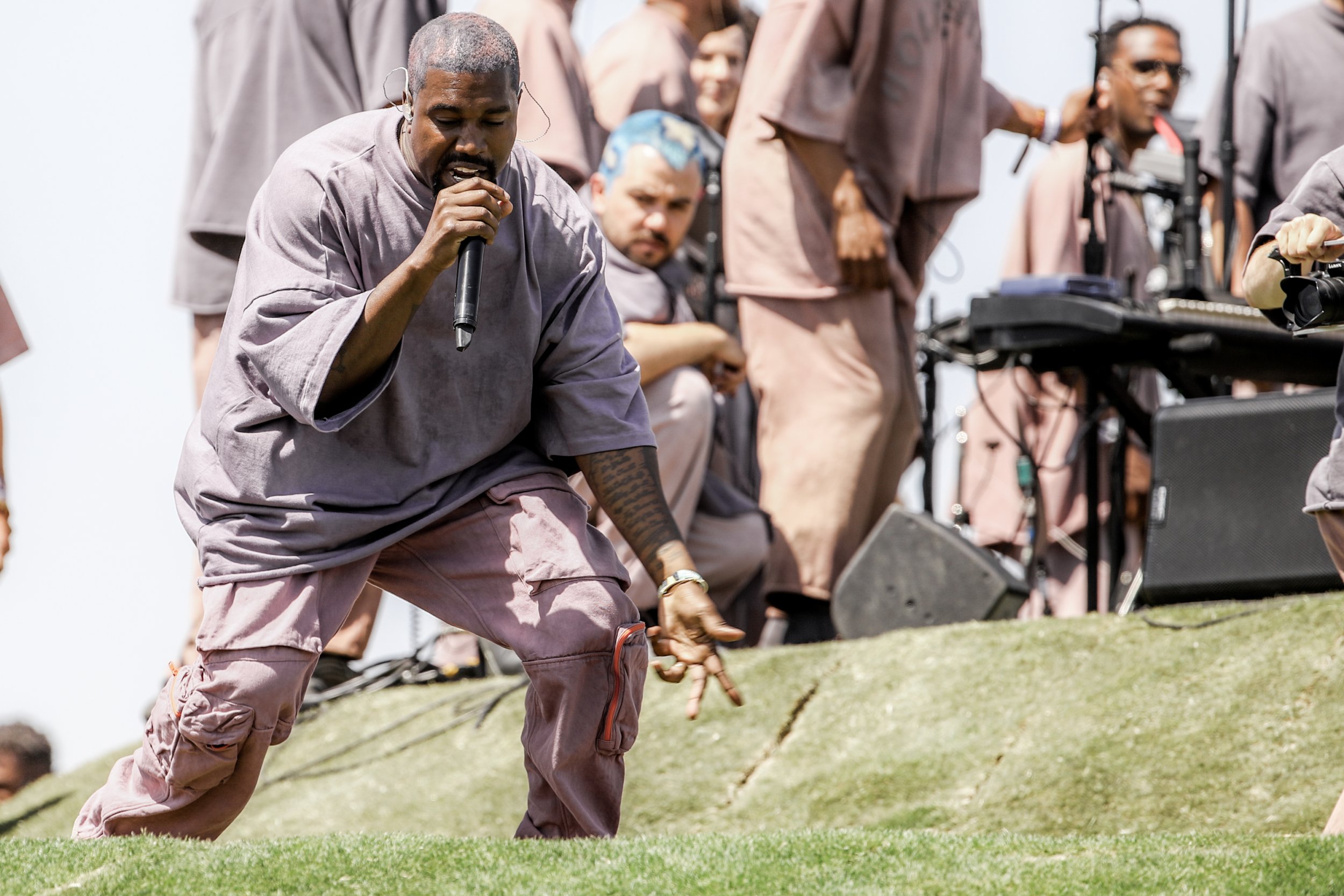 Musician Kanye West claimed the general public can't relate to having a bipolar episode in an upcoming interview with David Letterman. The segment, which will air on Letterman's My Next Guest Needs No Introduction on Netflix, shows West opening up about his mental health struggles, even comparing them to a physical sprain to relate the concept to those with no prior understanding of mental illness.
West has long been open about his mental health, but revealed his bipolar disorder diagnosis on album Ye. In the conversation with Letterman, West spoke candidly about his experience getting treatment, and how well it really works.
"If you don't take medication every day to keep you at a certain state, you have a potential to ramp up and it can take you to a point where you can even end up in the hospital. And you start acting erratic, as TMZ would put it," West explained, as reported by CNN.
The musician explained what it really means to be put on psychiatric hold, as he was in 2016. "They have this moment where they put you, they handcuff you, they drug you, they put you on the bed, and they separate you from everyone you know," he said. "That's something that I am so happy that I experienced myself, so I can start by changing that moment."
West also explained how treating a person that way during a bipolar episode can be harmful in the long run.
"I can just tell you what I'm feeling at the time," West said, in a video obtained by TMZ. "I feel a heightened connection with the universe when I'm ramping up. It is a health issue," West pointed to his brain. "This, having a sprained brain is like having a sprained ankle. And if someone has a sprained ankle, you're not going to push on him more. With us, once our brain gets to a point of spraining, people do everything to make it worse."
Though he's only spoken about his mental health seriously in recent years, West revealed he had his first "complete blackout" when he was only five years old, he told Jimmy Kimmel in August. Though bipolar disorder can bring extreme states of depression, balanced by extreme states of mania, West explained he only feels manic. "There's some cases of bipolar where people go low, I'm one that goes high," West told Kimmel.