Did Kanye West Break the Law By Recording Taylor Swift Phone Call?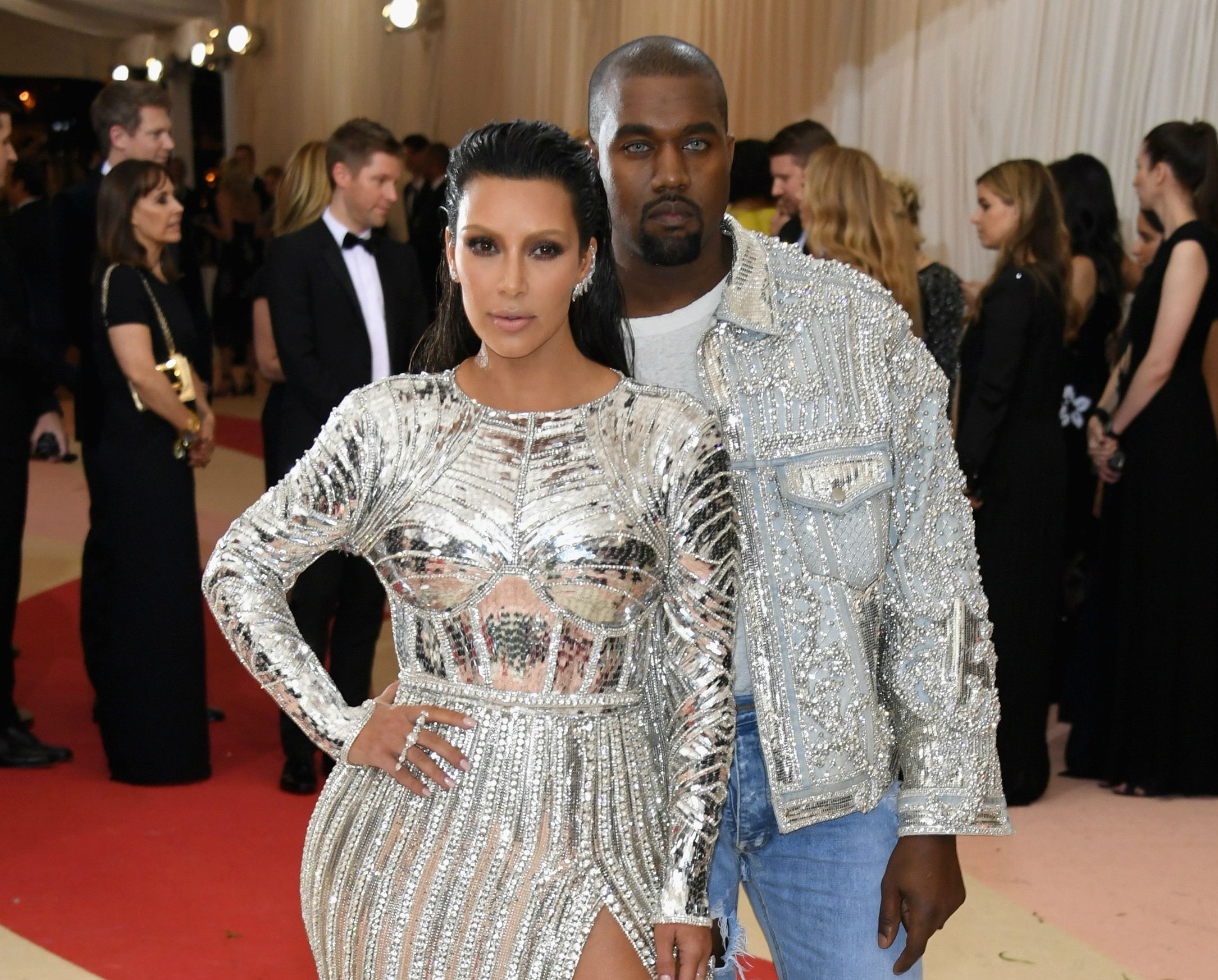 Taylor Swift, Kim Kardashian West and husband Kanye West are engulfed in a social media conflict yet again, this time after Kardashian posted a recording of her husband and the "Shake It Off" singer's phone call about his controversial song "Famous."
The reality television star posted the clip to prove Swift gave her blessing to the track's off-color lyrics, which include West describing her as "that bitch." Swift, for her part, maintains she never gave approval.
Celebrity warfare aside, the other—and potentially more serious—aspect of this imbroglio is the legality of West's alleged secret recording of his phone call with Swift. Swift hinted she wasn't aware of the call being recorded on her Instagram. She wrote: "That moment when Kanye West secretly records your phone call."
U.S. federal law requires only one party in the phone conversation to consent to recording (in this case West), however, state law can differ: some states follow the federal guidelines, while others require two-party consent (or all-party consent if there are more than two participants).
In the event that West placed his phone call to Swift from California, where he and Kardashian reside in a sprawling Hidden Hills mansion, there could be potential legal ramifications as California is an all-party consent state. California law is one of the strictest when it comes to tape-recording consent— there are criminal penalties for not gaining consent from all parties, and additional penalties for disseminating or publishing a recording. An aggrieved party may also seek civil action.
If West did indeed call Swift from California, that could spell trouble for the Wests, a legal expert in U.S. privacy law at Privacy International tells Newsweek. Regardless of where Swift received the call (a one-party state, like her current hometown of New York, or a two-party state), she could potentially take civil action against West—and both West and Kardashian could be liable for criminal charges.
"The aggrieved party could take [their case] to either state. To invoke either state's law, there's a conflict of laws analysis that different states go through to determine which laws apply," says the privacy expert, who declined to be named. "A lot of it has to do with where the injury was being felt. If Kanye was in California, we'd need to know what state Taylor was in—if they have two-party consent, she might be more successful bringing the case in the state she was in.
"But California tends to be relatively protective of their two-party consent, so she might also be successful in California if the conflict of laws analysis determined that law applied."
There are precedents for multi-state surveillance being investigated in Californian courts. In 2006, the Supreme Court of California ruled that its laws applied to Kearney v. Salomon Smith Barney, Inc., a case where a brokerage firm in Georgia—a one-party consent state—allegedly recorded calls with its clients in California. The state's law superseded Georgia's because the Supreme Court found that failing to enforce its regulations would "impair California's interest in protecting the degree of privacy afforded to California residents by California law more severely than the application of California law would impair any interests of the state of Georgia." The court ultimately ruled the company didn't act unlawfully; however, the case marks the seriousness with which a state like California takes its wiretapping laws.
While the recording of phone conversations in California could lead to both criminal and civil action, it would be up to the local district attorney's office to bring any criminal charges against West for recording the call, and against Kardashian for publishing it.
The Privacy International lawyer says: "Taylor Swift would be able to bring a civil claim in California but that's the only one she could initiate on her own."
However, in cases such as this, it is "more likely it would go down the civil route" than a criminal one. "I'm not sure of any [criminal cases]—that isn't to say there aren't some, but it'd probably be for a relatively egregious violation," says the expert.
Should Swift bring civil action in California, like other areas of the law where actions can be deemed harmful, a court could award hefty punitive damages in addition to actual damages.
"You could get beyond normal damages because there's a tort in California that you'd be allowed to claim punitive damages," the lawyer adds.
Could this high-profile celebrity feud work its way off Twitter and into the courtroom?