Kanye West Calls Out Drake in Twitter Rant: 'There Would Never Be a Drake Without a Kanye West'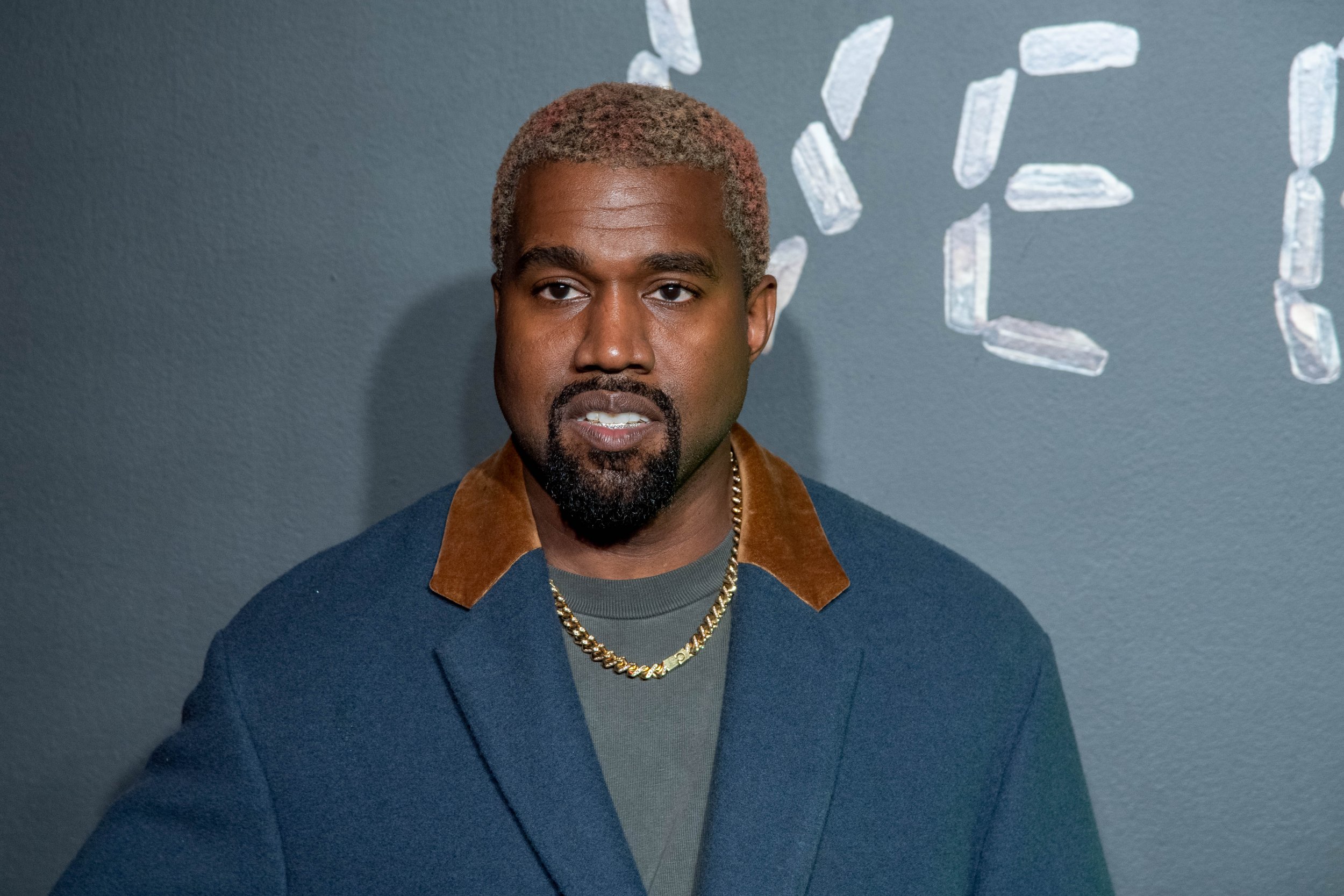 Kanye West went on another Twitter rant directed at Drake, this time sending out 90-plus tweets in a span of three hours.
After going on an earlier tirade on Thursday morning, which included demanding an apology from his now rival, West sent out a series of tweets addressing several issues between himself and the Toronto emcee.
"Drake called trying to threatened me," he tweeted.
West added that Drake has "been trying to poke at me and f*** with me" since his lyrics comparing their pools: "Now I got a house in LA, now I got a bigger pool than Ye. And look man, Ye's pool is nice, mine's just bigger's what I'm saying."
(Warning, many of these tweets are NSFW due to language)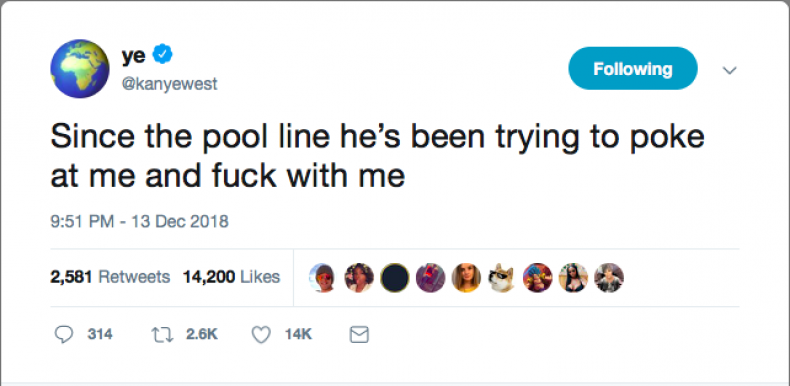 He also posted several tweets telling Drake to leave his family out of their beef. Many have speculated that the name "Kiki" in the OVO rapper's song, "In My Feelings," is a reference to West's wife, Kim Kardashian West, although Kardashian denied any past relationship with the 32-year-old.
West also mentions his own children by name, while implying that he would never mention Drake's "(blank)," presumably meaning the emcee's son Adonis.
"You threatened the safety of me and my family," West tweeted. "So drake if anything happens to me or anyone from my family you are the first suspect (sic) So cut the tough talk. I got a family and kids. 69 is locked up and xxx is dead. The kid that ran on stage is in the hospital."
"Never threaten north saint and Chicago's dad bro," he added. "To the right it's on sight (sic) Saint stays to the right bro. Leave me and my family alone bro. I would never mention your (blank)."
"You threatened the safety of me and my family," West shared.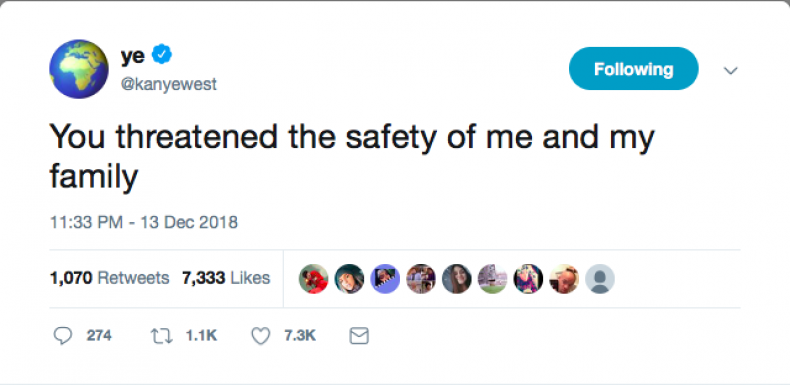 West also mentioned his influence on Drake, claiming "there would never be a Drake without a Kanye West so never come out your mouth with a threat."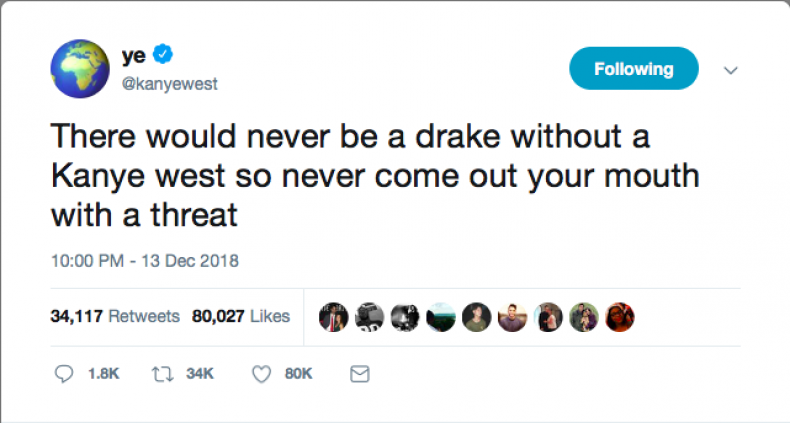 He also accused Drake of being "disrespectful to all people with mental health conditions" and offered him "an opportunity for growth." West has spoken publicly about his battle with bipolar disorder, going as far as to call it his "superpower" earlier this year.
"You pick@on (sic) people with mental health issues," West tweeted. "You are disrespectful to all people with mental health conditions so this is an opportunity for growth."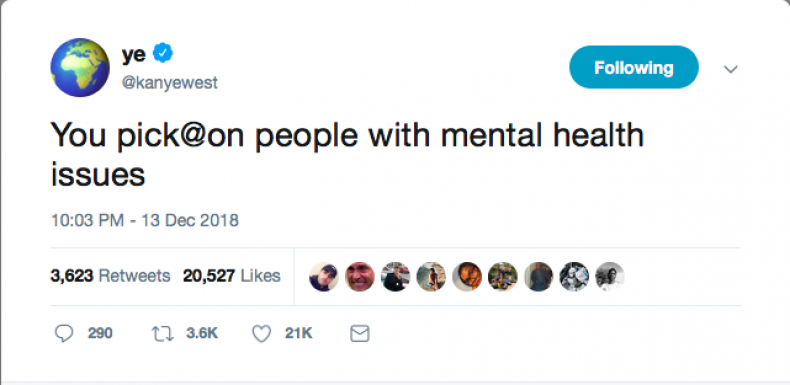 Earlier in the day, West took to Twitter saying he wanted a direct apology from Drake.
"Still need that apology for mentioning the 350s and trying to take food out your idols kids mouths. Been trying to meet with you for 6 months bro. You sneak dissing on trav records and texting Kris talking bout how's the family," he tweeted.
"I told you I ain't tell Pusha about your son," West wrote, referring to how Pusha-T revealed Drake secretly fathered a child, Adonis, in the May track "The Story of Adidon."
"It's all love bro but don't play with me," West tweeted. "You stay too close to be playing all these industry games bro. Sending purple emojis When I'm dealing with mental shit I need my apologies now Not through scooter either Not through Travis."
West continued: "I would never intentionally try to hurt you bro I never even heard none of the diss records That ain't my MO never did a diss record. No tough talk either. This ain't about who could pay to have something done to somebody This man to man bro This been bothering me too long."
"Buying first two rows at Pusha show got me hot bro," he finished. "Stop this already bro You getting people hurt out here And over what."
Drake did not provide an immediate response to either of West's rants. He hasn't tweeted since November.