Kanye West Changes Album Title Again, From 'Swish' to 'Waves'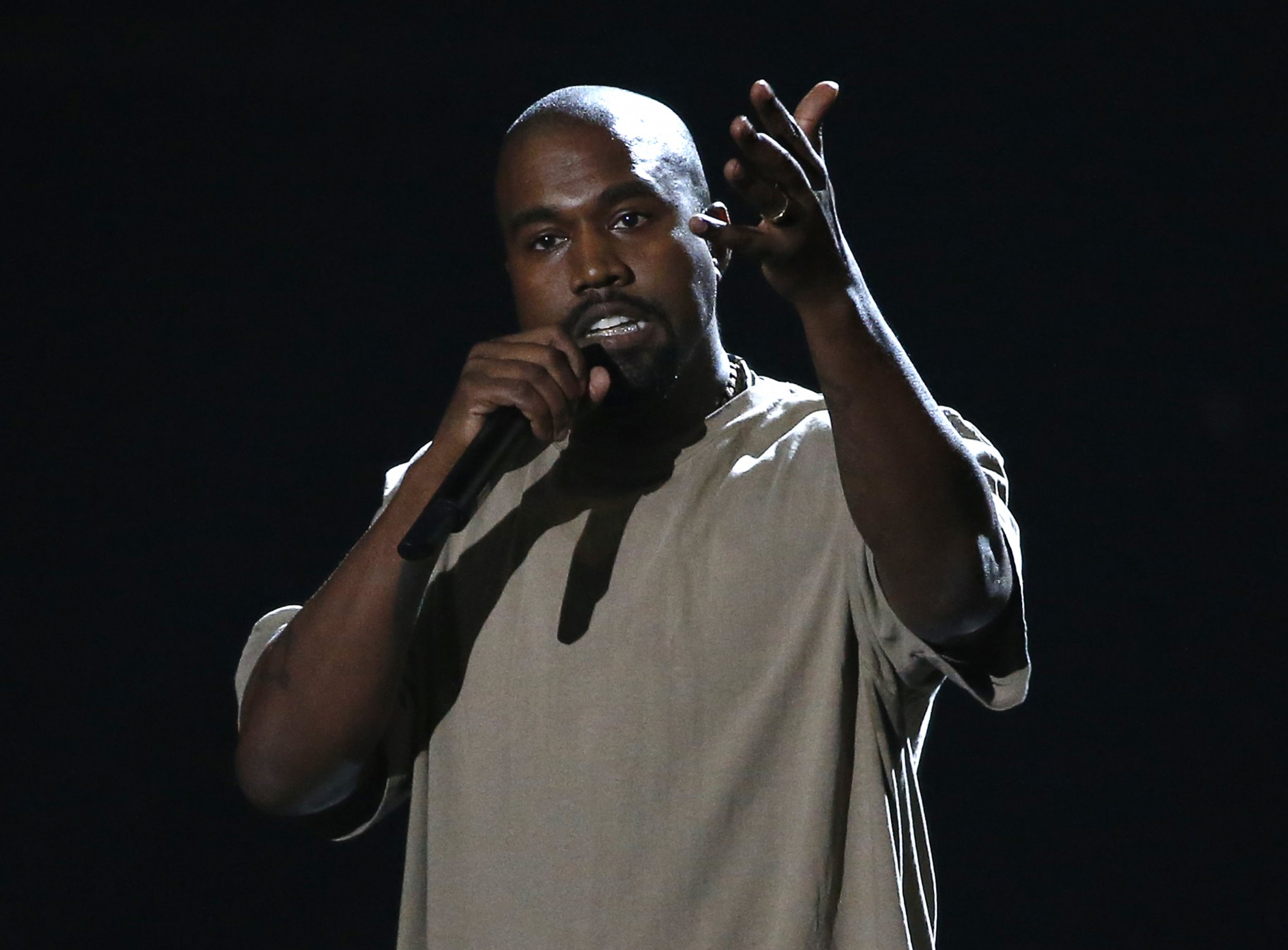 Rapper Kanye West changed the title of his new album again early Wednesday from Swish to Waves, as anticipation continues to grow for his seventh studio album, set to be released on February 11.
Originally called So Help Me God, West's latest album was rechristened Swish in May 2015. On Wednesday, West posted a tweet to announce yet another change of heart, writing: "New album title, Waves." The post has been retweeted almost 90,000 times in just a few hours.
He then posted the same piece of paper he had tweeted to reveal the album tracklist just days before, with an updated tracklist to include new song "Ultra Light Beam," and divided into acts one-to-three.
Scrawled on the paper are new messages such as "Kim Never Left," possibly written by his wife Kim Kardashian; "Swizz Is Here," suggesting that producer Swizz Beats has worked on the record; and "Flacko Jodye 11," hinting that rapper ASAP Rocky will feature on the album.
He ended another post with crying faces, writing: "Waves the album formally [sic] known as Swish." He had tweeted just hours before the announcement that, "This is not album of the year. This is album of the life."
The album will include the already released songs "Real Friends" and "No More Parties in L.A.," which features rapper Kendrick Lamar. In response to Wednesday's news, the artist Wavves tweeted: "My new album is called 'Kanye'"
West will premiere the album at New York's Madison Square Garden with a "performance by [West's] visual art collaborator Vanessa Beecroft," according to cinema chain Cineworld, which will stream the show in the U.K.