Kanye West Joins Chicago Rally, Protester Angrily Accuses Him of Hijacking It: 'This is Not a Celebrity Pop-up'
Kanye West returned to his hometown Chicago to join protestors in a rally for George Floyd – but the rapper's presence was not appreciated by all.
Since pledging $2 million to help the grieving family of Floyd as well as to the loved ones of Ahmaud Arbrery and Breonna Taylor, West helped Chicago Public Schools students and young people to protest and demand the school cancel their contract with the Chicago Police Department.
But the young crowd was not impressed when the press at the protest began to swarm the celebrity.
Video footage captured by USA Today and shared to Twitter shows 20-year-old Taylore Norwood passionately speaking into a megaphone, declaring: "I would like to reiterate that this is a youth-led rally, this is not a celebrity pop-up. You will not hijack this rally from the people who organized it."
She added: "We are in the front. End of discussion. And if you are too big for that, you can go home."
Reports state that West was likely at the protest for less than 30 minutes. Further footage shared to Twitter shows him standing silently in the midst of the crowds, wearing a large hoody, his face covered by a mask.
A representative for West confirmed to CNN that the Yeezus star also set up a 529 education plan to fully cover the cost of college tuition for Gianna Floyd, the 6-year-old daughter of Floyd.
However, West's presence may be confusing for some, as the "Jesus Is King" star has in the past been publicly supportive of President Donald Trump—who has spoken out against the protests over the past few days.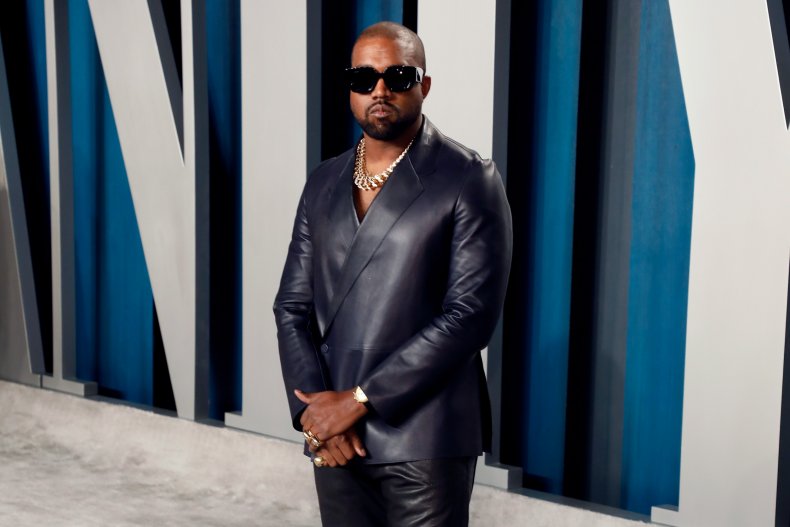 West faced backlash before for wearing a red Make America Great Again hat, a symbol of the Trump administration, in an October 2018 meeting with the President in the Oval Office.
In April of this year, West implied his plans to vote for Trump in the 2020 presidential election, telling GQ: "I'm definitely voting this time. And we know who I'm voting on."
He added: "And I'm not going to be told by the people around me and the people that have their agenda that my career is going to be over. Because guess what: I'm still here!"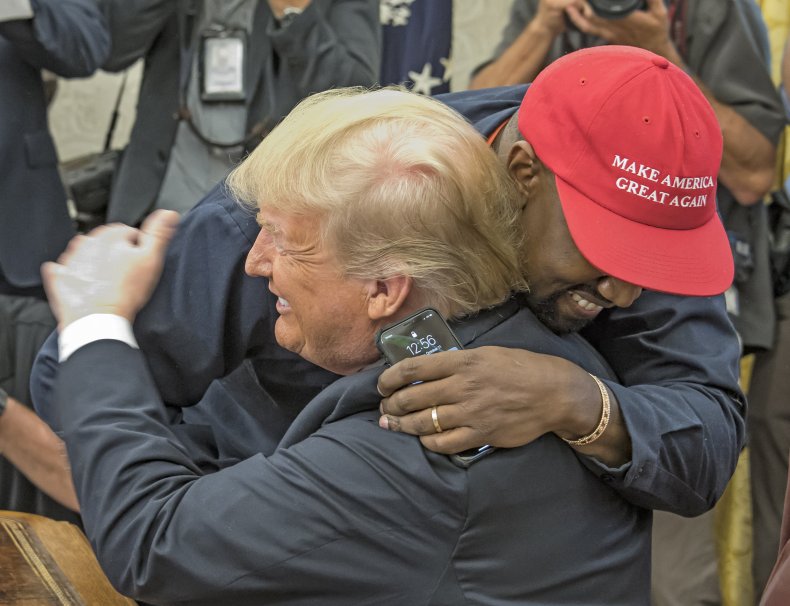 He also caused similar outrage when he suggested that slavery was a "choice."
"When you hear about slavery for 400 years ... for 400 years? That sounds like a choice," West said during an appearance on TMZ in 2018.
West's large donation comes days after his wife Kim Kardashian pledged to pay the medical bills of young protester Shannyn Sharyse Nara, who was reportedly hit in the face with a rubber bullet.