On Fox News, Republican Says Kanye West's 'Spiritual Awakening' Is What the Country and Black Community Need
Kanye West received a ton of praise and support regarding his conversion to Christianity during a segment of Fox & Friends.
While speaking with host Ainsley Earhardt on Friday morning, David Harris Jr., a Republican advocate and member of the new Black Voices for Trump organization, claimed West's newfound dedication to religion was exactly what the country and the black community needed.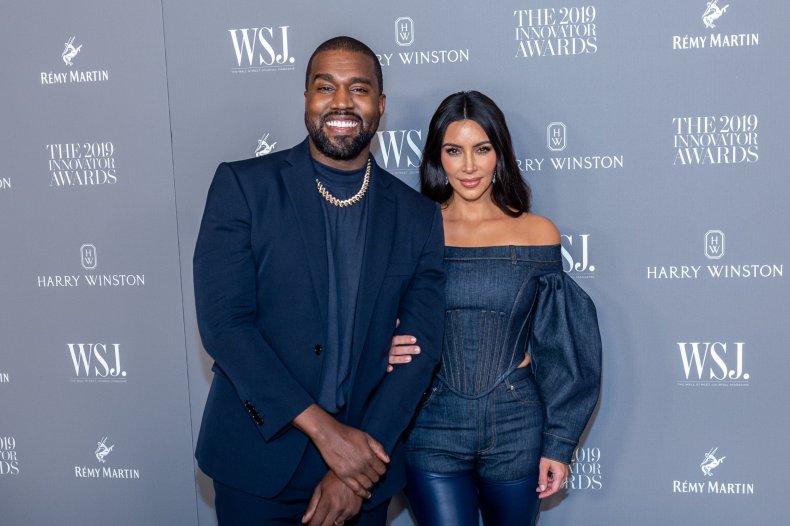 "You know, I just absolutely love everything I'm seeing from Kanye. I truly believe that he's had a Saul to Paul moment, for those that know the Bible," Harris said, referencing a passage of the Bible in which Saul, a notorious Christian persecutor, became a famous crusader for Christ after he encountered Jesus during his travels to Damascus and essentially converted to Christianity.
"I'm a man of faith myself. I had one of those encounters that changed me from night to day overnight. And people saw the difference," Harris continued. "People are seeing that difference in Kanye. I believe there's a spiritual awakening that is taking place. His last event, 6,000 people, 1,000 gave their lives to Jesus. I think that's absolutely amazing."
Harris added: "And I think that he's what we need as a country, the black community. You know what? I appreciate what Kanye is doing and what I believe God is doing through Kanye. So I'm excited to see what's in store for him."
Harris' comments came following Earhardt's mention of West's plans to run for president in 2024.
Appearing at the Fast Company Innovation Festival on Thursday, West reiterated his bid for the White House in the years to come.
"When I run for president in 2024, we would've created so many jobs that, in fact, I'm going to walk," he said. "What I'm saying is, when y'all read the headlines, 'Kanye's crazy,' this and that, this and that, it's like one in three African Americans are in jail and all of the celebrities are in jail also because they can't say nothing! They've got no opinion! They're so scared!"
West elaborated on his faith during a recent interview with Zane Lowe ahead of the release of his gospel album, Jesus Is King, in October. Noting his reentry into Christianity came following his mental breakdown in 2016, West, whose album topped the Billboard Hot 100 charts shortly after its release, said he has a newfound sense of peace since dedicating his life and work to God.
"For Kanye to come back home, from going from 'Jesus Walks' to 'I Love It', to say to God, 'I tried it my way, it's not working out. Everything is in shambles. I'm ending up in debt, making this money but still ending up in debt. My public standing is in shambles. I'm not in good shape. I'm having ups and downs with my health. People calling me crazy. People not wanting to sit with me.' I had to just give it up to God," West said. "The more I am in service to God I just clear my head and just wake up more empty every day and let God do the driving and just use me as he may."
West said all his business endeavors, be it music or fashion or tech, were now for the benefit of the Church and spreading the teachings of Christianity. "Everything I do, even designing a shoe, is for the Church," he said. "It's my only mission and calling, is to spread the gospel."