Kanye West: I Tried to Get Kaepernick to Visit Trump White House to Talk NFL Kneeling Protests
Kanye West claimed on Monday that he has attempted to broker a meeting between President Donald Trump and former NFL quarterback Colin Kaepernick, who famously sparked kneeling protests during the national anthem aimed at raising awareness of the oppression of black people in the U.S.
During a somewhat contentious back and forth on TMZ Live, the founder of the celebrity news site—Harvey Levin—asked if there was a time to give up on a relationship with someone if proved they weren't growing. West, of course, has angered some of his fans and colleagues with his vocal Trump support. In West's response, he talked about Trump's insults aimed at NFL players who kneeled during the anthem and promoted a vague sort of reconciliation.
Wearing a red "Make America Great Again" hat West said, via TMZ:
"We never give up on anyone. Now let me even make that more positive. We moved forward. We give love. We keep going. We keep having the conversation until the conversation turns to love. We keep going. I've been calling Colin this morning, reaching him, so I could bring Colin to the White House. And we would remove that 'son of bitches' statement. And we could be on the same page."
West actually recently brought the two prominent figures together but just sartorially. In a meeting at The Fader last week, he made headlines by wearing his custom "Make America Great Again" hat with a sweatshirt featuring Colin Kaepernick's full name.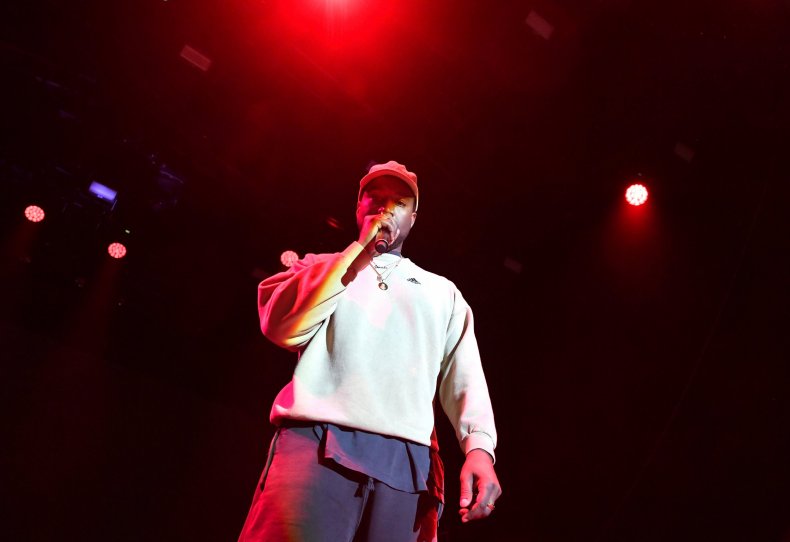 West's support of Trump has baffled some but he's been consistent about it. He wore his custom Trump-supporting hat on Saturday Night Live over the weekend, for instance, where he was the musical guest.
After his final performance, after the broadcast, he went on a long rant against the Democrats and in praise of Trump.
"So many times I talk to a white person and they say: 'How could you like Trump, he's racist?'" West said. "Well, if I was concerned about racism I would've moved out of America a long time ago."