Rapper Kanye West debuted an epic music video for the song "Closed on Sunday" from his album Jesus is King on Thursday.
The video features appearances by West's wife Kim Kardashian-West and his children North, Saint, Chicago, and Psalm as well as his mother-in-law Kris Jenner. The video also highlights the choir from West's Sunday Services.
The video shows West and Kardashian sheltering their children in a desert, before riding in armored vehicles. The video's bridge features West kneeling on a peak, then cuts to a performance by the Sunday Service choir.
The video bears a striking similarity to 1973 film Jesus Christ Superstar, which also opens with performers arriving in the desert to perform. Actor Carl Anderson as Judas performs "Heaven on their Minds" on a desert peak, similar to the one West drops to his knees on.
West's song references Chick-fil-A's policy to remain closed on Su,nday, following the Christian Sabbath. "Closed on Sunday, you're my Chick-fil-A/You're my number one, with the lemonade," West sings in the chorus.
Despite the analogy, West later turns the song to one of praise. "I pray to God that He'll strengthen my hand/They will think twice steppin' onto my land," he sings in the verse, referring to the Book of Exodus, according to lyric annotation site Genius.
West debuted the song in an appearance on Jimmy Kimmel Live in October. Ever the maximalist, West performed the song alongside the choir at New York City's Oculus.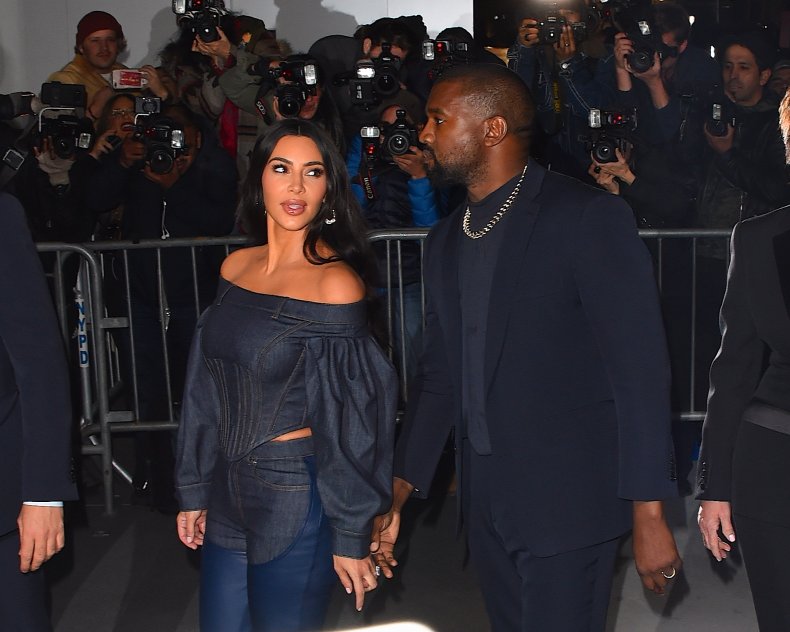 In addition to the music video's release, West premiered his opera Nebuchadnezzar on Sunday in Los Angeles. The opera was an adaptation of the biblical Book of Daniel's account of Nebuchadnezzar, a king who had ordered his people to worship deities of gold until an angel showed him to worship the same God as his people. The production starred "Mo Bamba" rapper Sheck Wes in the titular role, while West read passages from Daniel offstage.
Due to Jesus is King's Christian-themes and West's own Sunday Services, televangelist Joel Osteen invited the rapper to appear during one of his services. During the service, West asserted "the Devil stole all the good musicians, all the good artists, all the good designers, all the good business people." Nonetheless, West told the congregation not to fret, because his newfound spirituality was a major victory for God.
"The trend shift is going to change. Jesus has won the victory, because now, I told you about my arrogance and cockiness already, now the greatest artist that God has ever created is now working for him," he said.