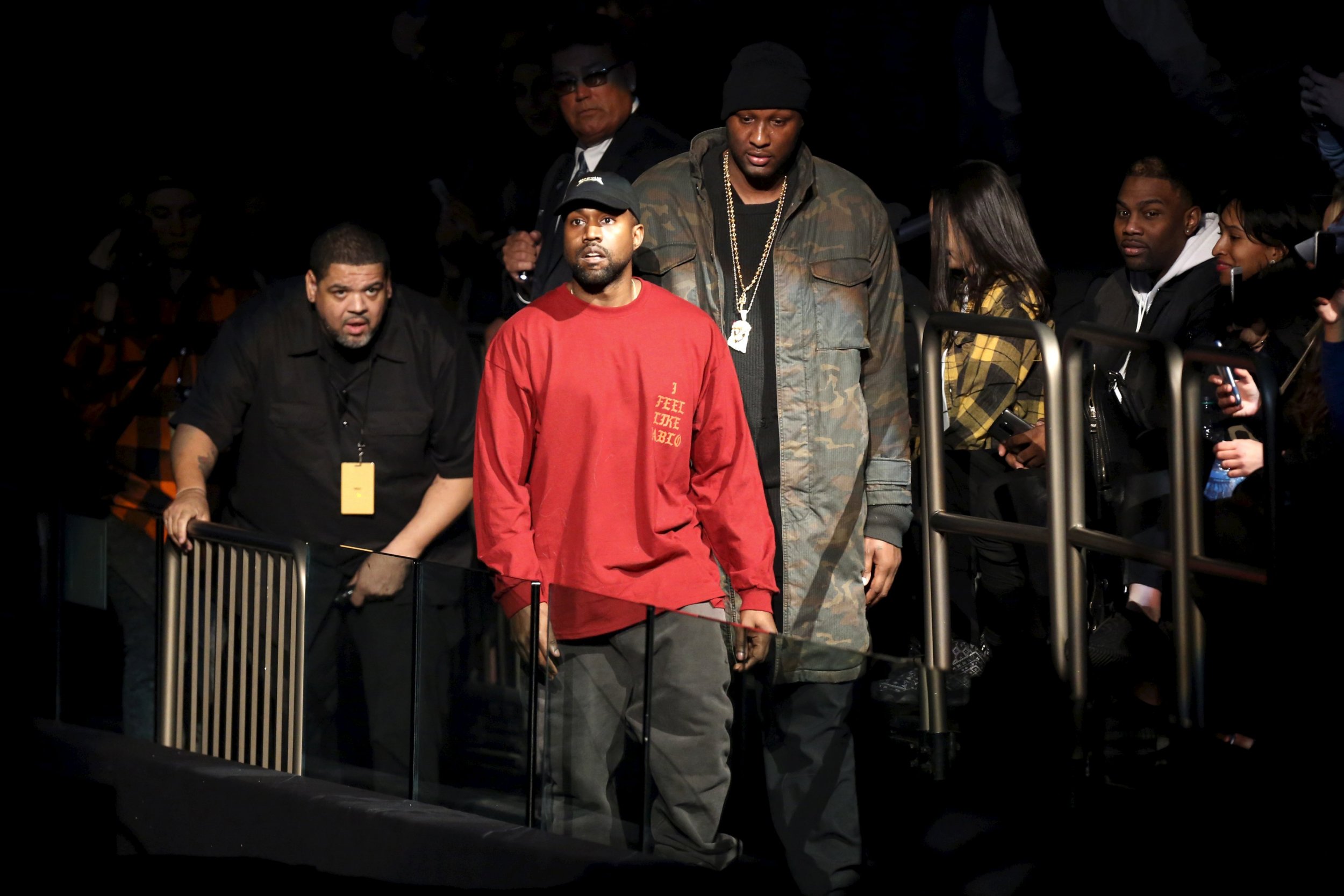 In a series of stream-of-consciousness statements that saw the rapper refer himself as "this generation's Disney," Kanye West took to Twitter to ask some of Silicon Valley's biggest players for help with his millions of dollars in personal debt.
Days after showcasing his new fashion collection, Yeezy Season 3, which doubled as a listening party for his new album, The Life of Pablo, West tweeted that he has $53 million in personal debt. The tweet was sent out on Saturday before he performed on Saturday Night Live.
Several hours later, West tweeted that Facebook founder Mark Zuckerberg should invest $1 billion in "Kanye West ideas...after realizing he is the greatest living artist and greatest artist of all time" — although the rapper didn't specify exactly what those ideas are.
West then upped his efforts on Sunday, asking Zuckerberg to "please call me by [tomorrow]," adding "I know it's your bday" and "I am your favorite artist" for good measure. He then asked his Twitter followers to do "whatever you gotta do to get Mark to support me" by tweeting and using FaceTime and Instagram.
West then went down the more explicit route, simply tweeting "Mark, I am publicly asking you for help."
Perhaps sensing that asking one Internet giant for financial help wasn't enough, West tweeted that he'd also accept help from Larry Page, one of the founders of Google. Whether Zuckerberg or Page have agreed to help West remains to be seen.