Kanye West Debuts Intense "All Day"/"I Feel Like That" Video in L.A.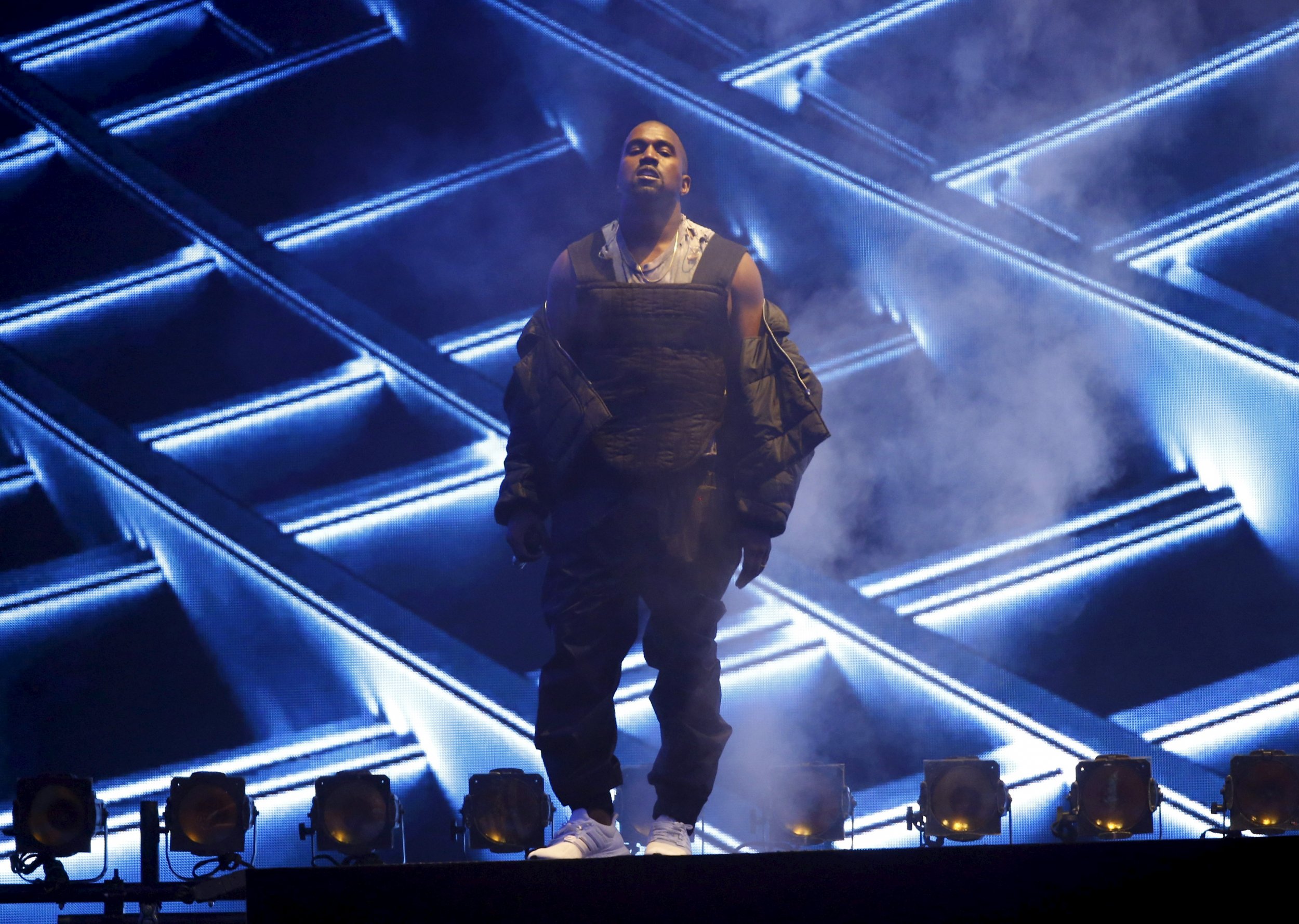 Kanye West debuted a lengthy, intensely choreographed video this weekend in a secret unveiling at the Los Angeles County Museum of Art.
The 9-minute video combines recent singles "All Day" and "I Feel Like That," which are both expected to appear on forthcoming album SWISH, into one sprawling clip helmed by 12 Years a Slave director Steve McQueen. The first half shows West aggressively circling the camera while performing alone in a room, and the latter half slows to find the rapper seated on the cement floor.
According to a Los Angeles Times report, the premiere was so exclusive that attendees were sworn to secrecy and not allowed to carry cellphones. West and McQueen chatted about the video in a discussion during which the director revealed that he asked the rapper to "beat himself up" before rolling film. McQueen also said it's about "the gaze and the gaze following you."
One attendee evidently managed to flout the phone ban, since a secondhand recording of the video has leaked onto the site DDotOmen.
There's no word on when the long-awaited album that's tentatively titled SWISH will arrive, though West has said he prefers a surprise release.