Kanye West Says He's 'Designing a School,' Meeting DeVos About 'Post-COVID Curriculum'
Kanye West claims he is "designing a school" and has met with Education Secretary Betsy DeVos to discuss the curriculum in a future "Post-COVID" age.
The rapper told Forbes that he would be "designing a school within the next month" as he was quizzed on whether he was standing as a presidential candidate to draw votes away from former Vice President Joe Biden and help President Donald Trump win reelection.
"I'm meeting with Betsy DeVos about the post-COVID curriculum," West told Forbes after touting his school-building plans. Newsweek has contacted the Department of Education for comment. This article will be updated with any response.
Asked whether he was running as a spoiler candidate to secure a victory for Trump, West told Forbes he was "walking... to win," and later added that was "not going to argue" with the magazine's reporter when it was pointed out that he could not win the 270 electoral votes needed to secure the presidency.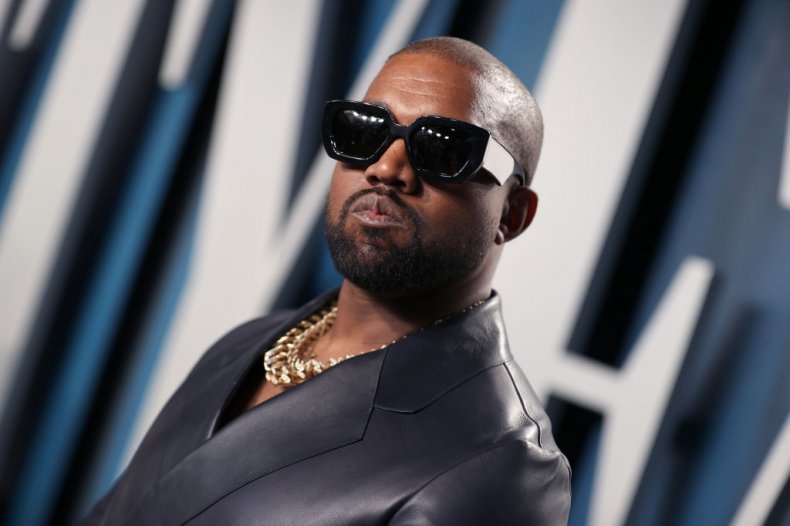 In an earlier interview with the outlet, West said he was "not denying it" when asked if he was fine with Biden losing Black voters to his campaign, thus potentially allowing Trump to win a second term in the White House.
The rapper issued his latest remarks on the 2020 race as several reports indicated that his last-minute presidential campaign was receiving help from GOP supporters and other operatives.
A lawyer who assisted the Wisconsin Republican Party in the state's 2016 election recount was recorded dropping off signatures for West's campaign on Tuesday.
Speaking to Vice, Wisconsin lawyer Lane Ruhland said: "I'm going to leave any comment about the petitions, the papers and what's going on to the campaign itself."
The footage of her dropping off signatures for West was posted to Twitter a day after New York magazine reported that one of the rapper's electors was slated to be a delegate at the Republican National Convention this year.
Associated Press further reported on Thursday that one of West's nine electors in Colorado, Matthew Zielinski, had once stood as a Republican congressional candidate.
Addressing reporters at a press conference on Thursday, Trump denied encouraging Republicans to help get West on the 2020 ballot as a spoiler candidate.
"I like Kanye very much. No, I have nothing to do with him getting on the ballot, but we'll have to see what happens," the president said. "We'll have to see if he gets on the ballot."
West filed the paperwork needed to appear on presidential ballots in Ohio earlier this week, but it was reported that a third of the electors for the rapper were registered at the same address. Officials were checking the filings on Thursday.