Kanye West's path to the presidency just hit another roadblock.
The music mogul, who is running as an independent candidate for the White House, did not submit a petition to get his name on the ballot in South Carolina. He needed at least 10,000 signatures in order to petition the state, but officials at the South Carolina Election Commission confirmed to Newsweek that nothing had been delivered by the time the deadline passed on Monday.
West made a last-minute pitch to residents in his first-ever campaign event in North Charleston on Sunday. The event featured an emotional monologue from West, during which he touched on hot-button topics, including reproductive rights, slavery, international trade and licensing deals. The rapper was criticized over the weekend for remarks he made against Harriet Tubman, saying she "never actually freed the slaves, she just had them work for other white people."
If West fails to get his name on the ballot in enough states, he could resort to becoming a "write-in" candidate. Candidates have to file paperwork in 33 states ahead of the election in order to be write-in eligible, although nine states don't permit write-in candidates at all.
West already faces an uphill, if not impossible, battle for the White House. He's already missed a number of registration deadlines, including in key swing states like Florida, Michigan and North Carolina. By August 5, deadlines will have already passed in states representing more than 270 electoral votes—the amount needed to clinch the presidency.
A source close to the campaign told ABC News that the team has more events in store, including one in New York. New York's filing deadline is July 30, and West will need to collect 30,000 signatures to appear on the ballot.
Other upcoming deadlines for big battleground states include Pennsylvania on August 3, Ohio on August 5 and California on August 6.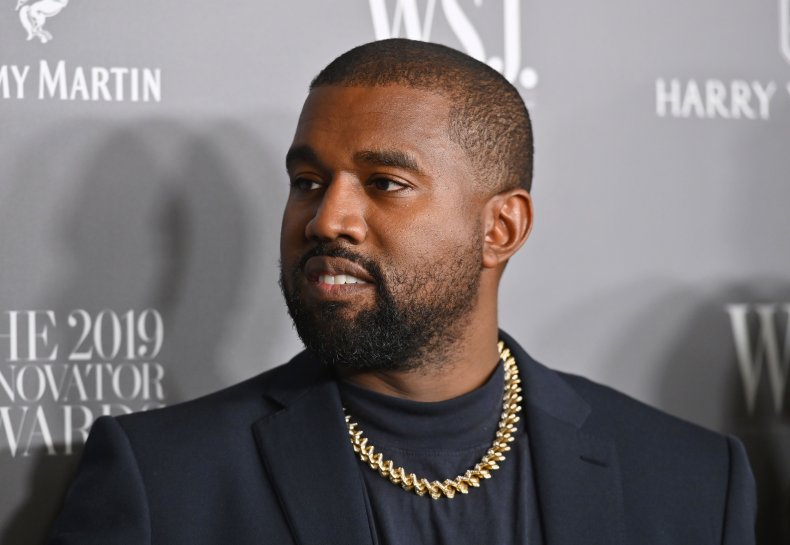 West has only been included in one national presidential poll. The survey from Redfield & Wilton Strategies, which was conducted on July 9, found West garnered just 2 percent support, while Joe Biden led President Donald Trump 48 percent to 39 percent.
West, 43, first announced his 2020 bid in a tweet on the Fourth of July: "We must now realize the promise of America by trusting God, unifying our vision and building our future. I am running for president of the United States! #2020VISION"
But it took him over a week to file the official paperwork with the Federal Election Commission, sparking debate on whether or not the rapper was serious about becoming commander-in-chief. At one point, New York magazine reported that he was out of the race based on comments from one of his hired campaign staffers.
West's run for the White House is a split from his previous support for Trump. While he didn't vote in 2016, he's repeatedly said he would have supported Trump. The two have met several times since the election, including in the Oval Office in October 2018.
Trump hasn't appeared too bothered by West's campaign. In an interview with RealClearPolitics earlier this month, Trump said it would be a "great trial run" for a 2024 bid and said the rapper has "a real voice."
His family has remained largely silent on his decision to run for president, including his wife Kim Kardashian West. TMZ reported July 9 that sources close to the rapper said he is in the midst of a serious bipolar episode and that "those around him are concerned it has impacted his decision-making and some of the things he's said in the last week."