Kanye West: Donald Trump 'Cares About the Way Black People Feel About Him'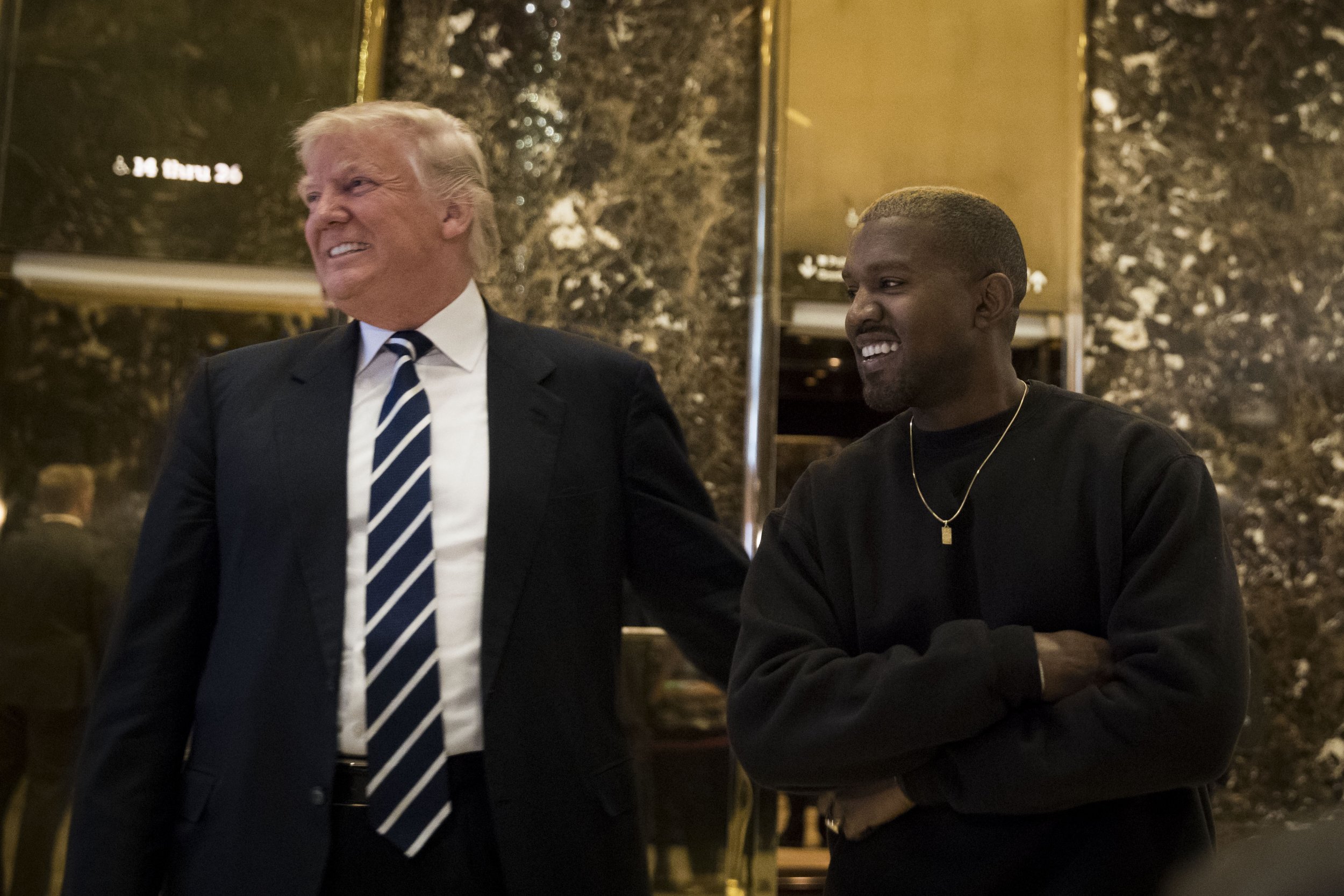 American rapper and songwriter Kanye West finally has an answer for Jimmy Kimmel's question posed earlier this month on why he thinks President Donald Trump cares about black people.
West was asked the same question Wednesday morning speaking on 107.5 WGCI Chicago radio station. West said he believes that Trump "cares about the way black people feel about him," after about a 25-second pause.
"I feel that [Trump] cares about the way black people feel about him, and he would like for black people to like him like they did when he was cool in the rap songs and all this," West said. "He will do the things that are necessary to make that happen because he's got an ego like all the rest of us, and he wants to be the greatest president, and he knows that he can't be the greatest president without the acceptance of the black community. So, it's something he's going to work towards, but we're going to have to speak to him."
The interview was uploaded on Facebook. West also apologized for past comments where he said slavery was a choice.
Kimmel had originally asked the question to West August 9, leaving West speechless for a few moments.
"You so famously and so powerfully said, 'George Bush doesn't care about black people.' It makes me wonder what makes you think that Donald Trump does. Or any people at all," Kimmel asked. He was referring to West's past comments criticizing President George W. Bush's handling of Hurricane Katrina.
The question was followed by an awkward pause. The rapper had his arms folded and appeared to be thinking until Kimmel ended the silence by announcing a commercial break.
West faced backlash earlier this year after he publicly showed his support for Trump by wearing the campaign's red "Make America Great Again" hat.
"What it represented to me is not about policies, because I'm not a politician like that, but it represented overcoming fear and doing what you felt, no matter what anyone said, in saying, you can't bully me," West told Kimmel. "Liberals can't bully me, news can't bully me, the hip-hop community, they can't bully me."
Following the interview, Trump thanked West for supporting him and for "the fact that he is willing to tell the TRUTH."
West's wife, reality TV star Kim Kardashian, has a recent history of working with Trump. She helped Alice Marie Johnson, an Alabama woman serving a life sentence for a nonviolent 1996 drug conviction, receive a presidential pardon. Trump pardoned the 63-year-old grandmother after Kardashian lobbied the president for her release.