All the Changes Kanye West Has Made to 'Donda'
Kanye West fans waited for over a year to listen to Donda, the rapper's 10th studio album. However, when it came out, West immediately shared his concerns, claiming his label had released the album without his permission.
Donda received mixed reviews from critics. Fans and others also called out the inclusion of controversial figures like DaBaby and Marilyn Manson on songs.
In the new version, two artists have been removed from their songs, while there have been changes to the mix on other tracks.
This is not the first time West has made changes to his album after release. He did the same thing with The Life of Pablo in 2016, rereleasing it several times with minor alterations, and even a new song added to it.
Newsweek breaks down all the changes made to Donda in its new version.
Who Has Kanye West Removed from Donda?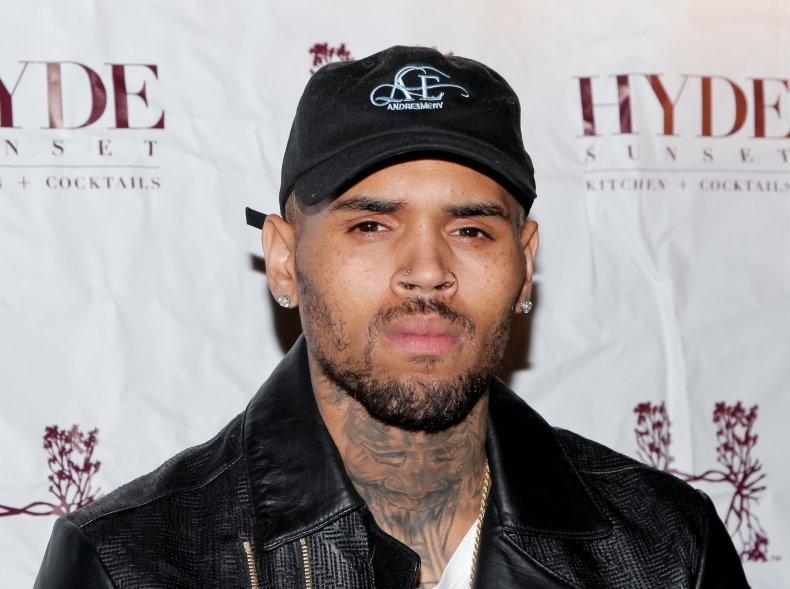 The biggest changes made to the album are the removals of two artists: Chris Brown and KayCyy.
KayCyy sang the chorus on "Keep My Spirit Alive," and posted some now-deleted tweets which seemed to share his frustration at the decision.
He wrote: "I don't care anymore .. s*** over with
"If u heard me u hear me ... if u didn't ... WIKC SOONR! My spirit living regardless
"Done sharing my recipe ... no more sauce will ever be taken from me . I'm really the Glue behind a lot of s***."
Chris Brown had a vocal hook removed from the song "New Again," but has not commented on the decision publicly.
Other than this, the changes have been fairly minor when it comes to the other album tracks.
There have been subtle changes to the mixing on four tracks, with the bass beefed up in two of them. These songs are "God Breathed," "Come To Life," "Jail pt. 2," and "Junya".
When it came to The Life of Pablo, West said it was a "living, breathing, changing creative expression" as he proceeded to alter it live.
He also made subtle changes to the album Ye, though these were done under the radar.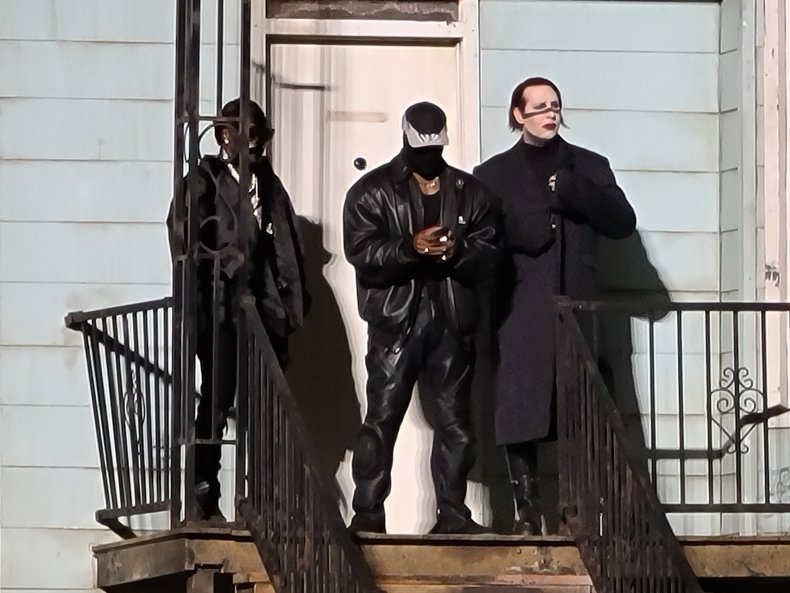 West's latest album was controversial from the beginning, not just because of its many release delays.
The presence of Marilyn Manson on the son "Jail pt. 2" has received criticism due to allegations of sexual misconduct and abuse towards Manson, which he denies.
DaBaby also became a controversial figure on the album, after receiving backlash for perceived homophobic comments made at a gig, leading to his being removed from the bill of several festivals.
However, West dug his heels in harder, having them attend one of his listening parties in Chicago and naming Manson as a co-writer on "Jail" and "Jail pt.2."
West was also pictured wearing a t-shirt bearing Manson's face at a party with Diddy, so it seems unlikely the rockstar will see his head on the chopping block in future edits of the album.
How to Listen to the New Donda
To listen to the new version of Donda, fans have to go to the album page on their streaming platform in order to find it.
Some have reported the songs did not automatically update after having been saved, so the new version has to be sought out through this route.