Kanye West Slams Drake on Instagram for Hinting He Had Sex with Kim Kardashian on 'In My Feelings'
Kanye West took to Instagram on Thursday to slam Nick Cannon and Drake. In a series of videos, he addressed rumors that his wife, Kim Kardashian, was the Kiki Drake famously sings about in his song "In My Feelings." Cannon got thrown into the mix when he was asked about Kardashian possibly being Kiki during an interview. He and the Keeping Up With the Kardashians reality star dated before she and West got together.
"I just wanted to express some things that weren't sitting right with my spirit now that I'm up out of the sunken place and can just be 'Ye and just express how I feel. There are a couple of things that I want to address," he started. "First of all, I want to address Nick Cannon. I understand that you used to date my wife, but, you know, you're giving an interview and someone brings my wife up, you say, 'Hey, I respect that man. I'm not speaking on that. Don't be making no suggestions like nobody f***ed my wife."
West is referring to the line of "In My Feelings" where Drake asks, "Kiki, do you love me? Are you riding? /Say you'll never ever leave from beside me /'Cause I want ya, and I need ya ' And I'm down for you always" Kiki is one of Kardashian's nicknames.
West quickly moved on from Cannon to Drake. "The fact that people are making rumors and thinking that you f***ed my wife and you're not saying anything and you're carrying it well like that. Don't sit well with my spirit," he said. "You know, if I had a girlfriend from Chicago and her name was Ranita and you were married to Rihanna, I wouldn't make no song called RiRi. So when you're like, 'Oh, I don't know where it comes from.' You're too smart for that, bro. You know where it came from."
Within minutes, West's videos garnered more than 270,000 views and thousands of comments. Some fans tagged Drake, who apparently wanted a response from the Canadian rapper.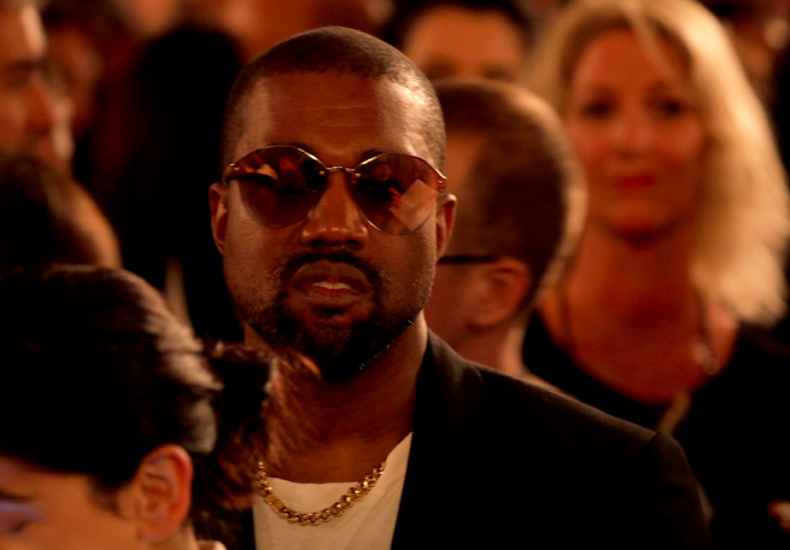 The day before, West said he was permanently going to move to Chicago, the city he grew up in and named his youngest daughter after. "I gotta let y'all know that I'm moving back to Chicago and I'm never leaving again," he told the crowd at an event in Illinois with Chance The Rapper Monday. Kardashian will reportedly stay in Los Angeles with their three children.