Kanye West to Elon Musk: 'I really love my Tesla. I'm in the future'
Tesla co-founder Elon Musk has retweeted a number of doting comments about his electric car company made by U.S. rapper Kanye West, who resurfaced on Twitter last week after a lengthy exodus, seemingly to promote an album.
The budding bromance between the entrepreneur and the musician—who are both fans of tactically using Twitter to drum up support and media headlines about their future projects—comes after Tesla was embroiled in scandal following a fatal crash involving one of its vehicles that was allegedly in autopilot mode.
Musk recently used Twitter to tease that his aerospace company, SpaceX, could potentially use a "giant party balloon" and a "bouncy house" to help retrieve a rocket from orbital velocity. West, meanwhile, has been tweeting incessantly about the nature of consciousness, upcoming music, capitalism and clothing.
And in a series of Twitter posts on Sunday, West directly referenced Musk's car firm. He wrote: "I really love my Tesla. I'm in the future. Thank you Elon. I heard these are really good for the environment. I'm super chaaaaaarged. Bout to take this whole thing to mars. This is the funnest car I've ever driven."
It's far from one-sided. Musk has repeatedly thrown praise in the rapper's direction over the years. In a Q&A session at this year's South by Southwest festival in Austin, Texas, he listed West alongside Fred Astaire as one of his inspirations in life.
In April 2015, the Tesla chief penned a loving paragraph about West for Time Magazine's Top 100 most influential people segment.
"Kanye West would be the first person to tell you he belongs on this list," he wrote at the time. "The dude doesn't believe in false modesty, and he shouldn't."
He continued: "Kanye's belief in himself and his incredible tenacity—he performed his first single with his jaw wired shut—got him to where he is today. And he fought for his place in the cultural pantheon with a purpose."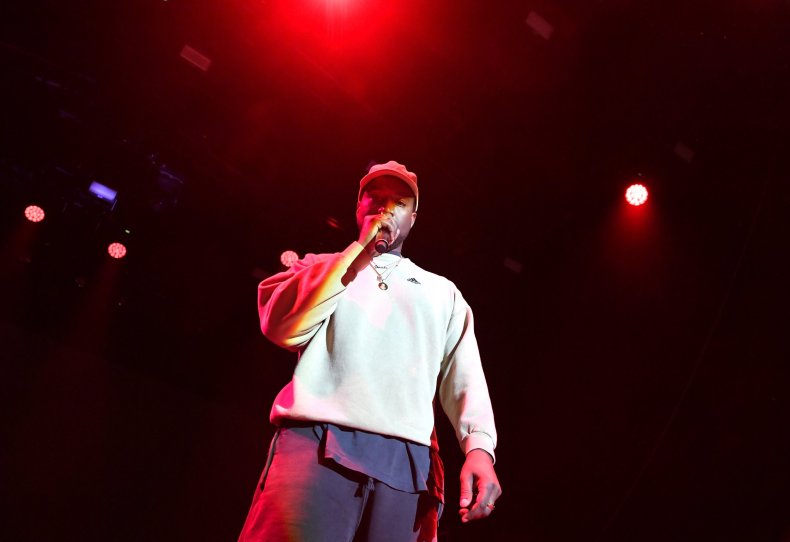 Back in 2011, Musk tweeted a picture of himself and West beside each other. The caption read: "Kanye stopped by the SpaceX rocket factory today."
Musk's business in 2018 flits between meteoric highs and concerning lulls.
Last Friday, April 20, CNBC reported that Tesla shares fell after a probe was launched into the alleged under-reporting of workplace injuries. The entrepreneur recently claimed to "CBS This Morning" that he was now having to sleep on an office couch while overseeing the "production hell" of the Model 3 vehicle.
Yet only months prior, Musk was the subject of glowing headlines around the world after launching a Tesla roadster into space to the sound of David Bowie's 'Life on Mars.' "Apparently, there is a car in orbit around Earth," he tweeted, nonchalantly.