Kanye West Fails To Qualify In Ohio, The Fourth State To Reject His Nomination Papers
Rapper Kanye West has now failed to qualify to appear on the presidential ballot in four states—Ohio, Wisconsin, Montana and Illinois.
Ohio's Secretary of State Frank LaRose announced on Friday that West will not appear as an independent candidate due to mismatched paperwork.
"A signature is the most basic form of authentication and an important, time-honored, security measure to ensure that a candidate aspires to be on the ballot and that a voter is being asked to sign a legitimate petition," LaRose said in a news release. "There is no doubt that the West nominating petition and declaration of candidacy failed to meet the necessary threshold for certification."
LaRose's office found that the information on West's nomination papers and statement of candidacy did not match the documents used for petitions signed by voters.
To appear on the ballot in Ohio, candidates need at least 5,000 valid signatures from registered voters in the state. West's campaign submitted 14,886.
On Thursday, Wisconsin and Montana also rejected the rapper's efforts to get his name on the ballot for the 2020 general election.
In a 5-1 vote, Wisconsin's bipartisan Elections Commission ruled that West's team failed to file their nomination before the 5 p.m. deadline on August 4.
In Montana, the secretary of state's office deemed only 3,972 signatures of the nearly 8,800 filed were valid. West needed 5,000 to qualify as an independent on the presidential ballot in the state.
West also failed to qualify for the ballot in his home state of Illinois over a lack of valid signatures.
On Friday, the Illinois State Board of Elections voted unanimously, 8 to 0, to remove West from the ballot saying he was 1,300 valid signatures short.
The rapper withdrew his bid to appear on New Jersey's presidential ballot earlier this month when state officials challenged the validity of the signatures on his nominating petition.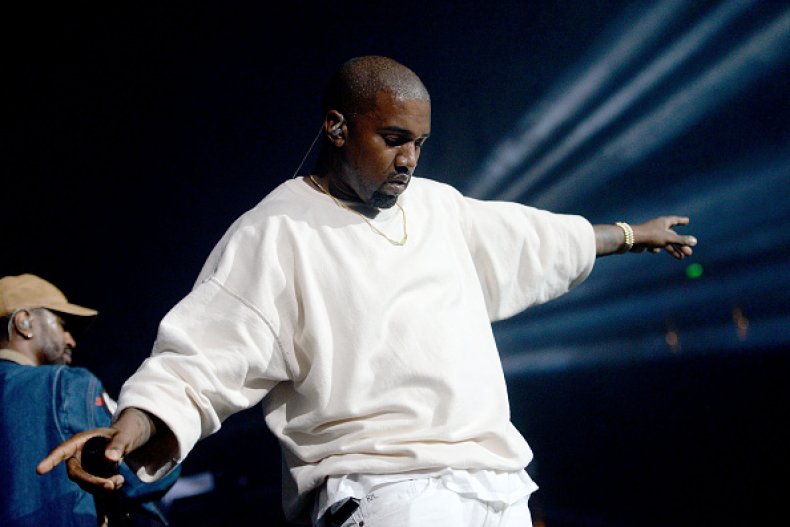 However, West has qualified for the ballot in five other states—Iowa, Arkansas, Colorado, Oklahoma and Vermont. He also has pending petitions in a number of other states.
According to a recent poll conducted by Morning Consult/Politico, 66 percent of registered voters said they have an unfavorable view of West while 17 percent said the opposite, giving him a net favorability rating of negative 50.
West's lowest net favorability rating was among female voters.
Comparably, the poll found Democratic nominee Joe Biden's net favorability to be negative one and President Donald Trump's to be negative 16.
Newsweek reached out to West for comment but did not hear back before publication.