Kanye West Fans Want Him to Get Back With Ex Amber Rose
Kanye West fans want him to get back with his ex-girlfriend Amber Rose, with many saying he made his best music while they were together.
This fan reaction comes as Amber Rose is making headlines Thursday amid claims her boyfriend, Alexander "AE" Edwards of Def Jam, cheated on her with at least 12 women.
"I'm tired of getting cheated on and being embarrassed behind the scenes," Rose said in a lengthy Instagram post on her Stories. "All 12 of y'all bums (the ones that I know of there's probably more) can have him."
The 37-year-old star continued: "Y'all very much knew he was in a relationship with a baby and y'all decided to f*** him anyway. I saw all the texts and DM's. Y'all were well aware but y'all don't owe me any loyalty so it's whatever."
Rose—whose given name is Amber Rose Levonchuck—confirmed that she won't expose the names of the women allegedly involved as she is "not in the business of ruining lives but y'all know who y'all are."
The SlutWalk founder added: "I can't be the only one fighting for my family anymore. I've been so loyal and transparent but I haven't gotten the same energy in return. I'll never say the girls' names because I'm not in the business of ruining lives but y'all know who you are."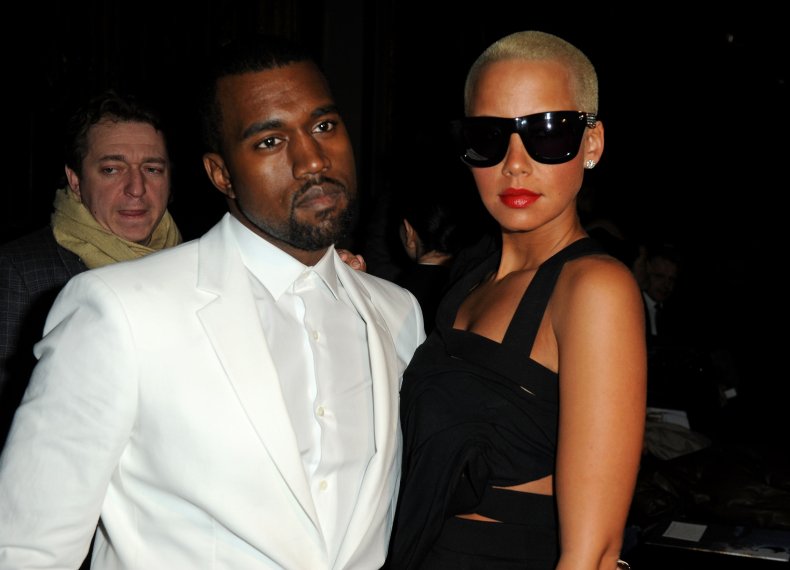 "As for him... The lack of loyalty and the disrespect is ridiculous and I'm done," she went on, suggesting that the couple have now broken up.
In a later post, she also called out her mother, writing: "My raging narcissistic mom can get the f*** out of my life too. On my kids."
The news is being widely discussed on social media, where many people are reminiscing about Rose's past relationship with Kanye West.
The two famously dated from 2008 to 2010 during which time West's album My Beautiful Dark Twisted Fantasy was released.
"Kanye gave us some of his best music when he was with Amber Rose," reads one tweet.
While another added: "Amber Rose and Kanye was a mood."
Another tweet reads: "Amber Rose and Kanye together was such a moment. I would like to see it again."
"How people on the timeline praying for Amber Rose and Kanye West to reunite," joked another.
However, some reminded their followers of the animosity between the pair since their split.
"Folks hollering that Kanye & Amber Rose should get back together like his mean ass didnt tell the world that he had to take 30 showers after being w/ her.." one tweet reads.
The couple were frequently photographed at events together, with both of them working on a campaign for Louis Vuitton where Rose was seen lying naked on a couch with the rapper.
However, there has been bad blood since their split, with West claiming he "needed 30 showers" after breaking up with Rose and moving on with Kim Kardashian during an interview with The Breakfast Club.
In October 2020, Rose hit back at West, claiming that he has "picked on her for 10 years."
"He has picked on me for 10 years. He has bullied me for 10 years," she said during an appearance on the No Jumper podcast.