Kanye West Files To Be On Presidential Ballot in Seven States
Performer Kanye West filed a petition featuring 1,723 signatures to the Arkansas Secretary of State on Monday in an effort to secure his place on the state's presidential ballot.
West's campaign for president has gotten off to a rocky start. West received criticism for comments he made during a July kickoff rally in South Carolina, particularly when he claimed that Harriet Tubman "never actually freed the slaves." While West has filed for election eligibility in five states, his presidential campaign has also missed crucial deadlines in some states, precluding his name from contention. Some observers have questioned the legitimacy of West's campaign.
"We must now realize the promise of America by trusting God, unifying our vision and building our future," West tweeted in July. "I am running for president of the United States! #2020VISION"
In July, Oklahoma became the first state to place West on the presidential ballot. Election officials received the appropriate paperwork and a $35,000 fee in time for West to qualify.
West's campaign also filed petitions to qualify in presidential elections in West Virginia and Vermont.
Official paperwork was also presented to the state of Missouri to be included on that state's ballot, but officials must still verify the authenticity of the signatures on West's petition. Although West provided the correct number of signatures on his petition to be added to New Jersey's ballot, the paperwork was challenged by an attorney who claimed over 600 signatures on West's petition appeared to be invalid. Illinois may also challenge the veracity of West's paperwork.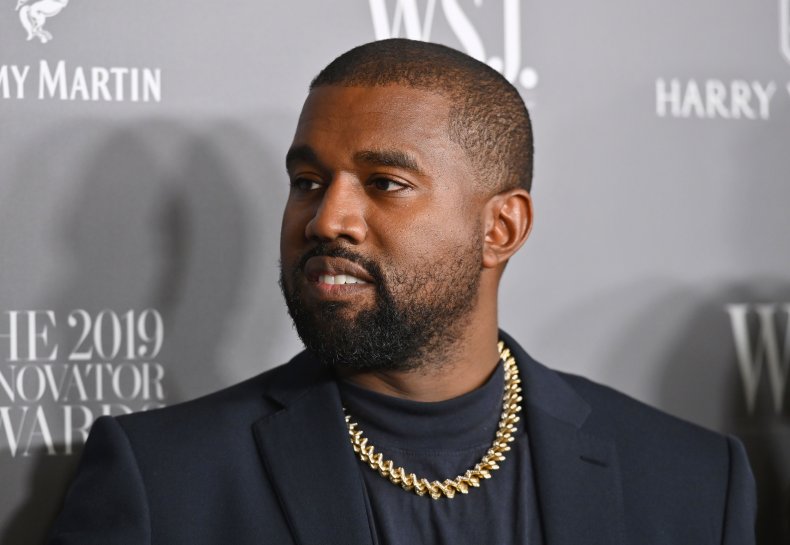 According to a statement sent to Newsweek Tuesday by the Illinois State Board of Elections, two objections to West's candidacy have been filed. After hearings have been conducted concerning the objections, the hearing officer will make a recommendation to the board's general counsel. In turn, the general counsel will make a recommendation to an 8-person panel in August.
"In most cases, the board's decision is final," wrote Public Information Officer Matt Dietrich, "though both the objector and candidate have the right to seek judicial review in court if they disagree."
West already missed the deadlines in more than 10 states, including Kansas, New York, West Virginia, Texas and Nebraska. In those situations, West appears to be relying on write-in votes to carry him through.
"I CAN BEAT BIDEN OFF OF WRITE INS #2020VISION," West tweeted in July.
Data from a July Redfield and Wilton Strategies poll indicated that West was behind in the presidential race. Presumptive Democratic presidential candidate Joe Biden had the lead with 48 percent. President Donald Trump held 39 percent. West was tied for third place with Libertarian candidate Jo Jorgensen with 2 percent of the support of voters.
Running as an Independent, West has indicated he is running a pro-life platform. In a July interview, West told Forbes magazine that "Planned Parenthoods have been placed inside cities by white supremacists to do the Devil's work." West has named Wyoming preacher Michelle Tidball as his running mate.
During his campaign kickoff rally in July, West broke down in tears after telling the crowd he came close to aborting his now-6-year-old daughter, North. "I almost killed my daughter," West said.
On Friday, West referenced the incident on Twitter. "I cried at the though of aborting my first born and everyone was so concerned about me... I'm concerned for the world that feels you shouldn't cry about this subject," West wrote.
Updated 12:32 a.m. EST 08/05/2020: This story has been updated with a statement from the Illinois State Board of Elections.