Kanye West Fans Plan Campaign to Stream 'Hey Mama' All Day on Taylor Swift's Album Release Date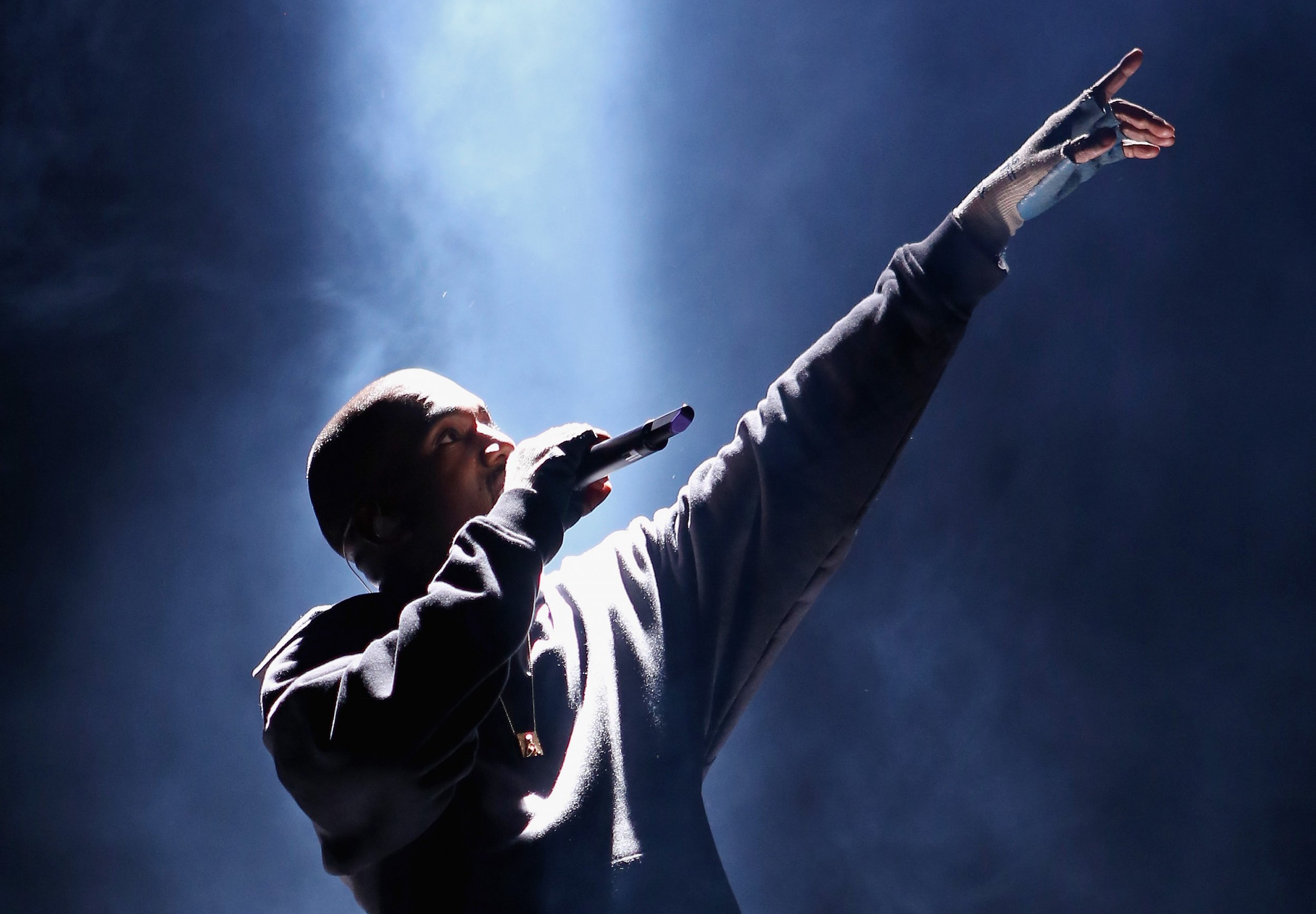 Friday is a big day for Taylor Swift. The pop star's sixth album, Reputation, will be released after several months of heated anticipation.
It's a significant day for Swift nemesis Kanye West, too—though for sadder and more personal reasons. It's the 10th anniversary of the rapper's mother's death. Donda West died on November 10, 2007, following liposuction and breast-reduction surgery. (The cause was deemed to be post-operative heart disease.)
Are Swift's album drop and the anniversary of West's mother's death related? The date is likely just a coincidence, though some West fans have been furious that Swift would choose that particular day for Reputation.
His fans are doing more than fuming, though. With Reputation's release date looming, they've launched a campaign to get West's song "Hey Mama" to land on the streaming charts Friday as a tribute to the rapper's mother—and, perhaps, undermine Swift's big day.
The idea seems to have originated with an August post on the Kanye subreddit, which proposes a bitter streaming war between the pop rivals:
Basically, Taylor Swift has released a Kanye diss track, taken shots at Kim's Paris robbery, and has stolen Kanye's font and cover art style for her new album Reputation. Most importantly she is planning on releasing it on the anniversary of Kanye's mother, Donda West's death—November 10.

Basically, we have the idea to repeatedly stream a singular Kanye song on that date, hopefully getting that song the #1 spot on daily streams over any of Taylor's songs. We are focussing on a single song as it will be much easier to concentrate our efforts into that, than say a whole album getting to #1.
More recently, the fan website Kanye To The has taken a major role in encouraging fans to celebrate #HeyMamaDay by streaming the 2005 track on repeat all day.
Related: What it's like to share a name with Taylor Swift
"It's something that we should do in memory of his mother," said Jay Cutler, a Canadian fan and moderator for the fan site. "That's more important than trying to prove a point or getting Taylor Swift involved. I think doing it for Kanye West is [the point]—he might even notice. You never know. Something like that could make his day. On a day that is very dark and depressing."
West was particularly close with his mother, and "Hey Mama" was written to celebrate her support and strength in raising the rapper. When Donda West died, the Late Registration track became emotionally fraught for the rapper. West famously broke down in tears while performing the song in Paris a week after his mother's death. He also performed it at the Grammy Awards in 2008, but not much in recent years.
"It's a song you'll never see him perform live" because it's too painful, Cutler said. "Her passing was a huge devastation to him. He fell into depression and came back with probably one of the best albums in hip hop [2008's 808s and Heartbreak]."
West has kept an uncharacteristically low profile in the year since he was photographed visiting with Donald Trump at Trump Tower. But his last album, The Life of Pablo, included an uncomfortable reference to Swift—and Swift's latest hit, "Look What You Made Me Do," has been widely interpreted as a dig at the rapper.
If you'd like to stream "Hey Mama," here's a Spotify playlist with the song repeated hundreds of times. Good luck getting through it.