Kanye West Isn't the First Famous Write-In Presidential Candidate
When voters hit the ballot box on election day in November, they'll have the option to select one of two major-party candidates—President Donald Trump or former Vice President Joe Biden—or a number of independent-party candidates. They also have the choice to write in the name of the person they'd like to see running the White House. Kanye West is hoping that he'll be voters' write-in candidate of choice, should they go that route.
Harping on themes of faith and families, the 43-year-old rapper released his first campaign commercial ad of 2020 on Monday, and urged voters to vote him for president.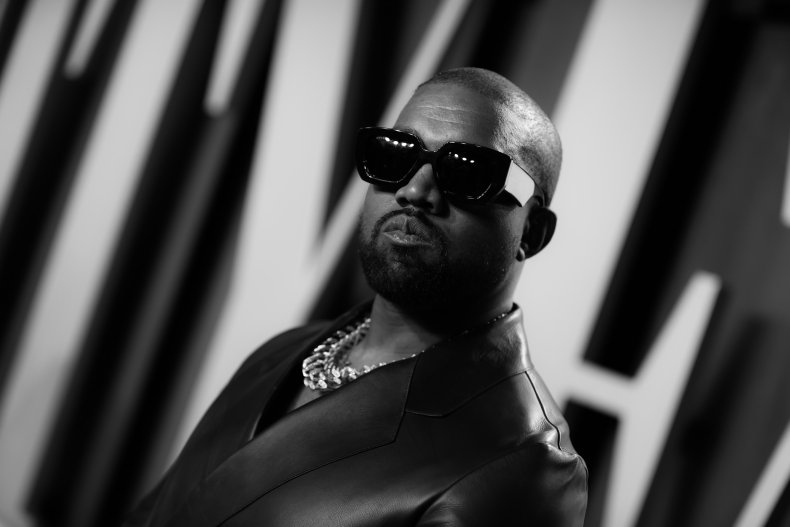 "America. What is America's destiny? What is best for our nation, our people? What is just, true justice? We have to think about all these things together as a people. To contemplate our future, to live up to our dreams, we must have vision. We as a people will revive our nation's commitment to faith, to what our constitution calls the 'free exercise of religion,' including, of course, prayer. Through prayer faith can be restored," West says in the video.
"We as a people are called to a greater purpose than ourselves. We are not only a beacon to the world, but we should be servants to each other—to encourage each other, to help each other, to lift up each other, our fellow Americans, that we may all prosper together," he continues. "We have to act on faith with the sure knowledge that we are pursuing the right goals and doing the right things. We will build a stronger country by building stronger families. Families are the building blocks of society, of a nation. By turning to faith we will be the kind of nation, the kind of people, God intends us to be."
The ad ends with a message encouraging voters "write-in Kanye West" as the musician and fashion designer failed to gain enough signatures—and to hit a number of crucial campaign deadlines—to officially land on the ballot.
While West may be one of the most prominent candidates to blatantly request voters to write in his name, he certainly won't be the first celebrity to get votes via write-in come November 3.
Back when Trump was facing off against Democratic nominee Hillary Clinton during the 2016 election, there were a number of other celebs who weren't running political campaigns but still managed to secure votes—like Paris Hilton.
"Millennials are marching against Trump, but why did they stay home and not vote or pull this crap at the polls?!" one person tweeted in 2016 alongside a photo of a ballot with the name "Paris Hilton" listed in the presidential-voting box.
At least one person seemed to think that former WWE superstar Stone Cold Steve Austin would make a better president in 2016 than the leading contenders. (Or, at the very least, that it was an amusing enough gag.)
Even the late Harambe—Cincinnati Zoo and Botanical Garden's resident gorilla, who was shot and killed by a worker after a little boy climbed in his cage six months before the election—seemed like a more desirable choice for leader of the free world, at least according to one voter, who wrote the animal's name on a ballot. (Or, again, the idea of joke-voting for Harambe seemed to someone like a more valuable use of a ballot.)
Other famous folks whose names have appeared written-in on ballots? Keith Richards, Harry Styles, Willie Nelson and Mickey Mouse, to name a few.
Celebrities have even been listed as write-in candidates during local elections, too. In 2012, Jesus Christ received a solid 31 write-in votes for local elections in Travis County, Texas, according to Texas Tribune. In Chicago, people like Oprah Winfrey and Bill Murray have often received votes in primary elections, despite the fact that neither of them has ever run for office.