Kanye West 'Jesus Is King' Album Finally Released and Fans Appropriately Freak Out on Twitter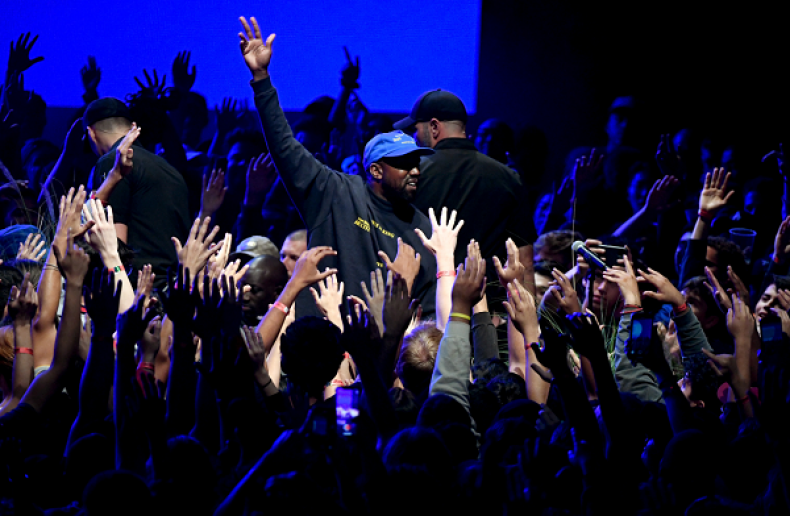 Twelve hours after its scheduled release, Kanye West's Jesus Is King album has finally arrived. The rapper released his ninth studio album just past noon Eastern time on Friday.
Fans who had been eagerly awaiting the album's release were initially upset when the 11-track album failed to appear on music streaming platforms and iTunes at the stroke of midnight on Friday morning. Hundreds of people, who had waited up all night, took to social media to complain about what seemed like yet another delayed album release.
After the scheduled release time had passed, West promised the album would reach listeners on the scheduled date, just not at the scheduled time. In an early morning message on Twitter on Friday, he vowed his team would not rest before the album dropped.
"To my fans. Thank you for being loyal & patient. We are specifically fixing mixes on 'Everything We Need' 'Follow God' & 'Water.' We not going to sleep until this album is out," he wrote a few minutes after 1 a.m. ET.
However, fans' concerns were only eased when the album finally dropped in the afternoon. Just as quickly as they had expressed their disappointment, they announced their delight at finally pressing the play on the long-anticipated album. Not long after Jesus Is King was released, Twitter was flooded with messages from West's legion of followers hyping the project's arrival.
West's wife Kim Kardashian West shared a preview of the album's tracklist and release date back in August. The gospel album was originally slated to come out September 27. However, when the day came, the work was nowhere to be found. The album didn't come on the second date teased by Kardashian West—September 29—either. Then on Monday, West announced the album would officially arrive on Friday, one day after the premiere of its partner project, an IMAX movie titled Jesus Is King: A Kanye West Film.
Prior to the record's release, West talked about his transition to gospel music and claimed he would no longer make secular music during an interview with Beats 1 radio host Zane Lowe on Thursday.
"Now that I'm in service to Christ, my job is to spread the gospel, to let people know what Jesus has done for me," he said, later crediting his 2016 psychiatric emergency for his restored faith in Christianity. "I've spread a lot of things. There was a time I was letting you know what high fashion had done for me, I was letting you know what the Hennessey had done for me, but now I'm letting you know what Jesus has done for me, and in that I'm no longer a slave, I'm a son now, a son of God. I'm free. The most space that I had to think is when I went to the hospital."
See a few more fan reactions to the release of Jesus Is King below.