Kanye West 'Jesus is King' Album Tracklist, Guest Spots: Everything we know so far
One month after its original release date, Kanye West's new album Jesus is King is expected to be released on the same day as his IMAX films appears in cinemas across the world. Kim Kardashian-West has posted a possible tracklist to her husband's album, while journalists at album listening parties have revealed some guest spots we might expect from Jesus is King, which was originally named Yandhi.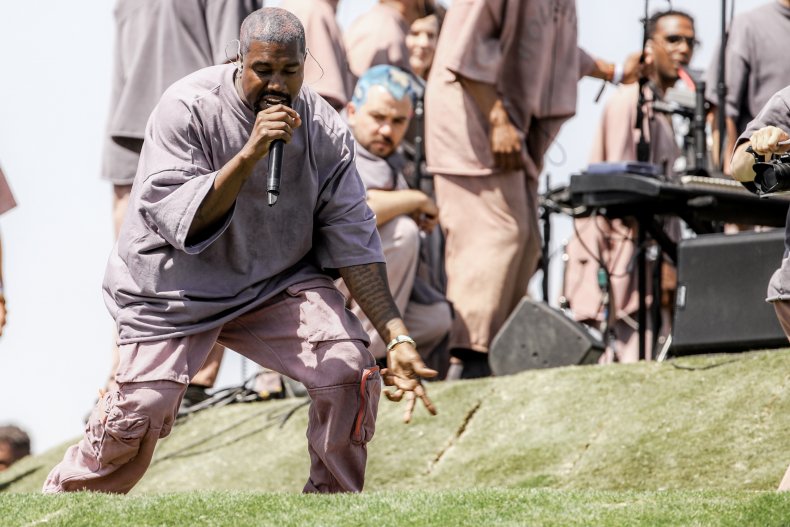 What is the tracklist of Jesus is King?
On September 28, Kim tweeted the following tracklist:
"Up From the Ashes"
"Follow God"
"On God"
"Water" (which was performed by West during his April Coachella set)
"Sunday"
"LA Monster"
"New Body"
"Use the Gospel"
"Hands On"
"Selah"
A previous tracklisting posted by the reality star in August also featured song with titles "Glade," "Garden," "God Is," "Baptized," "Sierra Canyon," "Wake the Dead," "Through the Valley," "Sunday" and "Sweet Jesus," with only "Selah" and "Hands On" featuring on both lists.
Then, on September 30, Billboard's piece about the New York City listening party featured another altered tracklist that saw "Up From the Ashes" renamed "Beauty From Ashes," "Water" swapped with "Sunday" (which had been renamed "Closed on Sunday"), with the rest of the tracks mixed around so "Selah" was track 6, "New Body" was track 7, "LA Monster" 8, "Hands On" 9 and "Use the Gospel" 10, renamed "Use This Gospel".
Billboard also reported that the track "Water" featured Ant Clemons of West's band Sunday Service, while "New Body" has guest spots from Ty Dolla $ign and Nicki Minaj, "Hands On" features gospel singer Fred Hammond, and "Use This Gospel" brings together Clipse and saxophonist Kenny G.
However, Billboard also noted that at the time of listening, Minaj's rap had not been added to the song.
When is Kanye West's new album out?
In a tweet on October 21, West revealed that his new album would be out on October 25, sharing the image of a blue vinyl copy. This had previously been rumoured by attendees of his listening party for the album in Washington, D.C., with one attendee tweeting: "Jesus Is King' sounds amazing! Kanye said the album is TENTATIVELY dropping on October 25."
However, if the album does not appear on Friday, fans of the rapper may not be too surprised. The release of Yandhi was first expected on September 29, 2018, before being postponed to November and then delayed again, with West tweeting in November: "After performing again, I realize the new album I've been working on isn't ready yet. I'll announce the release date once it's done. Thank you for understanding."
At some point, the album was renamed Jesus is King, and was touted for release on September 27, 2019, only to be pushed back again, with Kardashian-West writing on her Instagram story, "He's dropping the album Sunday [September 29]." However, the release was then postponed again.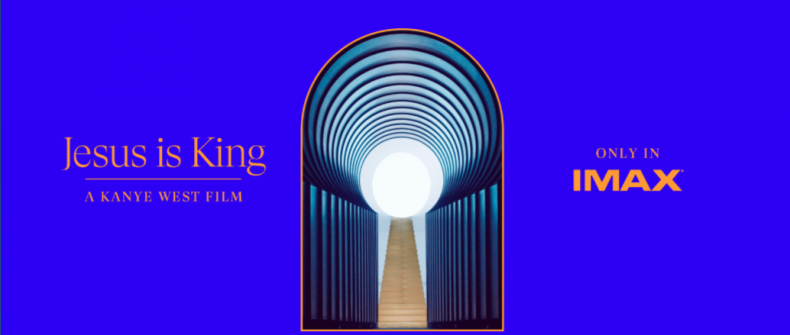 What is the Jesus is King movie?
Alongside the expected Jesus is King album release, West is releasing a short film to IMAX cinemas across the world. The movie's website, titled Jesus is King: A Kanye West Film, has the following synopsis: "IMAX is releasing the all new Kanye West film, "Jesus is King," exclusively in IMAX theatres. Filmed in the summer of 2019, "Jesus is King" brings Kanye West's famed Sunday Service to life in the Roden Crater, visionary artist James Turrell's never-before-seen installation in Arizona's Painted Desert. This one-of-a-kind experience features songs arranged by West in the gospel tradition along with new music from his forthcoming album "Jesus is King" — all presented in the immersive sound and stunning clarity of The IMAX Experience®."
The film, directed by fashion photographer Nick Knight, runs at 38 minutes long. In mid-October, a trailer was released for the film, which is set to a new gospel version of Kanye's "Say You Will" from his 808s & Heartbreak album.