Kanye West 'Jesus Is King' Release Date, Movie and Everything We Know
Kanye West announced a tentative release date for his upcoming album, Jesus Is King. The album, which was initially announced for release on September 27 release date is now expected to be October 25, according to those who attended the Kanye West Experience at George Washington University on Saturday.
Attendees say West announced the release date in person, though the artist has not confirmed any date on social media. Here's everything we know about the album and film that accompanies it.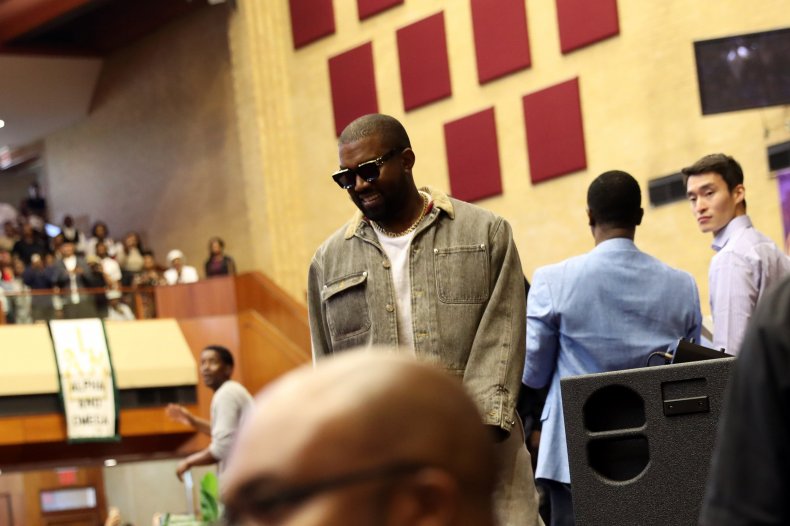 The Album
West was initially expected to release a long-anticipated album titled Yandhi in 2019, though he now calls his 2019 release Jesus Is King. It will be the ninth album from the artist.
Jesus Is King leads with a religious title, and similar content is expected to follow. At the George Washinton University event, West revealed he'd been "saved" within the year, meaning he'd recently become a Christian. He said his purpose at the event was to spread the gospel.
West has been hosting Sunday Service events around the country this year, which also seems to confirm his religious dedication.
There is also reason to think West's new music may lack profanities. West's pastor, Adam Tyson, spoke of West's new outlook on the Pure Flix Podcast in early October.
"If somebody cusses in his presence, I've heard him say a couple of times, 'Hey, man, you can't cuss when you're with me. I'm a born-again Christian,'" Tyson explained. "Who's gonna say that if they're not meaning that they want Christ to be exalted in all that they do? [He told me], 'From now on, all I want to do is serve Christ. I want every song that I sing, to have part of my testimony, to include the gospel, and to include the element of worship to our great God. That's what I want to do.'"
Though West delayed the album's release to continue tweaking it, some fans have heard it already. West hosted album listening parties in a few cities, including Chicago and Detroit, in late September.
The Film
Jesus Is King will be accompanied by an IMAX movie of the same name. While a release date for the album has not been confirmed, it would make sense for the album to be released on October 25. That date is the scheduled theater release date for the Jesus Is King film. According to IMAX, Jesus Is King will be in theaters from October 25 to October 31.