Kanye West is being told to "read the room" after his latest tribute to his wife Kim Kardashian West has severely backfired on social media.
The "Jesus Is King" rapper posted a gushing tribute to his wife of seven years Tuesday morning, congratulating her for becoming a billionaire.
The tweet reads: "I am so proud of my beautiful wife Kim Kardashian West for officially becoming a billionaire. You've weathered the craziest storms and now God is shining on you and our family. So blessed this is still life. So I made you this still life. We love you so much."
It was also accompanied by a bizarre choice of photo—a sort of still life of some flowers and vegetables.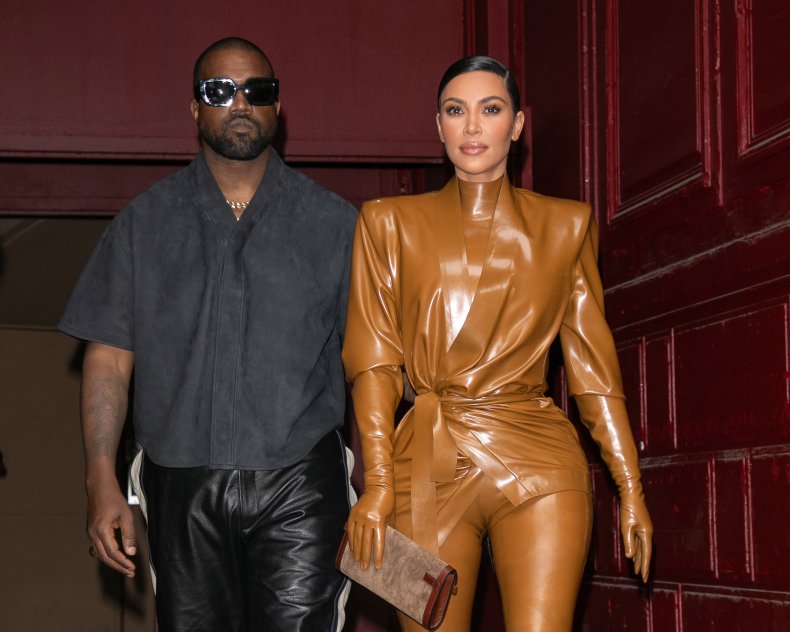 Needless to say, many Twitter users are not impressed with West's flagrant display of obscene wealth at a time when mass protests are taking place against police brutality and systemic racism, in the middle of a pandemic.
One tweet which sums up the general mood of the responses reads: "Kanye & Kim on twitter celebrating being billionaires during a pandemic & record unemployment rates soar..."
Another response reads: "People are dying, Kanye," while another person tweeted: "kim, there's people that are dying. redistribute your wealth. no one needs a billion dollars."
Others joked about Kanye's strange choice of photo to accompany his message, with one popular tweet reading: "kanye that's a bell pepper not your wife."
Another added: "first of all f*** billionaires but if my husband gave me a photo of a green pepper to celebrate an accomplishment??????? I mean. Woof."
Many Twitter users quoted the famous 'Kim, there's people that are dying," moment from Keeping Up with the Kardashians—a line said to Kardashian West by her sister Kourtney when she was distraught about losing an earring.
It was reported this week that Kardashian West, 39, is due to reach billionaire status following the sale of a $200 million stake in her beauty brand to French beauty giant Coty.
The BBC reports that Coty will take a 20 percent stake in KKW and take "overall responsibility" for increasing sales of its cosmetics.
Kardashian West said in a statement: "This relationship will allow me to focus on the creative elements that I'm so passionate about while benefiting from the incredible resources of Coty, and launching my products around the world."
Forbes estimates that Kardashian West worth about $900 million due to the deal—so not quite a billionaire yet.
The reality star was also criticized today following a tweet about the horses her daughter owns, which many considered "tone deaf."