Kanye West as Likely to Win 2020 Election as Mike Pence, Bookmakers Say
Kanye West is as likely to win the 2020 presidential election as Vice President Mike Pence, according to bookmakers.
On Saturday, West wrote on Twitter that he was running for president, sparking intense debate online.
The "Jesus is King" hitmaker tweeted: "We must now realize the promise of America by trusting God, unifying our vision and building our future. I am running for president of the United States!"
The move has seen West's odds of winning the 2020 U.S. Election slashed from 500/1 to 50/1, placing his odds on par with that of Pence, whom Trump has previously said is "100 per cent" his running mate in November's election.
This means that the probability of West winning the election has increased from 0.2 percent to 2 percent.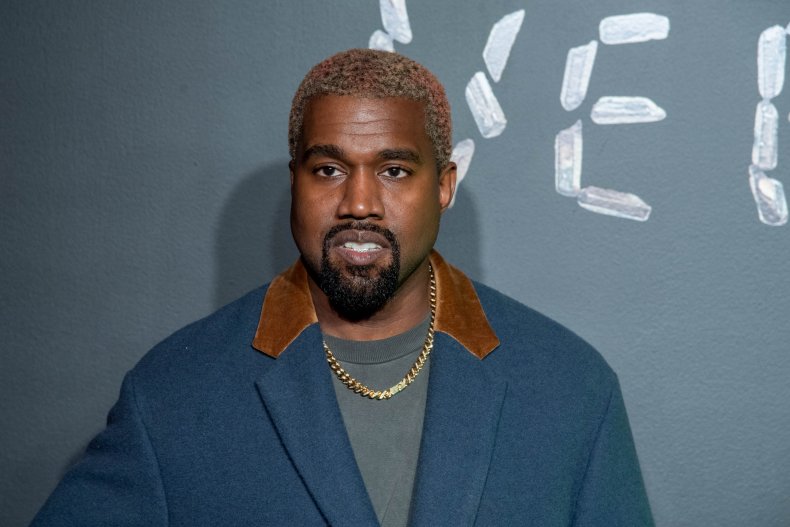 Online bookmaker aggregator OddsChecker explains that West has accounted for a massive 61 percent of all bets in the market since he announced his bid.
In fact, West's credentials received an instant boost when Elon Musk publicly endorsed his bid with his enthusiastic tweet: "You have my full support!"
Oddschecker spokesperson Pete Watt told Newsweek: "This whole saga must be taken with a pinch of salt, especially given the fact that this isn't the first time that Kanye has toyed with the public with regards to a Presidential run."
He added: "However, if developments begin to suggest that this isn't a stunt—such as West registering with the Federal Election Commission (FEC)—then interest will certainly build and odds will drop, especially given the evident flaws of the two major party candidates."
Democratic candidate Joe Biden is currently the frontrunner with odds of 8/11 while current president Donald Trump follows with odds at 7/4.
While Pence could potentially end up running on the Republican ticket for 2024, he is working on getting Trump reelected in November this year.
"He's entirely focused on re-electing Donald Trump in 2020," said Pence's chief of staff, Marc Short told Bloomberg.
This isn't the first time the rapper has spoken about his White House ambitions having previously stated his intentions to run in 2024.
YouGov ratings currently give West 29 percent positive opinion among the public. That comes with a 44 percent negative opinion, with 15 percent more feeling negatively about him than positive.
Similarly, the YouGov poll has Pence viewed positively by 37 percent of the public, 43 percent having a negative opinion and 14 percent a neutral opinion of him.
West, who is a vocal Trump supporter, is most popular among millennials while conservative Pence's supporters are mostly boomers.